Riot bill passes NC House with enough votes to override a veto by Gov. Cooper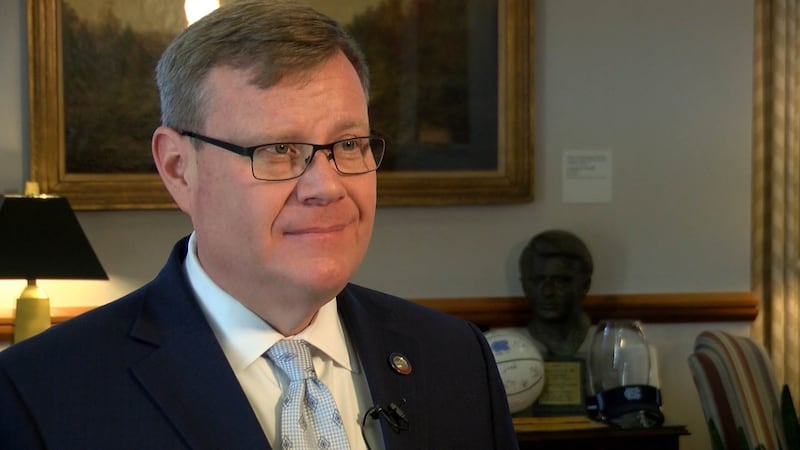 Published: Feb. 9, 2023 at 2:39 PM EST
RALEIGH, N.C. (WNCN) - Lawmakers in the North Carolina House of Representative have passed a bill that would stiffen penalties for people involved in rioting.
The vote was 75-43 and included a few Democrats voting in favor of the bill. That margin is enough to override a veto by Gov. Roy Cooper who had vetoed a previous version of the bill last year.
The bill now goes to the Senate where it is also expected to pass it. It is unclear at this point when the Senate will take it up.
In a statement, House Speaker Tim Moore said, "This common-sense bill increases penalties for inciting deadly and dangerous riots to deter bad actors in otherwise peaceful protests. Our first amendment right to free speech is not an endorsement of violence, looting, or causing bodily harm to another person."
A previous version of an anti-rioting bill was first filed in response to the protests in Raleigh and other cities following the murder of George Floyd in 2020.
Civil rights groups believe the bill will have a chilling effect on those trying to protest peacefully.
"This bill is racist," said Dawn Blagrove, an attorney and executive director of Emancipate NC. "This bill is designed to harm and limit the voices of Black, brown and marginalized people."
Under the bill, anyone who participates in a riot could be found guilty of a misdemeanor. A person could be charged with serious felonies if they cause damage in excess of $1,500, serious bodily injury, or death.
The bill would also allow a person who is injured or whose property is damaged during a riot to sue for up to three times the actual damages sustained as well as court costs, or attorney fees.
Following an arrest, a person could be held for up to 24 hours without bail, which Speaker Moore described as a "cooling-off period" meant to keep people from returning to the scene of a riot.
The bill's language says mere presence alone at a riot without an overt act is not sufficient to sustain a conviction.
Gov. Roy Cooper (D) vetoed a similar bill the General Assembly passed in 2021, saying at the time that it was "unnecessary and is intended to intimidate and deter people from exercising their constitutional rights to peacefully protest."
This year, Democratic state Rep. Shelly Willingham, who's a former police officer, is one of the primary sponsors of the bill. He also voted for the version Cooper previously vetoed.
"We have to show people and show citizens that we as an institution, we're concerned about it. We're gonna do everything we can to protect you," Rep. Willingham said.
If Cooper vetoes the bill again this year, House Republicans would need one Democrat to vote with them to override him. Willingham said he's willing to take that step.
"Yeah, I'll still vote for the bill when it comes back. I will vote to override the governor if that's what it takes to get this bill out there," he said.
If the bill becomes law, it would go into effect Dec. 1.
Copyright 2023 WECT. All rights reserved.