Man who rescued people, animals from hurricane honored on 'Ellen'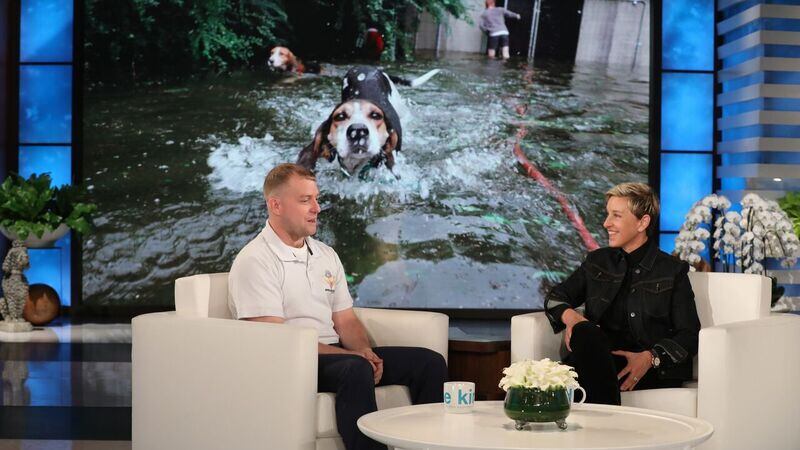 Updated: Sep. 26, 2018 at 11:17 PM EDT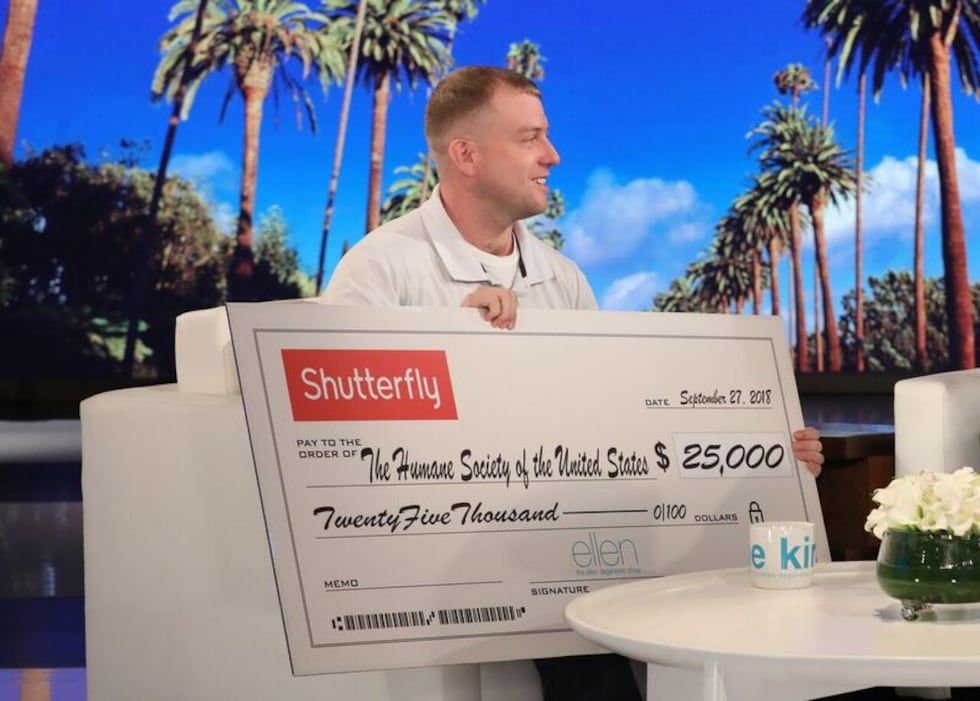 SOUTHEASTERN NORTH CAROLINA (WECT) - A former Marine who drove 18 hours through the night to Leland to rescue animals got some gifts from Ellen Degeneres.
Ryan Nichols made the trip from Longview, Texas, to Leland to help fellow Marine David Rebollar get people to safety during Hurricane Florence.
In the process, Nichols found six hound dogs locked in cages as floodwaters rose. Nichols said in four days he helped rescue 25 people and 10 animals.
On her daily talk show, Ellen, Degeneres surprised Nichols with a $25,000 donation to the Humane Society in his name.
Degeneres also gave Nichols and his wife, along with Rebollar and his wife, trips to Hawaii with their families. Neither couple was able to have a honeymoon because of Hurricane Harvey last year.
Copyright 2018 WECT. All rights reserved.