Cross Creek resident returns to destroyed home, helpful neighbors
Updated: Sep. 26, 2018 at 6:35 PM EDT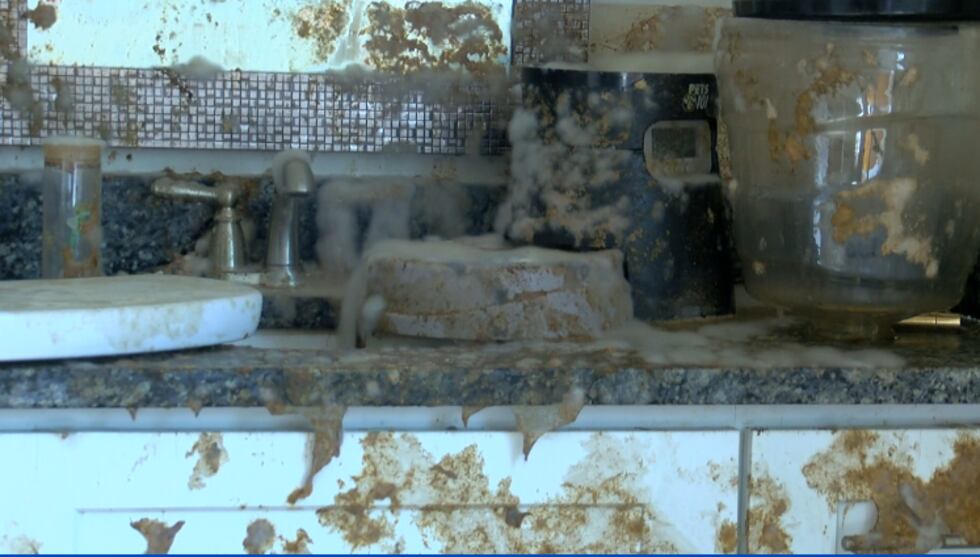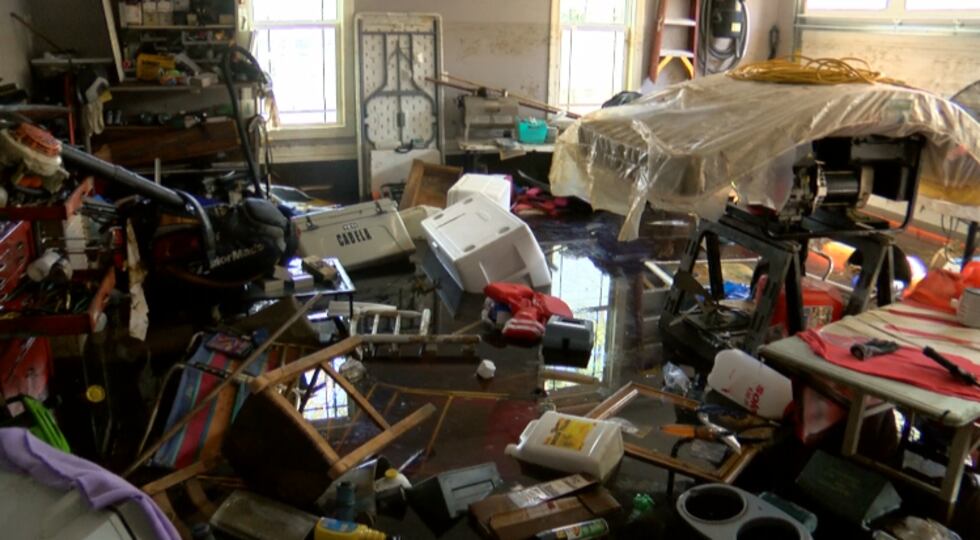 HAMPSTEAD, NC (WECT) - With sewage-filled flooding in and around their homes, people living in the Cross Creek community in Hampstead have a long road to recovery from Hurricane Florence ahead.
Flooding washed out the neighborhood's sewage lines, toppled chemicals from garages into the water and mixed with other environmental factors, the water is not just devastating, it is dangerous.
On an ATV, Sandi Berg made her way to her home for the first time since being forced to evacuate, only to find it destroyed.
"We just want people to know this is what happens when water destroys homes and there are a lot more people that are worse off than ourselves," said Berg.
Berg's husband, Paul, stayed to rescue people in the neighborhood as the floodwaters rose. He, along with a group of residents, have been working tirelessly to help their community since.
In the Bergs' home, furniture and belongings have been scattered by the floodwaters, which receded but not before leaving their mark on the walls.
The toxic water still fills Sandi's beloved claw foot bathtub. Mold covers what is left of the bathroom.
"It's different to be on the receiving end, so it's very humbling," she said.
Like many in Cross Creek, the Bergs say they barely knew their neighbors before the hurricane.
Greg Lovell is one of those neighbors and he said the same thing.
"Most of the neighborhood didn't know anyone other than to the left and the right of them but now, we all know each other and it matters," Lovell said. "The good of people has come out and they haven't stopped."
Lovell has stepped up to play an organizer's role, helping distribute supplies and coordinate relief efforts.
"This isn't going to end tomorrow. This isn't going to end next month," Lovell said. "It's going to be a year before these people are back in their homes."
Supplies have been pouring in from across the country. Lovell made clear before they ask for anything else, community members wanted to relay a message of gratitude.
"Last night we had an informal meeting and I said, 'If somebody brings something to us with their arms, we need to hug them, thank them, and tell them we appreciate it before we take whatever they're offering,'" Lovell said.
He said they will take any donations they can get, but are most in need of masks, safety suits, gloves, tools, ventilation equipment and humidifiers.
"We do need help on the ground as far as these homes," Lovell said. "It's going to take time to tear out the floodwaters. The term they're using is muck out, which is where they tear everything out that has been damaged to protect it."
Though the floodwaters took almost everything from some, Berg said she believes it left something greater, a community which now has an unbreakable bond.
"We're holding strong here in Cross Creek and we know God's got this and that he's going to make us stronger for this," she said.
Copyright 2018 WECT. All rights reserved.