Fix A Friend in need of a fix after Florence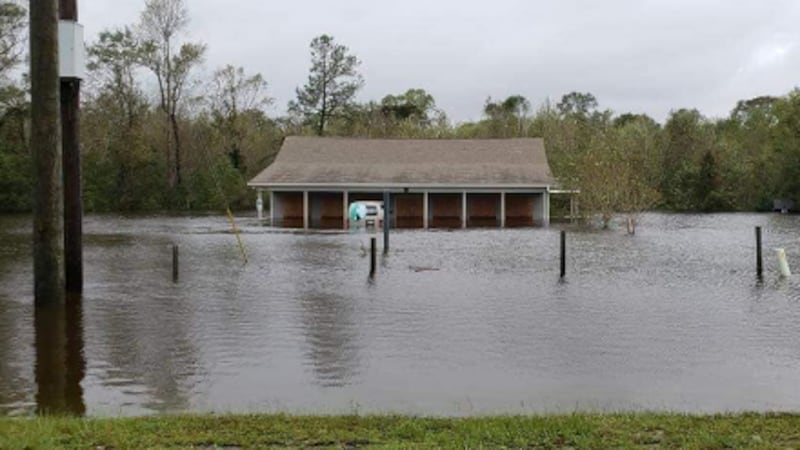 Updated: Sep. 26, 2018 at 4:13 AM EDT
BRUNSWICK COUNTY, NC (WECT) - Fix a Friend Spay and Neuter Clinic is in need of a serious fix.
When Hurricane Florence hit the Brunswick County area, the clinic, located on U.S. 17, was swamped with about three feet of floodwaters.
Jill Jones, the treasurer for Fix a Friend and Adopt an Angel, says they were shocked the water even got up to the building.
"We had no idea that this would flood. We have a little swamp in the back, way back in the end of the property, its a very little swamp. Our transport van was parked here and we thought it was the safest spot for it away from the trees and it flooded as well," Jones explained.
Prior to Florence, animal shelters and rescues within a two-hour radius brought animals to the clinic to get them spayed and neutered. Since 2013, the clinic has operated on about 40,000 animals which translates to about 80 operations a day.
When they first opened in 2013, PetSmart Charities gave Fix a Friend a $95,000 grant for start-up supplies, but being such a sterile environment the clinic had to throw most of those supplies away after the flooding.
However, workers were able to salvage the stainless steel equipment such as cages and operating tables.
The clinic suffered between $60,000 to $80,000 in damages and lost another $40,000 in supplies and equipment. It will take about two to three months before Fix a Friend can get back up and running.
Fix a Friend did secure a Petco grant of $50,000, but they need help coming up with the rest of the funds.
To find out how you can help Fix a Friend Spay and Neuter Clinic, visit the website: https://adoptanangel.net/
Copyright 2018 WECT. All rights reserved.