'I had nothing to do with it.' Man suspected in his niece's murder denies involvement
Published: Jul. 3, 2018 at 4:55 PM EDT
|
Updated: Jul. 3, 2018 at 5:48 PM EDT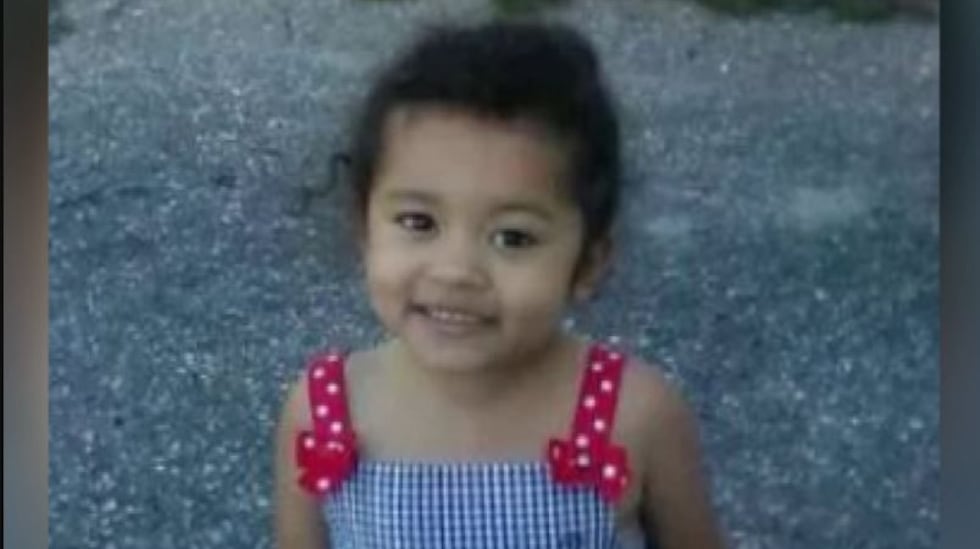 PENDER COUNTY, NC (WECT) - A 19-year-old man suspected of sexually assaulting and killing his niece, 5-year-old Paitin Fields, adamantly denied any involvement in the toddler's death during a jailhouse interview Tuesday morning.
"I had nothing to do with it," David Wesley Prevatte repeatedly said during the nearly 10-minute interview.
The case has been investigated as a homicide since Paitin's death on Nov. 16, 2017.
She was "limp and without vital signs" when her family took her to Pender Memorial Hospital three days prior, according to her autopsy report. Her condition "rapidly declined" after being transferred to NHRMC, where she was ultimately pronounced brain dead.
The medical examiner determined Paitin was strangled to death and was also the victim of sexual abuse.
More than seven months after Paitin's death, the Pender County Sheriff's Office named Prevatte as a suspect in her killing after charging him with threatening the lead investigator on the case.
Prevatte, of Willard, had been in the Pender County Jail since April on unrelated charges. He has not been charged with Paitin's death.
"The reason that (the investigator) said I'm a suspect is because, he simply just that I was 19 years old, so that automatically made me a suspect for it," Prevatte claimed during the interview, adding that he threatened him because "he was mad at the time" and that the threats were not serious.
Prevatte then acknowledged he was the one who found Paitin unresponsive and apparently seizing the morning she was taken to the hospital, but said his innocence was demonstrated by his rendering aid to the child.
"I was there and, like, everything that happened you know happened, and I did CPR and all that on her you know. I'm the one that took her to the hospital, me and my dad did. And I sat there all the time, you know."
Prevatte also denied the autopsy's findings of sexual assault, saying he "knew for a fact she wasn't," but would not clarify how he knew that.
Though he initially said he did not think Paitin was murdered – claiming her death was the result of a medical issue – he later said he had "suspicions" about who could have caused her death.
Asked for clarification on whether or not he thought Paitin was murdered, Prevatte responded: "She was, I mean think about it. All of a sudden, I come in from the house, right, and I'm about to go to bed. She's laying there wide awake… I go to bed and the next morning I wake up to just like… it was just… it was a mess, you know?"
He added that her death had been "pretty hard" for him.
When asked if he thought he would face any charges related to Paitin's killing, Prevatte said he believes he will not as there is no evidence of his involvement.
"I didn't do nothing," Prevatte said. "It's been how long since this happened? Seven, eight months now? I gave them my DNA and all that. There would have been something by now that would have led me to it. I didn't do it, and I can't say nothing else, you know, because I didn't do it. There's nothing else that I can do to prove to you all that I didn't do it."
"Well, one thing, if they charge me with it, I'm going to take it to trial, because I didn't do it," Prevatte continued. "I know for a fact, I don't feel that I'm innocent, I know that I'm innocent. There's a difference in that."
Asked if he had any statement to the Pender County community, which has been rocked by the 5-year-old girl's murder, Prevatte responded: "Let them think what they think. Only God and Paitin know what happened. And that's that."
Late Tuesday, WECT spoke with Lora Flowers Paitin's biological mother who said," There is no way that my brother did this, I believe he is innocent and the detective has it out for him."
Copyright 2018 WECT. All Rights Reserved.