Dozens do Downward Goat to raise money for theater company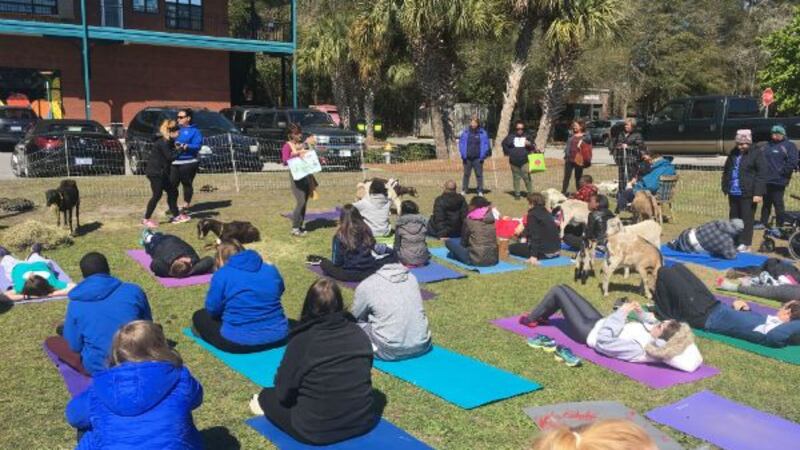 Published: Mar. 9, 2018 at 11:54 AM EST
|
Updated: Mar. 9, 2018 at 2:55 PM EST
WILMINGTON, NC (WECT) - Almost a hundred people turned out to the Goat Yoga for People with Disabilities fundraiser at Tidal Creek Co-op in Wilmington on Friday.
The event, led by Kim Henry, the executive director for Theatre for All, raised money for the nonprofit theatre company. Theatre for All is Wilmington's only theatre company for people with disabilities. It's also an outreach program that brings the arts to students with disabilities in under-served schools.
One of the goats featured in the classes, Delilah, was born with a leg defect and wears a brace. Delilah is the subject of a children's book, Delilah the Yoga Goat, written by Mary Miller Jordan of BeLife Farms and her 8-year-old daughter.
Jordan says the theme of the book is that it's OK to be different.
Goat Yoga is held each month at Tidal Creek Co-op and is open to all ages and experience levels.
To sign up for a class or find more information, click here.
Copyright 2018 WECT. All rights reserved.