AG Josh Stein talks criminal justice issues at Wilmington event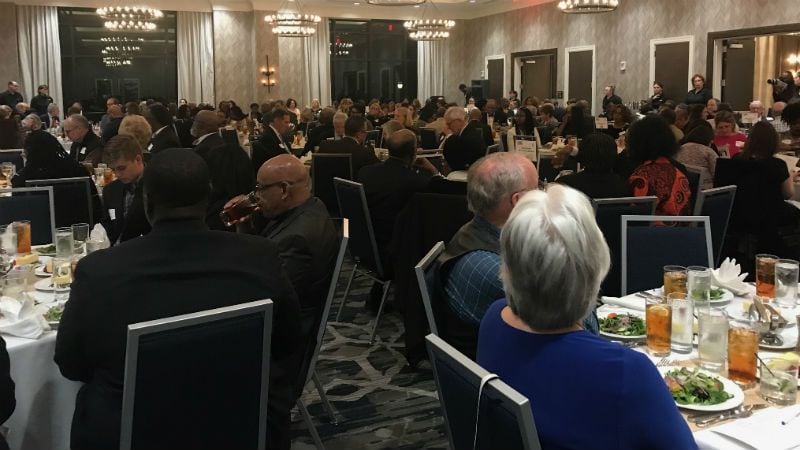 Published: Feb. 5, 2018 at 5:36 PM EST
|
Updated: Feb. 5, 2018 at 11:00 PM EST
WILMINGTON, NC (WECT) - North Carolina Attorney General Josh Stein was in the Port City to discuss several topics during an event Monday night.
He attended the LINC Milestones Dinner at the Embassy Suites in downtown Wilmington and discussed criminal justices issues, including re-entry into society for former inmates and the opioid epidemic.
The LINC Residential Re-Entry Program provides transitional housing, job training, support for educational attainment, substance abuse treatment and health and medical services for previously incarcerated citizens.
"People have a lot to offer, even folks who've made mistakes," said Stein. "We shouldn't judge them for the rest of their life based on a mistake they made in their past. If somebody has demonstrated that they want to turn over a new leaf and they want to contribute, we should help them do that."
The program gives criminals options and resources to turn their lives around after they're released from jail in hopes of creating a more productive society. Stein also said it was important to offer substance abuse and mental health resources to incarcerated individuals.
Wilmington City Councilman Charlie Rivenbark, along with many other community leaders, attended the event. Rivenbark said the program works to make the community better.
"As you can see tonight, we've got a full house," Rivenbark said. "If you've never had this affect your family, it really means a great deal when people coming out of incarceration know that there's a support group out there that's going to help them get back into the flow of things."
Copyright 2018 WECT. All rights reserved.