Iconic Rock Spring found underground at Water Street Parking Deck site
Published: Dec. 17, 2017 at 6:48 PM EST
|
Updated: Dec. 18, 2017 at 6:09 AM EST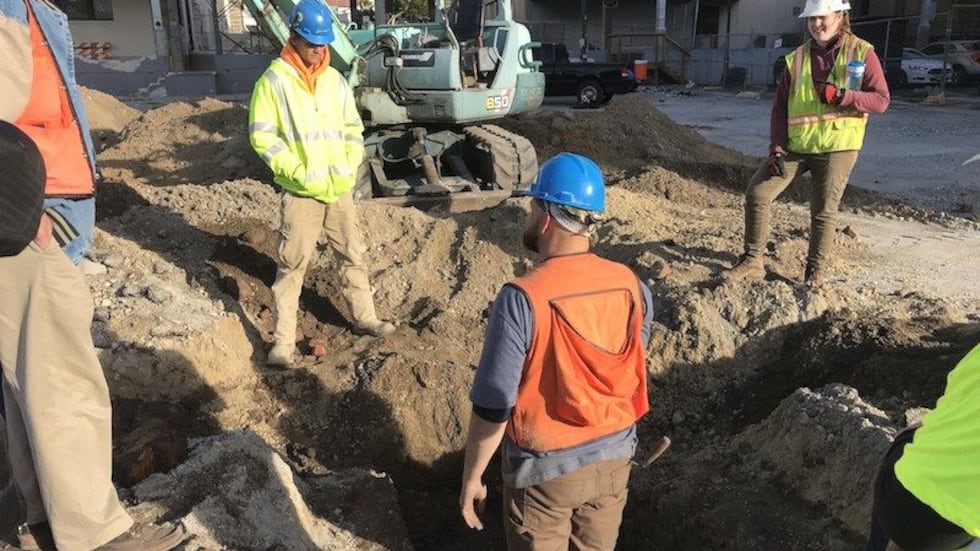 WILMINGTON, NC (WECT) - An archaeology crew found what remains of the Rock Spring on Saturday afternoon after digging since dawn at the site of the now-demolished Water Street Parking Deck in Downtown Wilmington.
The Public Archaeology Corps excavated a brick structure with three retaining walls and pieces of slate, which are believed to be the remnants of steps leading down into the spring.
"The Rock Spring was a freshwater spring that provided water to locals and travelers for more than 175 years," said Chris Fonvielle, an associate professor of history at UNC Wilmington who participated in the dig.
"It's been extremely successful, and this makes me happy to think about the future of archaeology in Wilmington," said Jon Schleier of the Public Archaeology Corps.
The crew of ten historians, archaeologists, students, and construction workers found a sewer line had run through the brick retaining walls, which damaged the structure and made it unstable, according to Schleier.
"While the structure will very likely be destroyed, the legend will come back into the current day with the recovery of the flagstone steps," said Schleier.
The unearthed slate steps will be incorporated into a fountain on the discovery site where condominiums will be built, according to developers. A plaque by the fountain will explain its historical significance.
The condominium complex called River Place will continue with construction by East West Partners after the archaeology crews fill in trenches that were created while searching.
The archaeology team continued to excavate Sunday and document their findings before finalizing the project.
This archaeological dig is the result of year-long planning between the Public Archaeology Corps, the City of Wilmington, the developer East West Partners, and the contractor Barnhill Contracting Group.
Copyright 2017 WECT. All rights reserved.