Derek Brunson: Chasing a UFC title and training aspiring MMA fighters ("1on1 with Jon Evans" podcast)
Published: Nov. 25, 2017 at 5:16 AM EST
|
Updated: Nov. 26, 2017 at 7:03 PM EST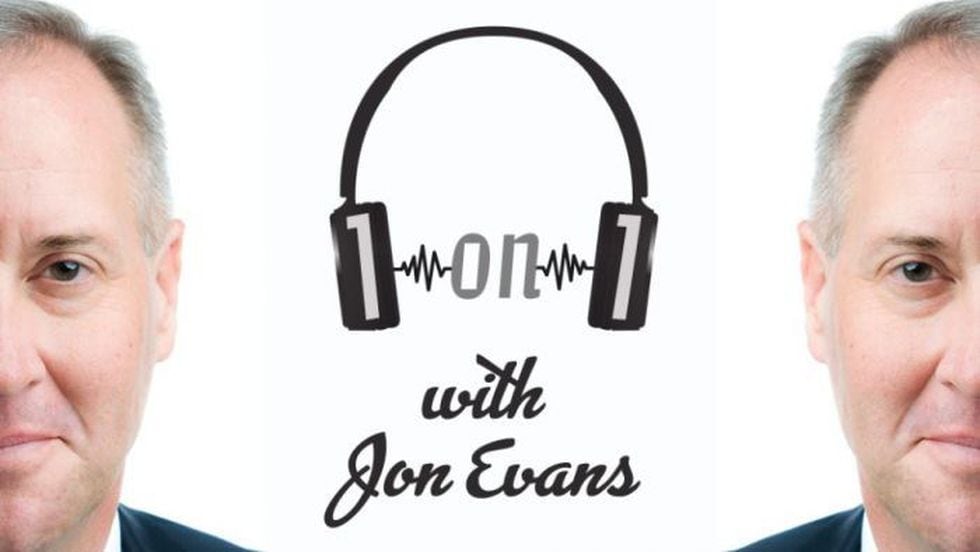 WILMINGTON, NC (WECT) - When Derek Brunson isn't training for his next Mixed Martial Arts battle in a UFC Octagon, he is busy with young men and women who want to follow in his footsteps. Brunson, the seventh-ranked middleweight fighter in the world, opened a fitness center in his hometown of Wilmington earlier this year, to give aspiring athletes the guidance he never had.
"It gives me the opportunity to give back a little bit," he says about Brunson MMA and Fitness. "We have people who aspire to be martial artists. We have kids who need an after-school activity. We also have great coaches over there, and we are always talking about discipline, always talking about doing the right thing."
MMA wasn't on Derek Brunson's radar growing up in Wilmington's Taylor Homes community. He wanted to be a doctor, inspired by reading the book "Gifted Hands: The Ben Carson Story". A cheerleader from seventh grade into high school, Brunson did not play competitive sports until his senior year at Hoggard. A friend coaxed him into it, and that push was all Brunson needed. He flourished, placing fourth in the NCHSAA state wrestling championships, seventh in the state finals of the 400 meter dash, and received scholarship offers for his play on the football field.
"I played every sport my senior year with no previous experience," Brunson says about getting the fire to compete as a senior. "Sometimes you have people who played all their life, and then they don't have that passion anymore. They're burned out on it."
Brunson took his wrestling talents to UNC-Pembroke, where he went on to become a three-time All-American and rack up 121 career victories. Brunson was named to the school's Athletics Hall of Fame in 2016 in recognition of those accomplishments. When he graduated in 2007, it looked like his wrestling career was over. He talks about it at 4:50 of the podcast.
"After I graduated from college, I was working as an in-home therapist," Brunson remembers. "I had a case load, and was working with families. All of a sudden, I said 'hey, I want to compete again!' Olympic-style wrestling was the only way, by going to tournaments here and there. I went to a local gym, and was training with some guys I knew from college. They were wrestlers, but now they were amateur MMA fighters."
Brunson got his first amateur MMA fight in January 2010 in Myrtle Beach, and months later landed his first pro bout in his hometown. He fought in the CFCC Schwartz Center, beating John Bryant by submission in the first round. He remembers those early experiences at 8:00 of the podcast. Brunson made a name for himself quickly, winning his first nine fights before losing a split decision to Kendall Grove in June 2012.
"All the huge MMA sites were paying attention to this matchup because at the time I was "the prospect"," Brunson says. "Ninety-five percent of the people said (about the decision) 'wow, you got robbed!' It was bad." But he impressed, and later that year landed his first fight in the Ultimate Fighting Championship series, the pinnacle of MMA competition. That's at 15:30 of the podcast.
"I used to watch UFC and I'd see this guy, Chris Leben," Brunson says. "He'd be in fights just getting hit and hit and hit and then 'boom', knock someone out. I always saw him and said 'I'll take him down. I'll beat him up'. Then all of a sudden, I get the call and they said 'hey, we want you to fight Chris Leben!'."
It was short notice, but Brunson ended up winning a unanimous decision. Brunson won his first two UFC matches before suffering his first defeat. It came at the hands of former World Champion and Olympic Silver Medalist Yoel Ramero. Brunson had dominated the fight until the third round, when Romero landed a hard shot that turned the momentum. Brunson ended up suffering a broken jaw in the loss, which kept him out of the Octagon for seven months.
"That's better than a knee or leg or arm injury because with those, you never know how you'll come back," Brunson says about the injury. Since his return, Brunson has won seven of nine matches, with six ending in the first round. That includes a dominating win over former UFC champion Lyoto Machida in October. He talks about several of those matches starting at 20:00 of the podcast.
In 2018, Brunson will be looking to improve on his current #7 ranking in the UFC. "I want the title shot," he says. "The title shot brings more money, more opportunities. As a competitor, you're right there and you want to take that next step."
You can listen to the entire interview with Derek Brunson of the UFC on the free "1on1 with Jon Evans" podcast:
For iPhone/iPad/iPod listeners – Click here to go to the iTunes store to download the free Podcasts App and subscribe to the "1on1 with Jon Evans" podcast.  Every time Jon produces a new episode, you'll get it downloaded right on your device. Listen to the podcast and hear from Jon how you can win a free WECT News mug by subscribing to the podcast, and leaving a review or a rating. 
The "1on1 with Jon Evans" podcast is also available on SoundCloud. Click here to visit the podcast page and listen to the interview with MMA Middleweight Derek Brunson.
For Android listeners – Click here to visit the podcast page on Stitcher Radio. You can also download the Stitcher Radio app and search for "1on1 with Jon Evans" podcast.
If you don't have a mobile device – you can always listen to this episode by clicking on http://1on1withjonevans.libsyn.com.
Copyright 2017 WECT. All rights reserved.