Man detained in Bladen County armed standoff
Published: Nov. 21, 2017 at 5:09 PM EST
|
Updated: Nov. 22, 2017 at 6:13 AM EST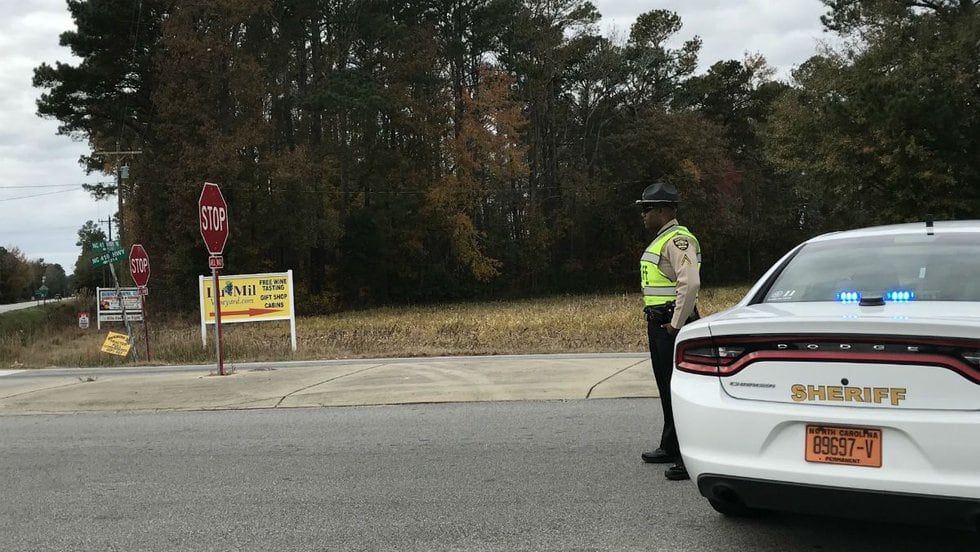 BLADEN COUNTY, NC (WECT) - Authorities with the Bladen County Sheriff's Office have detained a man who barricaded himself inside a home and allegedly began firing shots at deputies around noon Tuesday.
Mackenzie Brisson, 20, was taken into custody shortly before 6 p.m. after he was found hiding inside a pickup truck in the garage of his home near the intersection of US 410 and Paul Brisson Road outside of Dublin.
According to Sheriff James McVicker, the sheriff's office received a call from a man who said his grandson, Brisson, was acting erratically and wanted someone to check on him.
McVicker said the man told deputies that Brisson had weapons in the home.
According to Major Larry Guyton, Brisson was "depressed" and got into an altercation with family members in the home. Brisson started shooting inside the house before deputies arrived. The family was able to escape the home uninjured.
Brisson then turned his attention to deputies when they got to the scene.
McVicker said during a press conference Tuesday afternoon that there was a lot of damage inside the home. He said a lot of furniture had been overturned and Brisson didn't respond to negotiators or the robot.
The sheriff explained they deployed a small amount of gas into the home in an effort to encourage Brisson to come out. Brisson didn't come out after the gas was used, so the deputies entered the home and searched for him, room by room. That's when they said they found him in the garage.
Brisson was visibly irate - yelling and screaming after he was taken into custody, according to McVicker.
It's unclear if any charges will be filed against Brisson.
"First thing we'll do is take him to a hospital to check for injuries then we'll go from there," McVicker said.
No injuries to civilians or law enforcement were reported.
"I talked to his grandfather and I talked to his mother and they know exactly what's going on. We have kept them abreast about what we're doing all day and all afternoon and they know he has been detained they seem to be very pleased that he was not hurt and no one else was hurt," McVicker said after Brisson was found.
Guyton said Brisson stopped firing gunshots around 12:20 p.m.
Cathy Kinlaw, a spokesperson for nearby Bladen Community College, said the school was placed on lockdown in response to the incident. Law enforcement officers evacuated the college one building at a time in a controlled manner. All evening classes were canceled and the campus closed at 5:30 p.m.
West Bladen High School and Dublin Primary were issued a precautionary shelter-in-place, according to Valerie Newton, spokesperson for Bladen County Schools. Newton said there was no imminent threat or danger to the schools or students.
The shelter-in-place at both schools was lifted around 2:50 p.m. and buses are preparing to take students home, according to the school district. Sheriff McVicker said extra deputies were present during dismissal.
Copyright 2017 WECT. All rights reserved.