Former convicts turn to LINC after a struggle applying for jobs
Published: Nov. 13, 2017 at 2:43 PM EST
|
Updated: Nov. 13, 2017 at 8:55 PM EST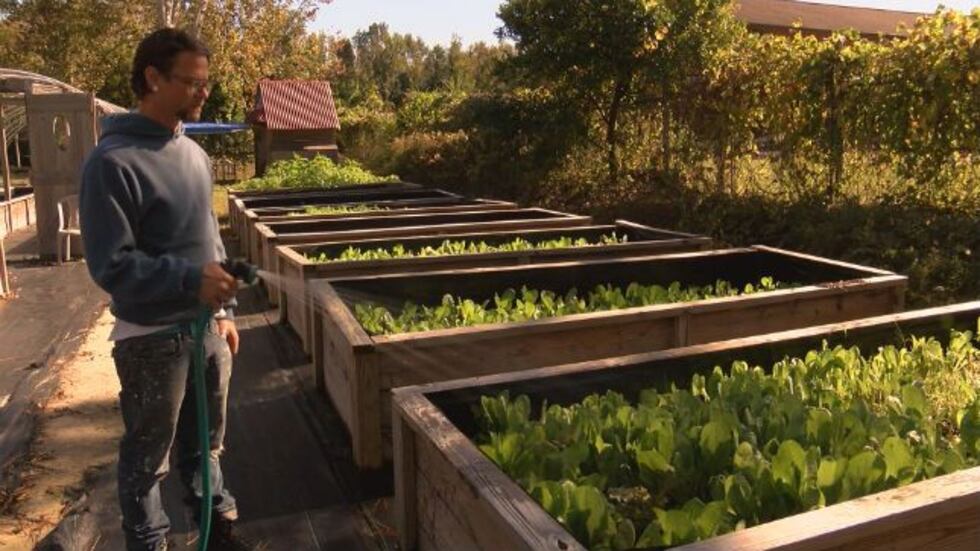 WILMINGTON, NC (WECT) - Steven Barber is on the job hunt, but his past is making that search a little more difficult.
"I've done probably every crime in the book and it has always ended me up in the same place: jail," Barber said.
Barber has been charged with everything from assault to writing bad checks. He said it's all attributed to his previous drug use.
He said he has been in and out of jail for the past 10 years and has only been on the streets for a total of six months in the last three years.
"There's a time where you hit rock bottom and you realize that you just don't want it anymore," he said. "You want to be a normal person, basically, and I want to be a productive member of society, basically, and you have to take a step somewhere."
Barber said he had tried countless times to find a job when he wasn't in prison, and checking that box on applications asking about his criminal history always held him back.
"In most interviews, everything went great until it got to that point, and then that's when they pretty much shortened the interview and said, 'Well, we appreciate you coming in. We might be giving you a call,' and that was pretty much that," he said. "The more nos you hear the more you just don't want to do it anymore, but I just kept trying. It just never happened."
Barber decided he needed help, so he applied to Leading into New Communities (LINC), a nonprofit reentry program in Wilmington for people who were incarcerated.
"A lot of times the perception of how we think and feel about criminal histories, not recognizing that people with criminal histories are still just people and that if some of the things in my lifetime if I would've gotten caught, I probably would've been in prison too," LINC Executive Director Frankie Roberts said. "So that is the biggest barrier that we find for people who are trying to become employed."
Part of LINC's program includes job coaching, and getting the residents there back into school and/or the workforce.
"A person's life shouldn't be based on their worst mistake," Roberts said.
LINC has partnerships with local employers to help residents apply for jobs. Before residents can apply for jobs, however, there is a 60-day period of time from when they first enter the LINC campus where they work on "impulse control, risk-seeking, and work ethic."
Residents work on LINC's farm during this time. Roberts said it helps them build stamina and work ethic.
"We have a farm because we believe all principles of life operate on the law of the farm," Roberts said. "So on the sewing and reaping process, when I'm going and asking and I get 15, 20 nos, that's just like the bird eating some of the seeds that I'm planting. What we want people to do is know that the bird is going to eat some of the seed and you aren't going to be able to stop that, but some are going to grow and those are the people that are going to say yes."
Roberts explained the farm concept helps people learn to engage with someone telling you what to do. It gives a real-life opportunity to prepare a person for employment.
Once that period of time is up, a job intern comes in almost every workday to help residents apply for jobs and fix or create resumes.
The intern can't fix what crimes the residents have committed, but a piece of legislation at the state level soon might be able to help.
Representative Holly Grange of New Hanover County filed the State Adjust Hiring Practices, or Ban the Box, bill last spring. It passed in the House and is currently on the Senate side.
Grange said she hopes it will get through the Senate in a vote in the short session next spring.
The bill, Grange said, is trying to give people with a criminal record a fair chance at getting a job. Ban the Box would take the question that all felons hate to answer -- what convictions they have -- off job applications for public state jobs.
"There is a need out there, and I do believe that people who can find meaningful employment after being incarcerated or having a criminal record that helps our society as a whole," Grange said.
Ban the Box has gone into effect in New Hanover County. Some employers took it upon themselves to take the question off their job applications, like the owner of Jamaican Comfort Zone.
"We just say (they) deserve a second chance," Valerie Lingo said. "That was the bottom line that was in our business model is giving people a second chance."
Lingo said she calls probation officers when she has open positions at her restaurant.
"I want to accept that and embrace that person as the individual that they are working towards being, so I don't look at their record," Lingo said.
Jamaican Comfort Zone was one employer that the Wilmington Police Department teamed up with for its Gang Resistance Intervention Program.
The program was sponsored by a grant and focused on individuals affiliated or who had been a part of gangs. According to the police department's Public Affairs Officer, Linda Thompson, the program helped reintegrate these individuals back into the community.
Thompson was the program's resource coordinator when it existed about five years ago.
"Many of them sold drugs or got into the criminal activities because they didn't have jobs," she said. "They couldn't find jobs. No one would hire them for whatever reason and so they began to violate the law. ... The moment someone offered them an opportunity to stop the crime, to look at a different way of life, to tell them there are resources out there that could possibly help them, a lot of them didn't want to do what they were doing. They wanted to be on the right track."
Although Thompson said WPD had confidence in the program, it wasn't able to support it monetarily after the grant ran out.
"We've got to have the manpower to run that kind of program, and in a day and time when we are trying to serve and protect and make sure our community is safe, sometimes it may not be the perfect fit for us, but for another organization," Thomas said, adding that LINC is one of those organizations. "So we are constantly having the conversation about whether or not to have these programs again. I believe they work, but we have to make sure it's the right fit."
When Barber gets that yes, he said he'll be ecstatic.
"I'm going to jump for joy. It's definitely going to be a happy moment," he said. "It's been a long time coming, and I'm definitely going to be excited and I'm just ready to get back to work and to start feeling normal again."
Copyright 2017 WECT. All rights reserved.