First at Four: Learn how to Contra Dance and spin around the floor
Published: Oct. 11, 2017 at 1:00 AM EDT
|
Updated: Oct. 11, 2017 at 4:53 PM EDT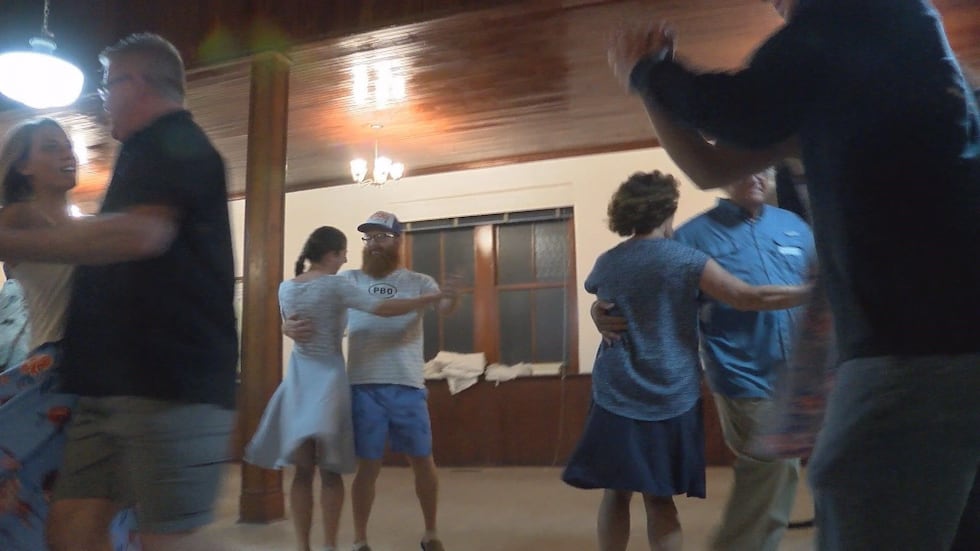 WILMINGTON, NC (WECT) - Swing, twirl and do-si-do around the dance floor!
Contra dance is growing in popularity in Wilmington.
At least twice a month, Contra dancers meet in Wilmington to spin around the floor.
Contra dancing is an Americanized dance for groups of couples, based on old English, Irish and Scottish country dancing.
A caller teaches the dance moves and then, a band starts playing as the couples move up and down the dance floor.
Over the evening, each couple will dance with every other couple in the room.
The Cape Fear Contra Dancers meet every second and fourth Tuesday at the 5th Avenue United Methodist Church. Box of Chocolates performs live music for the dance. The cost is $5 a person to attend.
Additionally, the group hosts special Saturday night dances throughout the fall, winter and spring months.
The next Saturday dance is Oct. 14 at the Hannah Block Community Arts Center, located at 120 S. 2nd Street.
For a full schedule, go to www.WIlmingtonContraDance.info.
Copyright 2017 WECT. All rights reserved.