VIDEO: Shark spotted swimming near man trying to elude police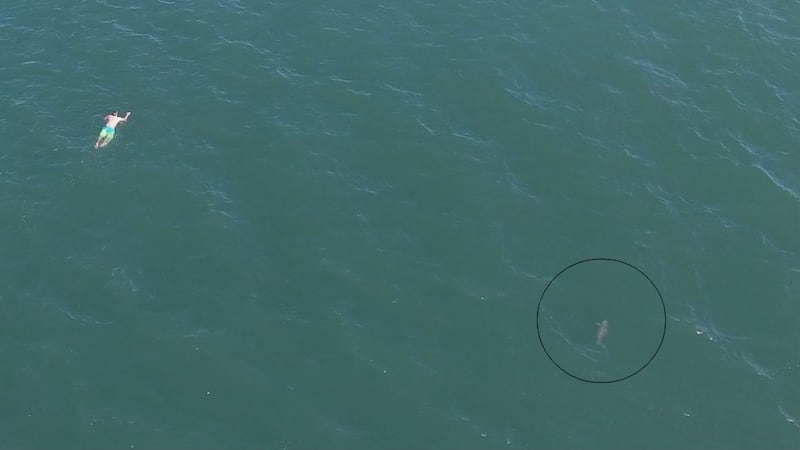 Published: Aug. 30, 2017 at 10:55 PM EDT
|
Updated: Aug. 31, 2017 at 11:20 AM EDT
SURF CITY, NC (WECT) - A man in North Carolina tried to elude police by running into the ocean and swimming away. Little did he know, a shark was swimming just feet away.
Officers with the Surf City Police Department pulled over 20-year-old Zachary Kingsbury on North Shore Drive Wednesday around 4:45 p.m.
Authorities said they saw illegal contraband inside the vehicle and asked Kingsbury to step out of the car. Kingsbury got out of the car, ran into the ocean and started swimming to avoid police.
The SCPD deployed a drone to monitor Kingsbury, and after an hour, he was about 4,000 feet from shore and visual contact was lost.
You can clearly see a shark swimming in the bottom right of the screen in drone video provided by the Surf City Police Department.
Pender emergency officials were dispatched to the scene as well as Coast Guard crews. The Surf City Fire Department and North Topsail Police Department also aided in the operation.
Kingsbury was taken into custody at approximately 7:45 p.m. near the Wicker Avenue Beach Access in North Topsail Beach and taken to the Pender County Jail. He is facing several drug-related charges.
Copyright 2017 WECT. All rights reserved.