Brunswick County man wins $10 million in lottery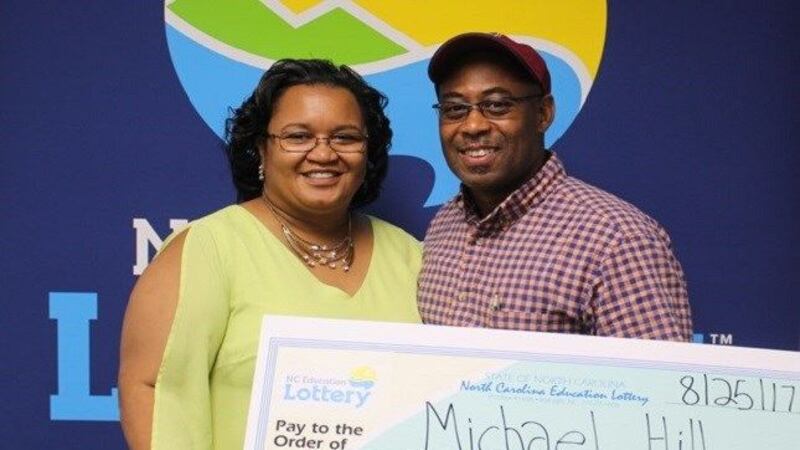 Published: Aug. 26, 2017 at 8:47 PM EDT
|
Updated: Aug. 28, 2017 at 6:35 AM EDT
BRUNSWICK COUNTY, NC (WECT) - Michael Hill of Leland won $10 million from an Ultimate Millions scratch-off ticket.
Hill, a nuclear power plant worker, bought the ticket at the Maco Depot on Maco Road.
He bought an Extreme Millions scratch off ticket first and didn't win anything. He decided to try one more time, this time, buying a winning Ultimate Millions ticket.
Hill claimed his prize on Friday at the lottery headquarters in Raleigh. He had a choice of taking a $10 million annuity that has 20 payments of $500,000 a year or a lump sum of $6 million.
Hill chose the lump sum and, after required state and federal tax withholdings, took home $4,159,101.
Hill plans to use some of the money to pay off bills and some of it to invest it in his wife's instructional design business.
Copyright 2017 WECT. All rights reserved.