New sites added to list of Most Threatened Historic Places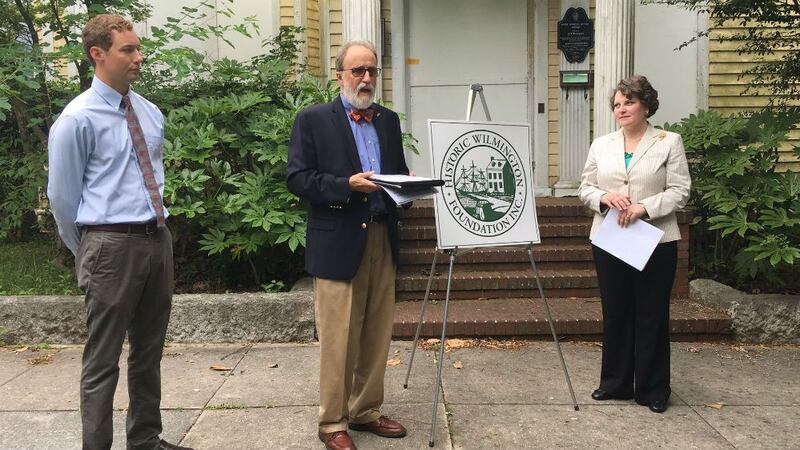 Published: May. 31, 2017 at 5:12 PM EDT
|
Updated: Jun. 1, 2017 at 2:31 PM EDT
WILMINGTON, NC (WECT) - The Historic Wilmington Foundation announced its annual list of Most Threatened Historic Places Wednesday.
The goal of the program is to draw attention to our region's threatened historic sites and to illustrate the importance and benefits of preserving our architectural and cultural heritage for the future.
Foundation Executive Director George Edwards regretfully says the list has new threatened and watch sites.
Included on the 2017 Most Threatened list:
John N. Smith Cemetery--Southport

Rocky Point School Buildings--Rocky Point

Historic wood windows--Lower Cape Fear Region

Fort Caswell Rifle Range--Oak Island

Rosenwald Schools--Pender County

William Rand Kenan House--Downtown Wilmington
Included on the 2017 Watch list:
St. Peter and St. Paul Russian Orthodox Church--St. Helena

Historic Downtown Wilmington

New Hanover County Library--Chestnut Street
Edwards believes that Historic Wilmington's community educational efforts and outreach as well as the traveling exhibit of the Most Threatened Historic Places have generated more awareness of threatened and neglected places.
He said the reason all of Historic Downtown Wilmington was included on the Watch List is because of the new bridge that he says will inevitably have to be built. Depending on the location, he believes it could create a serious economic and cultural divide, and hopes those in charge will consider moving it close to the port and away from downtown.
"The foundation is not a nay-sayer saying "no bridge"--we understand that in order for this community to continue to thrive and develop and in fact for the historic resources to thrive there will need to be an additional crossing at some point."
The 2017-18 rotating exhibit will mark the sixth edition of the traveling display of the threatened historic places. The exhibit will be available in July and it will appear throughout the region in public libraries, and at Thalian Hall.
Copyright 2017 WECT. All rights reserved.