Inmate files federal complaint against officer: 'This man beat me. He humiliated me.'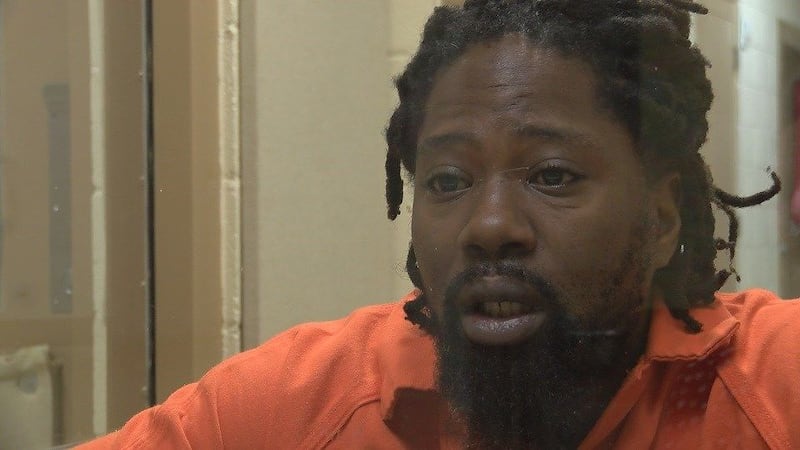 Updated: Mar. 24, 2017 at 7:14 PM EDT
WHITEVILLE, NC (WECT) - Juwarn Britt has filed a federal complaint against two Whiteville Police officers. Britt was arrested for selling marijuana in December 2015, but said he was punished for a crime he didn't commit.
"I'm being punished for something I didn't even do. I'm not a drug dealer. I don't sell drugs. I never sold drugs," Britt said Friday from the Columbus County Detention Center.
He said while in the back of the police car, Sgt. Aaron Herring began punching him while another officer, Jeff Singletary, watched.
"(Herring) had beat me all in the top of my face, all on the side of my right side of my head. I had a knot on top of my head, and the whole side of my face was swollen up," Britt said.
Britt said he was too scared to go to the hospital immediately after the incident, but went two days later. The hospital records do not indicate any serious injury occurred, but Britt said by then the swelling to his face had gone down.
Britt went to court for the marijuana charge in January, and said he was arrested for refusing to take a drug test after he yelled in court.
"I said, 'Why do I have to urinate in a cup?' I'm not on drugs. I didn't violate any law. Not on probation, not late for court. So why should I have to urinate in a cup?" Britt asked.
Sherese Barfield, Britt's sister, said they filed numerous complaints with the city of Whiteville. Hal Lowder with the city said they were told to follow up with the city manager, and never did.
Britt filed the federal complaint on Feb. 6, and said he thinks every day about what happened that night.
"I have migraines from where he beat me," Britt said. "Last night, I had a dream he was in here beating me. My roommate prayed for me."
On Friday, Britt's friends and family gathered for a meeting with John Barnett, the founder of True Healing Under God Civil Rights Initiative. Barnett said he has picked up Britt's case, and that he will help organize a march in Whiteville.
"What he's done is he's gotten us together, and that's what we need. We need more unity," Barnett said. "If we break the law, deal with it in a just matter, but beating someone with handcuffs on, we will not tolerate that."
Barfield said they will not give up on the case, and thanked Barnett for his help.
"We're going to do everything we can, whether it's this year, next year, the year after. As you can see, we have not stopped since 2015," she said.
Lowder said the internal affairs investigation was turned over to another agency after Britt's allegations of a possible cover-up. He said the incident is also under investigation by the State Bureau of Investigation.
Britt is due back in court in late May.
Copyright 2017 WECT. All rights reserved.