Boat fire at Bradley Creek Marina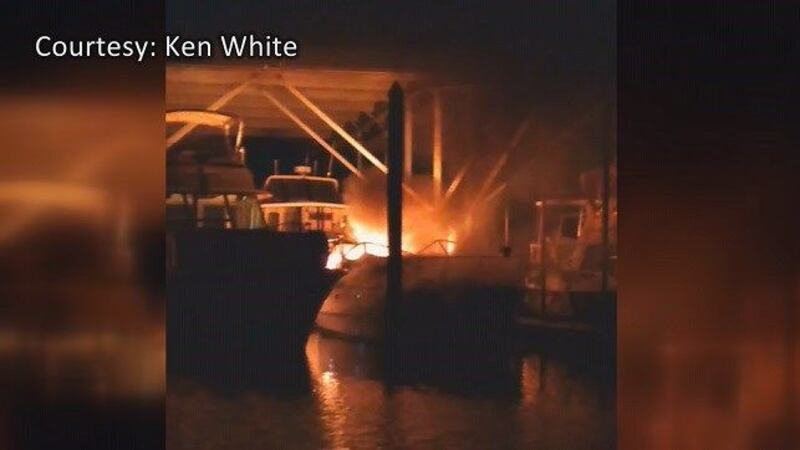 Published: Jan. 8, 2017 at 3:45 AM EST
|
Updated: Jan. 8, 2017 at 1:59 PM EST
WILMINGTON, NC (WECT) - Wilmington Fire Department responded to a call of a boat fully engulfed around 10:06 pm Saturday night at Bradley Creek Marina off Oleander Drive.
Crews were able to quickly extinguished the fire.
There was minor damage to other boats in the marina due to heat. The dock was not damaged by the fire.
The fire was ruled accidental however the cause has not been determined yet.
The boat was a total loss.
There were no injuries were reported.
Copyright 2017 WECT. All Rights Reserved