Improper behavior alleged of Get Out the Vote worker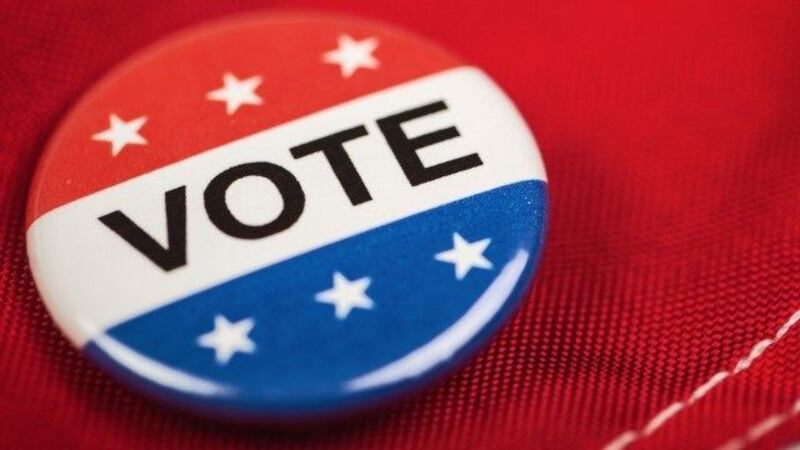 Published: Dec. 21, 2016 at 7:10 PM EST
|
Updated: Dec. 22, 2016 at 11:21 AM EST
BLADEN COUNTY, NC (WECT) - Two different voters issued complaints to the State Board of Elections, concerned about potentially improper behavior by Get Out the Vote workers in Bladen County before the November election.
While stories about suspiciously similar handwriting on dozens of ballots connected to the Bladen County Improvement Association have received most of the media attention thus far, these voter complaints focus on the actions of other players. Specifically, questionable activity by Get out the Vote workers connected to McCrae Dowless.
Dowless successfully ran for Soil and Water Conservation Supervisor in Bladen County. But he is perhaps better known for working with Governor Pat McCrory's campaign to formally protest the results of the election.
Bladen County voter Heather Register says in late September or early October, her son's friend, Caitlyn Croom, came to her home with "a friend named Matthew," asking her family to request absentee ballots.
Croom was a paid Get Out the Vote worker for McCrae Dowless. Register said Croom told her she would get paid $20 for securing a certain number of absentee ballot request forms from voters. Register said she and her family proceeded to fill out request forms through Caitlyn and Matthew, but the requested ballots never arrived.
On Election Day, Register went to vote in person, but was turned away. Poll workers in Bladen County explained that absentee ballots for her and her other family members had already been turned in, despite the fact that Register insisted they never filled out those ballots.
Caitlyn Croom and Matthew Mathis' names also are connected to a complaint filed by another Bladen County voter.
Linda Johnson-Baldwin said she was approached this fall at her home in Garland by a Get Out the Vote worker, who asked her to fill out an absentee ballot request form. He explained that he was being paid to get these forms from voters, and in an effort to help him, she agreed.
Johnson-Baldwin says she proceeded to fill out request forms for herself and her three children. The request form filed with the Bladen County Board of Elections lists Caitlyn Croom and Matthew Mathis as witnesses. A couple of days later, the absentee ballots arrived in the mail for everyone except Johnson-Baldwin's daughter, who was not a registered voter.
Johnson-Baldwin said the Get Out the Vote worker then returned on two separate occasions to see if she'd completed her ballots. She had not, but on his second visit, she said that she filled out all the ballots on the spot. She says he suggested a candidate for one of the races, but Johnson-Baldwin insisted that she would choose who got her vote.
The worker then said he needed to mail them for her. Johnson-Baldwin refused, but allowed him to take her ballots temporarily because "he had to show him to his boss so that he could get paid for having them done." He did not return at the time they'd agreed upon.
A month before the election, Johnson-Baldwin wrote a letter, apparently to the Board of Elections, requesting that the absentee ballots for her and her sons be "disregarded and returned to us, so that we may vote in person and not by 'absentee ballot.'"
The State Board of Elections held a hearing in early December to hear a protest filed by McCrae Dowless about questionable Get Out the Vote activity by the Bladen County Improvement Association.
At that hearing, SBOE Member Joshua Malcolm questioned Dowless at length about the questionable behavior of his own Get Out the Vote workers.
Dowless admitted to hiring Croom, but said he did not hire Mathis. He did, however, recall a meeting with them after the election.
"Ms. Catie and Mr. Mathis, and we was talking, and I believe his words was, 'I'm scared.' I said, 'Well, Mr. Mathis, I didn't hire you.' I said, 'I hired Catie.' I says, 'Now, what you've done on your own and if you've done something wrong, you need to tell the people…tell the investigators."
State Board of Elections investigators have been looking into a variety of complaints that have surfaced about the integrity of the election in Bladen County. The SBOE voted unanimously to hand their findings over to the US Attorney in Raleigh to determine if any criminal activity occurred.
Copyright 2016 WECT. All rights reserved.