WECT anchors offer their tips on preparing for a hurricane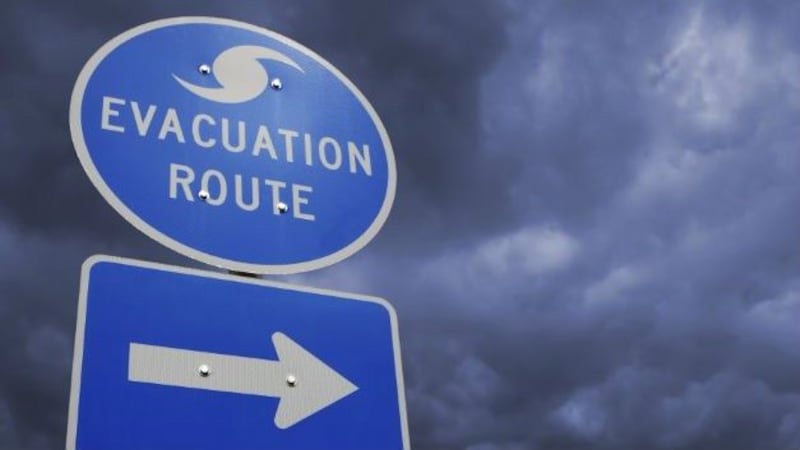 Updated: Oct. 6, 2016 at 9:04 PM EDT
WILMINGTON, NC (WECT) - We wrestle with the possibility of hurricanes each year in this area, but it has been a long time since we've had a significant impact.
With so many new people moving into the Cape Fear region in recent years, there's a good chance some of you don't quite know what to expect. So we asked some of our veteran journalists for their advice on how to prepare for a hurricane.
Frances Weller gave several good tips for those in this area. She's covered Diane, Hugo, Fran, Floyd and Florence.
1. Pray. I've been through enough storms to know that while preparations certainly help, prayer gives me enough comfort to separate from my family during what could be a devastating storm and go to work. In my case now, it's really just Margaret but that's hard for all of us to leave them during an uncertain storm, so I start with prayer.

2. Secure all outdoor furniture. We've been sticklers for this for years.

3. I used to put tape on the windows, but I don't do that anymore. If you have the time, it's not a bad idea.

4. When my parents were alive, I always made sure they had enough of their medications to last for several days. If a prescription is about to run out, you may not be able to get to a pharmacy to get it refilled.

5. If you're leaving your pet or pets at home, as I am, make sure you leave enough food down for at least three days. (This only works for cats)

6. Fill up on gas for our cars, make sure there are fresh batteries for flashlights, and turn off and unplug non essential items.

7. Make sure you have a weather radio. I give that advice to all of my family and friends!

8. Probably my best advice is if you're going to leave home (go out of town, to a friend's etc) leave a key for a neighbor if for some reason they need to get into your house.
Carolina in the Morning anchor Kim Ratcliff was a student at UNC Wilmington during Hurricane Diana.
I didn't have a car but my roommate did so I hitched a ride home to Hubert with her.

During Bertha, Fran, and Floyd I was working and my husband was a vice agent with the New Hanover County Sheriff's Office who had to guard the ABC stores so we both left home not knowing when either of us would make it back to check on the house. We found it very helpful to fill several old Tupperware or margarine containers with water so when the power goes out you can move the ice to the refrigerator to help your food last a little longer and don't go in the refrigerator except when necessary. Also if you fill your bathtub with water you can use that to flush the toilet.

We also make sure each family members has a working flashlight and we place extra flashlights in different rooms.
Finally, WECT Chief Meteorologist Gannon Medwick gave some quick solid advice for being ready for power outages.
Have your devices just live right on their chargers. That way, the second you lose power – if you lose power – you'll start at 100%.
You can also follow the storm's path with the WECT weather app on your charged smart phone. It's a free download in your app store for iPhone and Android.
Copyright 2016 WECT. All rights reserved.