CFCC PR Consultant advised staff how to avoid media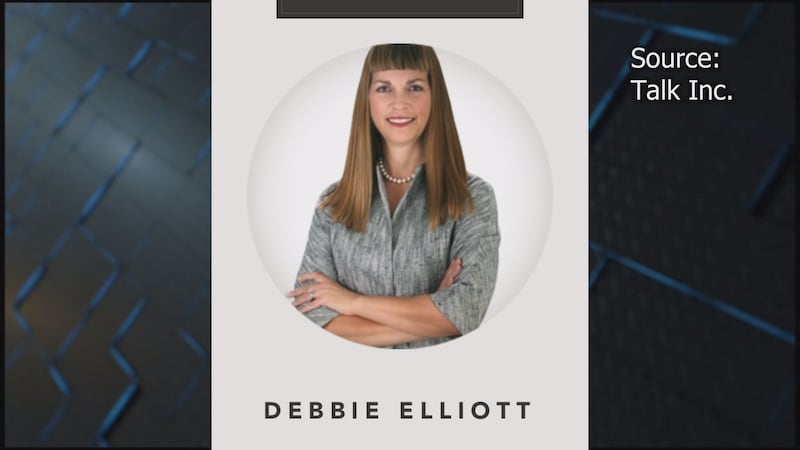 Published: Aug. 15, 2016 at 5:14 PM EDT
|
Updated: Aug. 15, 2016 at 9:09 PM EDT
WILMINGTON, NC (WECT) - We have been reading through hundreds of pages of documents recently filed in the lawsuit between Cape Fear Community College and former CFCC President Dr. Ted Spring. Spring is suing the college for back pay, damages, and reinstatement as President of the college.
Spring resigned in January 2015 after months of media reports about his questionable spending. In the course of a WECT investigation, we uncovered charges on Spring's college-issued credit card ranging from airline upgrades, to alcohol and meals for his wife.  Further investigation revealed Spring was receiving mileage reimbursements to drive a "courtesy car" he got for free from CFCC.
When these television reports began to air, recently filed depositions reveal an outside public relations firm reached out to CFCC to offer crisis management and media strategy services. Debbie Elliott, who owns Talk Inc., testified that she contacted CFCC Foundation Director Margaret Robison to offer her assistance after seeing a story on WECT.
Elliott, who formerly served on the Board of Directors for the CFCC Foundation, ultimately won a $7,500 contract with CFCC, without the knowledge or approval of CFCC's Board of Trustees. According to her deposition, she cautioned Spring, Robison, and former CFCC Media Relations Director David Hardin not to publicize their new partnership.
"Sometimes when [a publicly funded agency] hire[s] a PR consultant, there can be some pushback, that it's not the appropriate use of taxpayer funds," Elliott testified. "Now that is advice I have given countless times to my clients."
Specifically, Elliott advised senior college staff to use their personal email accounts rather than their CFCC email accounts to avoid media scrutiny via the Public Records Act.
"This is a very common practice between my firm and organizations that are funded by city or state or federal. Because when you are dealing with issues of controversy that have directly to do with how the media is treating them, those types of communications are subject to the open law, and I did not feel it was prudent to have strategies accessible to the media," Elliott explained.
So essentially, your tax money was spent to coach publicly paid officials on how to hide their communication from you and better deflect media scrutiny. The attorney defending the CFCC Board of Trustees in Spring's lawsuit asked Elliott during the deposition how PR coaching would change the facts of what we uncovered in our reporting.
"Let me ask you this. As a PR professional, how do you put a positive spin on a college president who makes over $200,000 a year, but he's getting mileage for a mile or mile-and-a-half round trips that he's routinely taking in a car that's free to him?"
Elliott informed the attorney that she didn't like his line of questioning, and said that's not what she was hired to do. Elliott says she was hired to help convince county commissioners to approve funding for a $40+ million AETC building.
While she did help CFCC make its pitch to commissioners, correspondence which has now become public record shows spending and mileage reimbursement issues were indeed a topic of discussion and coaching from Elliott.
She specifically advised college staff not to refer to Spring's courtesy car as "Dr. Spring's car" but instead as "the Enterprise vehicle." Elliott also drafted a statement for the media about the car, which was later attributed to the college's Chief Financial Officer, Camellia Rice, instead of Elliott.
Later, when an investigator from the State Auditor's office arrived on campus, Elliott directed the CFCC public relations team how to phrase their comments to the media about the investigation.
Elliott advised them, "It's not about Dr. Spring. [The auditors] don't tell you what they are looking for. You're telling them it's not about Dr. Spring."
During the deposition, Elliott admitted she did not know why the auditors were actually on campus, or what they were looking for, and that it could have indeed been about Spring.
As part of her contract with the college, Elliott directed a half day media training workshop for some senior staff members at CFCC. The training included a 27 page packet that was made public as part of the ongoing court proceedings.
One page entitled "Understanding the Media" states, "Not all media inquiries and interviews are good opportunities. Be selective…. There is an element of risk to all interviews."
This advice may be why Spring only granted WECT one brief interview in the months we covered his spending at CFCC. That interview request was initially declined like all the others, and Spring only reluctantly agreed after we told his media team we would literally chase him down if necessary if he still refused to voluntarily talk with us about the way he was spending public money.
"Interviews are NOT about answering questions. They are about delivering key messages," Elliott's media packet continues. "Keep your list of key message points short because the fewer points you have to make, the more control you have over the final media story and the more likely the story will reflect what you want to communicate."
Other pages are titled "How to Get and Keep Control of the Interview" and "What to do When a Reporter Calls?" CFCC staff were advised not to give reporters their cell phone numbers so they wouldn't be caught off guard by a reporter's call, but if that did happen tp, "Inform the reporter that you are on another call or in a meeting, but that you will be happy to grant the interview before the deadline."
Elliott advised staff to always route reporter calls through the Communications Department, "training" reporters how to direct their requests.
"It is important that all of these inquiries be fielded by communications so they can ensure all spokespeople are providing a consistent message. Reporters often try to work one source against another to see if they will receive contradictory information that could put the company in a bad light," the packet says.
While Elliott told CFCC staff to be selective about doing interviews, she also told them to "avoid the 'no-comment' comment" because it would make them look guilty. "We're not granting interviews" is listed as an alternative way to decline media inquiries.
She also reminded them that "everything leaks. Memos and emails must be used sparingly and with care. Never put into writing anything you would not want to see on the front page."
When reached for comment Monday on her involvement with CFCC, and the questions raised by her deposition and now public media packet, Elliott declined to comment.
"My involvement was so very limited I really don't have anything to add, but I appreciate the request," Elliott said.
Copyright 2016 WECT. All rights reserved.