Architect conference cancellation due to HB2 to cost Wilmington nearly $1 million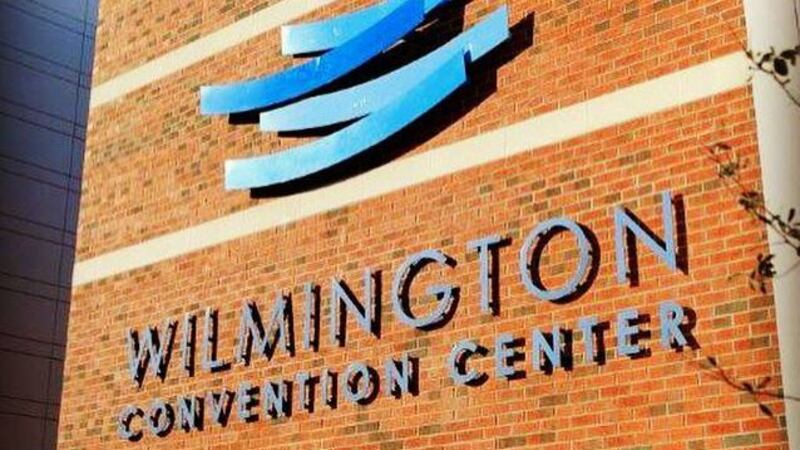 Published: Apr. 26, 2016 at 9:07 PM EDT
|
Updated: May. 1, 2016 at 4:35 AM EDT
WILMINGTON, NC (WECT) - Wilmington officials say the cancellation of an architect business conference due to HB2 will cost the city nearly $1 million.
The American Institute of Architects (AIA) announced Monday it will nix its three-day conference scheduled for later this fall at the Wilmington Convention Center. AIA officials cited the passage of HB2 as the reason for the cancellation.
Susan Eaton, the general manager of the convention center, said AIA pulling out will result in $45,000 of lost revenue.
Kim Huffham, president of the Wilmington and Beaches Convention and Visitors Bureau, said the cancellation will result in an additional loss of $950,000 for Wilmington.
When asked how she came up with that number, Huffham explained that they use a software program to track the impact of a convention based on several factors, such as the number of attendees, days spent here, amount of hotel rooms, and expected spending.
The AIA event had about 500 people from NC, SC, and GA coming for three nights.
"For the area, it's a piece of business that we are losing, so that's never good news, but it's a potential that we could find something to fit in the hole," explained John Sneed, the vice president of sales and services for the Convention and Visitors Bureau.
He said the loss could affect the economy.
"It does support our tourism industry here," Sneed said. "The more events we have in, of course, the more people the hotels can employ."
Huffham said that the city is negotiating with AIA to possibly host the group's 2017 state convention in Wilmington. She said that convention doesn't have as many attendees, estimated to be around 350.
Sneed explained the 2017 state convention would help offset the loss. He said they estimated it will bring in around $650,000.
He does not expect that event to be cancelled because it is a state convention as opposed to a regional one.
Huffham explained the impact of a conference cancelling would be the same regardless of the reason. She said the loss does not change if a company cancels because of a hurricane warning or because of House Bill Two.
Sneed said the bureau is not taking a side on House Bill Two. He said their job is to focus on tourism.
"We are open for all visitors, we welcome everyone," Huffham said about talking to potential visitors about the current situation. "We tell them we are a Tourism Development Authority, and we don't make public policy."
Copyright 2016 WECT. All rights reserved.