New tutoring program provides strength in numbers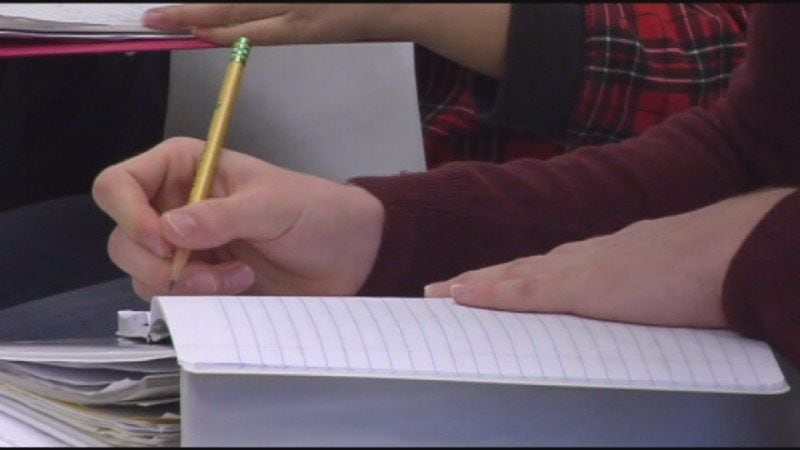 Published: Apr. 26, 2016 at 5:08 AM EDT
|
Updated: Apr. 30, 2016 at 5:08 AM EDT
WILMINGTON, NC (WECT) - Strength in Numbers is a new tutoring group that offers one-on-one and group tutoring.
The purpose is to help high school students with their math homework.
"They have stresses, they have needs in their math classes right now, and there are thousands of kids that have those needs," said Mark Anderson, the founder of and tutor for Strength in Numbers.
Their mission is to help teenagers come away with "number sense."
Anderson said Strength in Numbers tutors' long-term goal is to connect with kids and teach them about money.
"So really the two senses of money: school math and real-world math, as well," Anderson explained.
He said he hopes the tutoring sessions will help prepare the students for a better future.
"Strength in Numbers is the answer to a lot of these educational and political leaders saying we need a grassroots solution to help kids in high school, and this is it," Anderson said.
Anderson said they are willing to come wherever is most comfortable for the student. One parent explained her child struggles with math, but she comes out of tutoring with a smile on her face.
He said he hopes to eventually have a set location where people can come to learn and grow.
Anderson explained the program is not limited to high school students.
"If there is a high school graduate that needs help with a GED program or math class for some other course, then by all means call us."
Strength in Numbers also offers training for tutors, teachers, and parents.
Copyright 2016 WECT. All rights reserved.