A closer look at Sutton Plant's clean energy transformation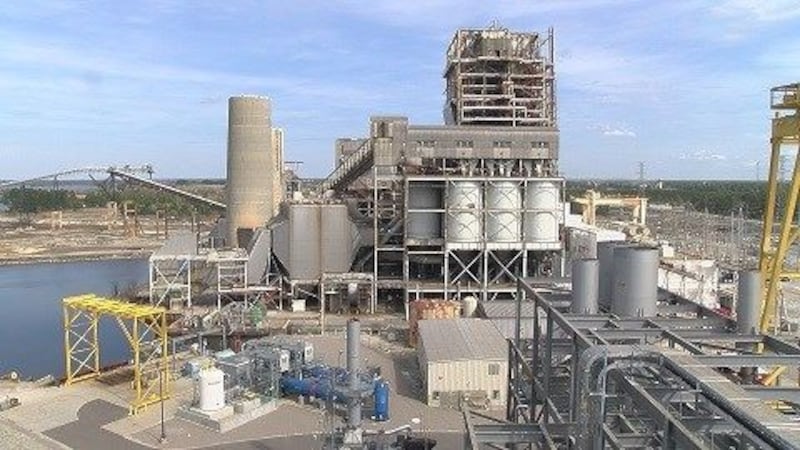 Published: Mar. 24, 2016 at 9:20 PM EDT
|
Updated: Apr. 8, 2016 at 9:04 AM EDT
NEW HANOVER COUNTY, NC (WECT) - It's not as easy to see the iconic red and white striped stacks at the Sutton Power Plant anymore. Crews have started tearing down those columns and soon they will implode the entire facility.
There is so much history and baggage that goes with this old coal powered plant, but most of it is negative.
As that facility goes away, however, Duke Energy says their new plant gives way for a cleaner more positive future.
"I stand here to today and look over there and it's a little sentimental," said Tom Hanes, operations manager at the Sutton Power Plant.
Since its 2013 decommissioning, the old coal-fired plant is slowly being torn down.
Contractors were strapped to scaffolding Thursday, tearing down piping and preparing for the coming implosion.
The coal plant will be gone soon, but what it has left behind after decades of use is sticking around.
Duke Energy began the process of removing all seven million tons of coal ash last fall, after ash spilled into the Dan River and contaminated drinking water.
The ash will now either be buried in a lined pit on site or relocated.
"I'll be the first to tell you not having to deal with the coal ash anymore [has] made a world of difference with how we go about our daily business over here," Hanes stated.
Hanes is now the operations manager at the new plant, and just as the old facility goes away, he announced big plans coming for the future.
"We will be breaking ground in this area, as you can see, for two new fast start black start combustion turbines that are approximately 45 megawatts a piece," he explained, showing an empty field in front of the power plant.
Hanes said the new turbines will make enough energy to power about 90,000 more homes.
"We're transforming the company, going to clean reliable energy," Hanes said.
Copyright 2016 WECT. All rights reserved.