Proposed closure of Cobia fishing season has many concerned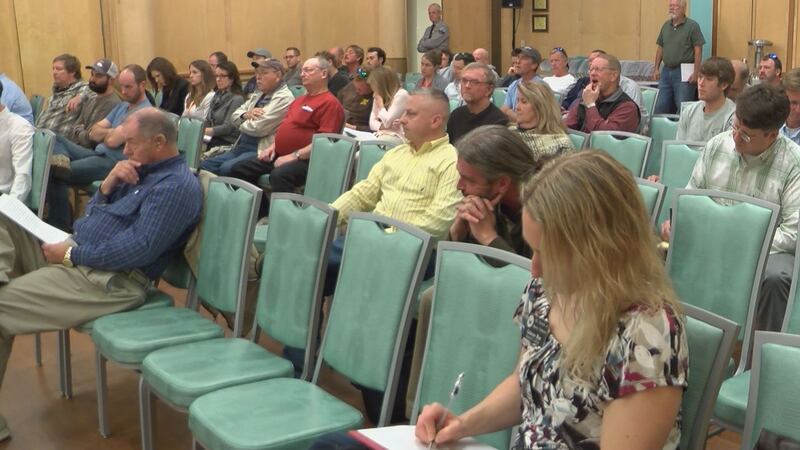 Published: Feb. 18, 2016 at 4:19 AM EST
|
Updated: Feb. 22, 2016 at 4:23 AM EST
WILMINGTON, NC (WECT) - Fisherman packed into the Blockade Runner on Wednesday night to voice their concerns and frustrations about the possibility of closing the recreational Cobia fishing season in June.
Louis Daniel, the director of the Division of Marine Fisheries, said the South Atlantic Fishery Management Council is responsible for managing Cobia from the Florida Keys up through New York.
The Fishery Management Plan for Cobia sets an allowable recreational catch limit and if that limit is exceeded, then the council has to shorten the season to keep the harvest rates below the catch limit. Daniel said that is a federal law that they have to follow.
"We don't really have a choice in whether or not there is a closure," said Daniel. "Their only option would be to go against the federal regulation."
The federal proposal is to close the season on June 15. The National Marine Fisheries Service, however, is waiting to see if North Carolina drops the Cobia bag limit from two fish to one fish.
If the North Carolina Division of Marine Fisheries votes to drop the bag limit, Daniel is hopeful the National Marine Fisheries Service will do some more calculations and be able to extend the season a little longer.
"Extending the season a little longer would give the for-hire and the charter boat captains additional trips that they otherwise would not get," said Daniel. "It's a tough issue and it has significant impact."
"I have hundreds, and hundreds of clients that booked me for 18 years now to go Cobia fishing. We catch Cobias until mid-October. So, it would devastate my economy and my family. It would cost me forty percent of my income, absolutely," said Aaron Kelly, a charter fisherman who drove hours to go to Wednesday's meeting.
When asked what he thought about reducing the bag limit if it meant a longer season, Kelly said, "Sure, something I guess is better than nothing."
During the meeting, one charter fisherman asked if increasing the minimum size allowance for Cobia could keep the season open a little longer.
The NCDMF said they would look into it.
Copyright 2016 WECT. All rights reserved.