Port of Wilmington employee hurt during accident, OSHA investigating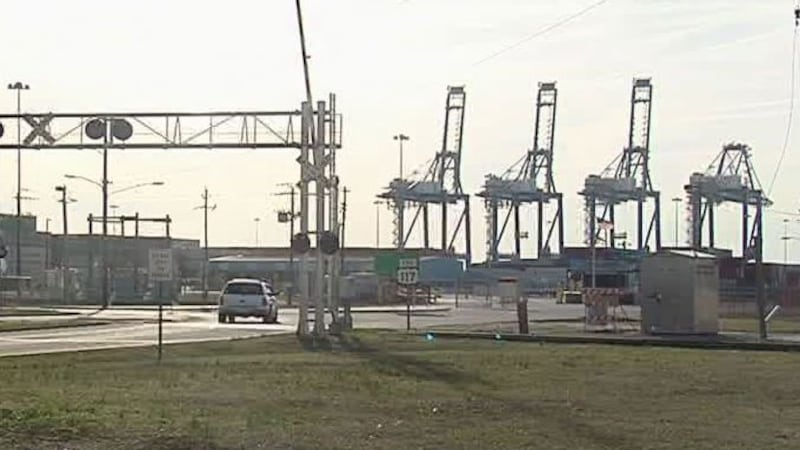 Published: Feb. 3, 2016 at 5:26 PM EST
|
Updated: Feb. 7, 2016 at 5:26 PM EST
WILMINGTON, NC (WECT) - Officials are investigating after an employee at the Port of Wilmington was injured during an accident last month.
According to Neal O'Briant, spokesperson for the North Carolina Department of Labor, the accident occurred on Jan. 25. Preliminary information by the Occupational Safety and Health Administration revealed employees were using a lift to replace light fixtures in a building called "the container shed."
While removing one of the old lights, the victim was somehow pinned between the guardrail of the lift basket and the light fixture.
A spotter on the ground overrode the device and used the controls on the ground to bring him down.
EMS officials were called to the scene to treat the victim. Their condition is not known at this time.
Cliff Pyron, spokesperson for the Port of Wilmington, released the following statement regarding the incident:
The North Carolina Department of Labor is conducting an investigation of a workplace incident that occurred at the Port of Wilmington on January 25, resulting in an injury to one of our employees. As is standard procedure, Authority employees have met with representatives from the NCDOL to answer questions and provide information pertaining to the incident. The safety of our employees is our chief concern and we will continue to work closely with the NCDOL regarding this issue.
Copyright 2016 WECT. All rights reserved.