Extra payments for Eugenics victims included in compromise budget deal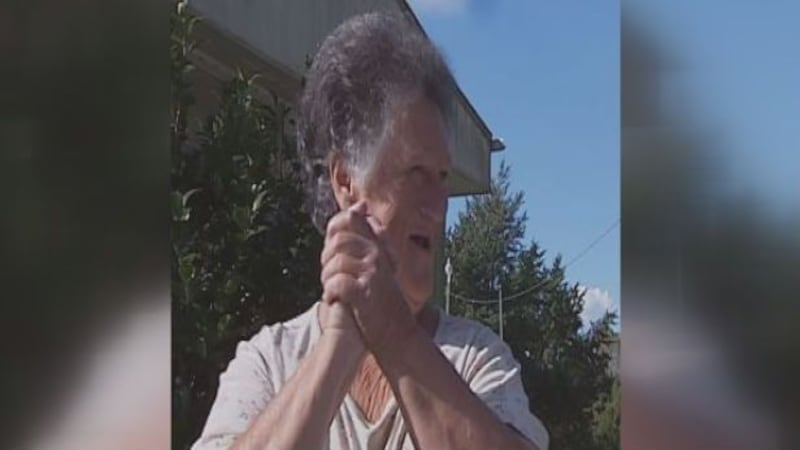 Published: Sep. 15, 2015 at 4:29 AM EDT
|
Updated: Sep. 15, 2015 at 12:06 PM EDT
RALEIGH, NC (WECT) - Victims of the state-ordered sterilization program in North Carolina will receive an extra payment for the pain and suffering they experienced, if state lawmakers can pass a compromise budget plan announced Monday. The state Senate has put the budget plan on the calendar for Tuesday afternoon.
The proposed $21.7 billion plan changes the process for compensating victims confirmed by the North Carolina Industrial Commission. The original plan was to split the compensation into two payments. More than 220 victims received payments of $20,000 each on October 1, 2014. The second payment from a $10 million fund was to be issued once denied claimants had exhausted all appeals.
The deal agreed on by members of a conference committee instead splits the remaining funds into two payments. Victims will receive a second payment of $15,000 on November 1, 2015. The final payment will be calculated by taking the remaining funds and dividing by the number of victims once all appeals are decided. Those payments will be sent to the victims 90 days after a decision is made on the last appeal.
"They should have already paid the victims," said Elnora Mills of Brunswick County, one of the people confirmed by the state as having been sterilized by order of the N.C. Eugenics Board. "It bothers me. I will never forgive the state for what they did to me. My heart goes out to all of the other victims."
The Eugenics Program in North Carolina ran from 1929 to 1974, when the state ordered mandatory sterilization of thousands of individuals, many considered feeble-minded or mentally retarded by the Eugenics Board. Estimated say more than 7,600 people were forcibly sterilized before the program ended.
In a letter accompanying the first compensation check sent in 2014, Gov. Pat McCrory wrote, "This payment cannot compensate for the suffering you have endured as a result of the North Carolina Eugenics Board Program, but I hope you find some solace that this payment acknowledges that the actions of the eugenics board were wrong."
The budget deal also includes $30 million in each of the two years for the Film and Entertainment Grant Fund, used to entice productions to shoot in North Carolina. It also keeps the Historic Preservation Tax Credit, which offers incentives for rehabilitating historic buildings.
To see the proposed budget deal click here: http://bit.ly/1Y64ItX
In a news release sent out Monday afternoon, the leaguers of both chambers of the General Assembly called it a budget plan that is "fiscally smart, sustainable and saves for the future."
"Throughout this process, the House has remained firm on its priorities to reward our teachers and State personnel, preserve Driver Education, continue to employ valuable Teaching Assistants, find innovative ways to improve our education standards and to invest in North Carolina to strengthen our future. We can never afford to stop looking for ways to improve our State," House Speaker Tim Moore said in the email release. "I am pleased that we have produced a responsible budget agreement that invests in North Carolina's present and future, while it also puts more money back into taxpayers' wallets. I commend the Budget Chairs and Conferees of both the House and Senate for their tireless efforts."
According to the Republican leadership's news release, the budget compromise includes the following:
In Salaries and Benefits –
•    Allocates $313 million in the first year alone for compensation increases to state employees, including a $750 bonus for all teachers and state workers. 
•    Offers experienced-based step increases to teachers, assistant principals, principals, State Highway Patrol troopers, clerks and magistrates.
•    Sets aside funding for pay raises to community college employees. 
•    Allocates funds for a 3 percent market-based salary increase for all sworn members of the State Highway Patrol and raises starting salaries from $35,000 to $36,050 per year.
•    Funds Gov. McCrory's recommendation to invest more than $38 million over two years to boost salaries for correctional officers. 
•    Funds Gov. McCrory's plan to provide additional targeted, market-based pay raises to attract and retain highly effective workers.
In Education  –
•    Increases funding for public education by more than $530 million in the first year alone.   
•    Reduces class size in first grade to a 1:16 teacher-student ratio in the second year – a step research has repeatedly shown is key to academic success.
•    Enhances textbook and digital learning resources funding to ensure that students across the state receive the tools they need to succeed. 
•    Expands the Read to Achieve summer reading camps in to first and second grades.
•    Increases support for the opportunity scholarship program by $14 million over two years to award more need-based scholarships to children from working families.
•    Provides for comprehensive data collection and study of driver education to improve the program and help ensure better student outcomes.
•    Fully funds teacher assistant positions at the 2014-2015 level and includes language to protect those jobs.
•    Allocates funding to the School Connectivity Initiative to bring better broadband and WiFi access to all North Carolina schools.
In Taxes and Economic Development –
•    Cuts the personal income tax rate to 5.499 percent beginning in 2017.
•    Increases the zero percent tax bracket in 2016 – ensuring taxpayers married filing jointly pay no state personal income tax on their first $15,500 of income.
•    Encourages job creation and private investment in North Carolina by moving to calculate corporate income tax on the basis of a single sales factor over the next three years.
•    Provides new local tax revenue to support education and economic development in counties with insufficient local sales tax dollars. The additional local revenue must be used to support public schools, community colleges or economic development in those counties.
•    Maintains the existing system for allocation of local sales tax revenue, where 75 percent is allocated based on the county where a sale takes place and 25 percent is based on population – ensuring no local government will lose revenue under the changes.
Elsewhere – 
•    Provides $225 million over two years to begin the process of restructuring and reforming the state's chronically troubled Medicaid program.
•    Increases funding for essential court system needs – like interpreters, expert witnesses and juror fees – and operations at the Administrative Office of the Courts.
•    Lays the groundwork to give voters the opportunity to pass a $2 billion bond referendum to support improvements across state government.
•    Adjusts fees at the Division of Motor Vehicles for the first time in more than a decade to support additional transportation needs. The change in fees will be more than offset by the major tax cuts also found in the budget.
•    Adopts the governor's proposal to create the Department of Information Technology, which is expected to save $30 million over the biennium by reducing duplicative spending and increasing consolidation.
•    Implements the governor's recommendation to establish a more efficient state Department of Military and Veterans Affairs and provides close to $1.7 million to support military installations
Not all of the reaction to the plan was positive. Senate Democratic Leader Dan Blue (D-Wake) accused GOP leaders of keeping the budget details behind closed doors.
"This process has been an absolute disgrace to the taxpayers of this state" Sen. Blue said in an email statement. "Legislators and the public alike will have less than 24 hours to read and digest a final budget that is expected to be well over 500 pages, and will drastically affect the livelihood of the state over the coming two years. With all negotiations taking place behind closed doors, one has to wonder what the budget writers are hoping to hide from the public. Even without addressing the wrong priorities put forward in this budget, the process itself has been a sham since day one, and the people of this state deserve better."
State Democratic leaders panned the plan as well.
"For most families, the reality is that thanks to Governor McCrory and the politicians in Raleigh, taxes are going up, incomes are stagnate, and other states are recruiting our best teachers away from North Carolina," said an email statement from NC Democratic Party Chair Patsy Keever. "Giant corporations and special interests are getting all the breaks while our families pick up the tab. This afternoon's budget announcement promised more of the same broken priorities: new and higher taxes for families and less flexibility for our schools. Too many middle class families in North Carolina aren't feeling an economic comeback – and the sad fact is that the politicians in Raleigh just aren't on their side."
The budget compromise also restores the deduction for medical expenses starting in 2015. House Majority Leader Mike Hager (R-Rutherford) singled out Rep. Rick Catlin (R-New Hanover) for his work in trying to get the restoration to happen.
"I applaud Rep. Catlin's efforts on ensuring that all medical expenses can be deducted," Rep. Mike Hager said in an email news release. "This has been a two year effort of Rep. Catlin's and an important issue for our Republican caucus. Thank you, Rep. Catlin for being the champion on this important issue!"
Copyright 2015 WECT. All rights reserved.