VA Officials: No timeline for fixing water issues at VA Clinic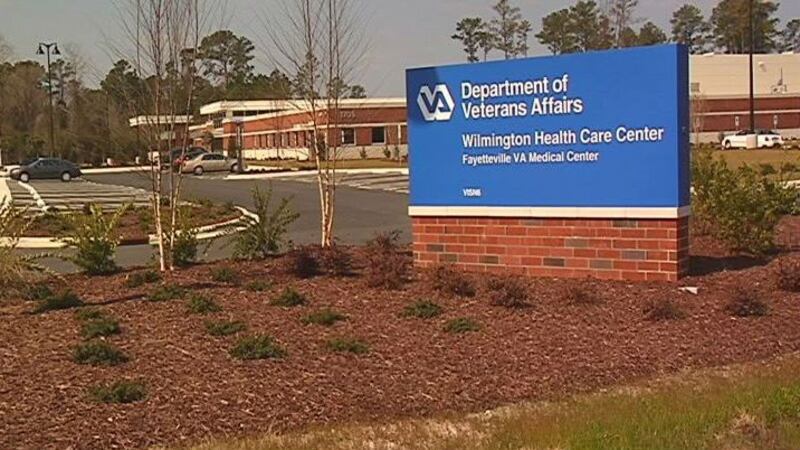 Published: Jun. 8, 2015 at 3:31 PM EDT
|
Updated: Jun. 12, 2015 at 3:31 PM EDT
NEW HANOVER COUNTY, NC (WECT) - Nearly three months after the authorities issued a do not consume notice for the water at the Wilmington VA Clinic, the Veterans' Affairs Administration still has no timeline on when the water problems will be fixed so the order can be lifted.
Until the water is usable, patients in the GI, Urology and Dental departments are still having their appointments canceled. In some cases, veterans are having appointments rescheduled for a later date when the VA hopea the facility will be operational again. In other cases, patients are being referred to the VA clinic in Fayetteville as an alternative.
The Cape Fear Public Utility Authority ordered the clinic to stop consuming the water on March 23. This came after workers at the facility reported that the water had a bluish tint, and it tested positive for heavy metal contamination.
The CFPUA quickly identified the source of contamination as an internal issue, not a problem with the water supply. In the months that have passed since, the building owner, Summit Smith HealthCare Services has examined water heaters, electrical concerns and replaced sections of copper pipe in an effort to pinpoint the problem.
The water problems persist. Most recently, Summit Smith has identified an incompatibility between the galvanized plumbing connectors and copper pipe. According to a press release from the VA, this "is believed to have produced a chemical reaction which is now thought to be the source of the water contamination."
Still, a VA spokesman said they "don't have a timeline" on when the water issues will be fixed. Once they're resolved, Summit Smith will have to submit water test results for three consecutive weeks that show metal contaminants are below action levels before the do not consume notice will be lifted.
When pressed on the inconvenience this extended closure was causing for veterans who have had their appointments canceled multiple times, a VA spokesman said that they were at the mercy of Summit Smith to fix the problem.
We asked if they could withhold rent payments from the Wisconsin-based company, considering multiple departments were unusable because of the plumbing issues. The VA says that is being considered.
Congressman Walter Jones' office is aware of the problems at the Wilmington VA Clinic. We are expecting a call back from them Monday afternoon about what can be done to hasten the repair process.
Copyright 2015 WECT. All rights reserved.