Massive fire rips through Kinston recycling plant
Published: Apr. 23, 2015 at 4:05 PM EDT
|
Updated: Apr. 27, 2015 at 4:05 PM EDT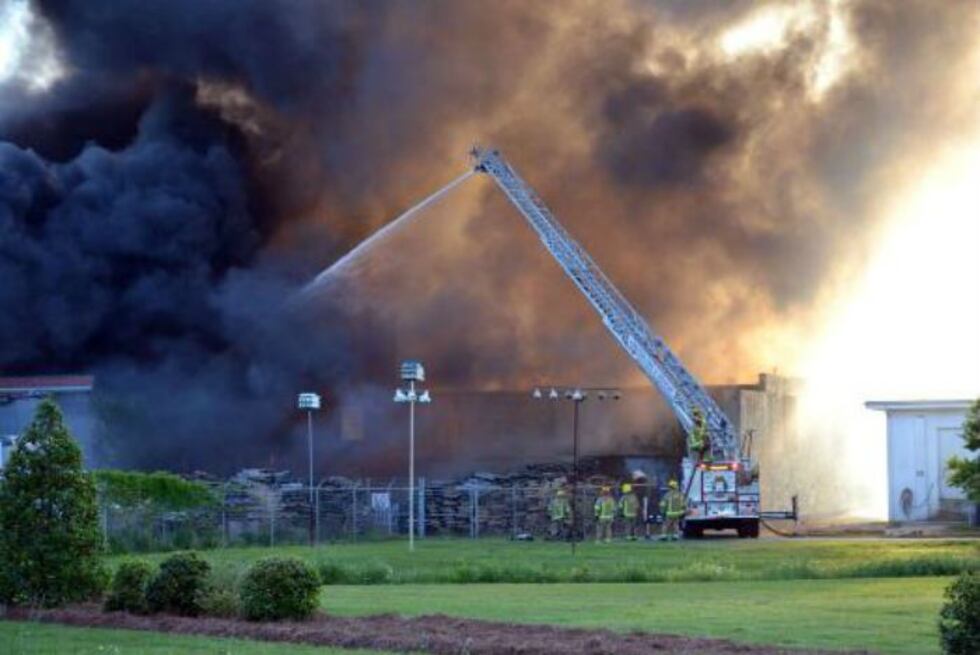 KINSTON, NC (WECT) - Investigators are trying to determine the cause of a massive blaze that destroyed a recycling plant in Kinston Thursday morning.
Around 7:30 a.m., smoke and flames were reported to have been shooting through JL Industrial Recycling.
Officials say the roof of the building collapsed shortly after emergency crews arrived on scene.
Firefighters managed to keep the massive flames from spreading to a nearby building that houses a HVAC business, as well as a security firm.
It took hours for firefighters to bring the blaze under control. Crews will remain at the site throughout the day monitoring any hot spots that might pop up.
Officials say the building is a total loss.
No one was in the facility when the fire erupted and no injuries have been reported.

Copyright 2015 WECT. All rights reserved. WITN contributed to this report.