Feathers, Fur, and Friends expo to benefit Cape Fear Parrot Sanctuary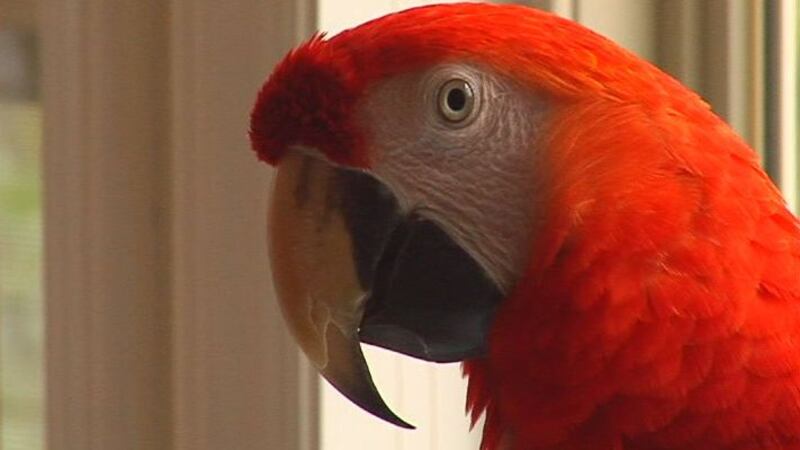 Published: Mar. 17, 2015 at 10:28 AM EDT
|
Updated: Mar. 21, 2015 at 10:28 AM EDT
WILMINGTON, NC (WECT) - The Cape Fear Parrot Sanctuary has come a long way in the year since the first Feathers, Fur, and Friends expo in 2014. They've added 12 aviaries and nearly 60 parrots to their care.
"We would rehome birds over and over again and we thought there has to be a better way to do this," President of the Cape Fear Parrot Sanctuary Ces Erdman said. "At the sanctuary they get to live out there permanently, and they can fly. They get to feel wind...and it's a healthier environment."
While many people buy parrots as pets, they often don't realize the responsibilities that come with their care.
"They talk and they're very pretty, but they are a lot of work. I think people have good intentions when they get them and then they realize they probably made a mistake," Erdman said.
Many of the bird outlive their owners, creating a unique problem for these pets as some of them reach nearly 80 years old.
"Many people will their birds to us," Erdman said. "We have a lot of elderly people who are just planning ahead."
The costs of giving these birds a new home though add up.
"We pay $450 a month in rent; the average aviary is about $2500 dollars; the food is about $200 a month and all kinds of stuff that always needs to be done," Erdman said.
The 501(c)(3) non-profit lives on donations from people in the community. They hope to not only raise donations this weekend at the Feathers, Fur, and Friends expo, but also awareness about what it takes to care for a parrot as a pet.
The sanctuary is not open to the public except through appointment or during an open house, but there will be an opportunity Saturday to check out some of the birds cared for by the organization.
The expo runs from 11 a.m. to 4 p.m. on Saturday at the Elks Lodge off Oleander Drive in Wilmington. Officials want to remind the public that while this event is free and a great chance to find a new pet, you may not bring a pet of your own to the expo.
Copyright 2015 WECT. All rights reserved.