Congressman Rouzer stepping up for local beaches
Published: Feb. 20, 2015 at 9:58 PM EST
|
Updated: Feb. 24, 2015 at 9:58 PM EST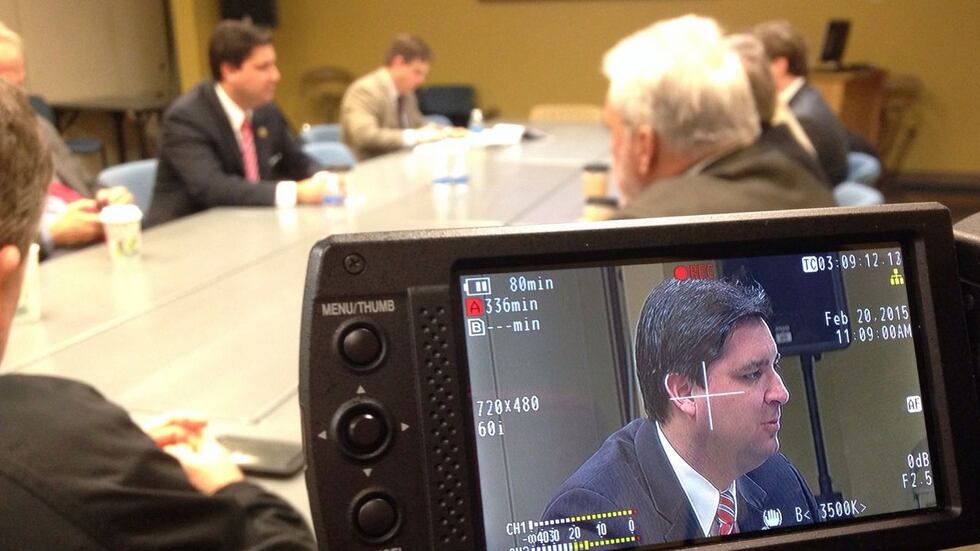 WRIGHTSVILLE BEACH, NC (WECT) - While our recent February weather hasn't been ideal for beach going, it won't be long before it's warm again. So, beach town leaders want to make sure their number one asset is taken care of.
Representatives from our local beaches, as well as, county, state and federal leaders met at the Blockade Runner in Wrightsville Beach Friday to discuss coastal issues.
Congressman David Rouzer told the group he understands funding for beach nourishment and inlet dredging are a top priority. He asked all beach leaders to list their top three concerns. 

One of the main concerns with Wrightsville Beach is the federal funding budget - Section 902 B - which was set up in 1986 and was designed to fund their beach nourishment needs through 2036. However, that budget was underestimated and funding is now running low.
With beach nourishment cycles running roughly every four years, Wrightsville Beach's Section 902 B only has enough funding left for about two more cycles. Now, leaders are asking Rouzer to help lift the cap on the federal budget. 

"I've talk to the chairman of the Transportation and Infrastructure about it (Section 902 B), and he is committed to working with me to help lift the cap and help get the necessary funding to take care of Wrightsville Beach," said Rouzer. 

Rouzer said they are hoping to makes those changes with the Water Resources Development Act in 2016. 

Copyright 2015 WECT. All rights reserved.