Wilmington artist's paintings to appear in 'Secrets and Lies'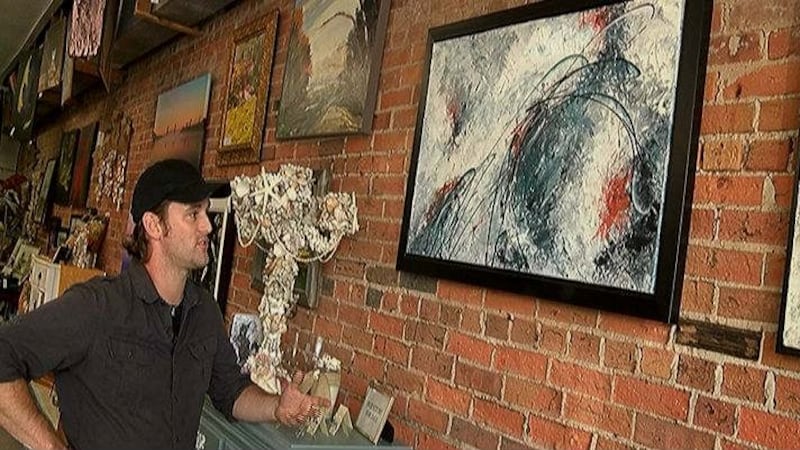 Published: Oct. 30, 2014 at 10:26 PM EDT
|
Updated: Nov. 3, 2014 at 11:26 PM EST
WILMINGTON, NC (WECT) - Locally filmed drama
Secrets and Lies
will feature artwork from local abstract impressionist Bradley Carter.
The owners of Every Good Thing Gallery said representatives from the show stopped by the gallery several times before asking to rent four of Carter's paintings.
Carter said you'll probably be able to see the paintings in Andrea Cornell's bedroom, a detective on the show played by actress Juliette Lewis.
Gallery owners said representatives from the show arranged to pick up the paintings Friday.
Carter is grateful production studios continue to support Wilmington businesses from all professional fields.
"As an artist, it's just an added layer of what the movie productions bring to the county. You have the certain level of the immediate business with it, but there are all these other ripple effects of the art galleries or the coffee shops," Carter said. "It's just very important for the livelihood of the artists and the shops in the town to have these movie studios here and use us as part of their productions."
Copyright 2014 WECT. All rights reserved.