Duke Energy Progress crews working around the clock to restore power
Published: Feb. 13, 2014 at 1:16 PM EST
|
Updated: Feb. 17, 2014 at 11:57 AM EST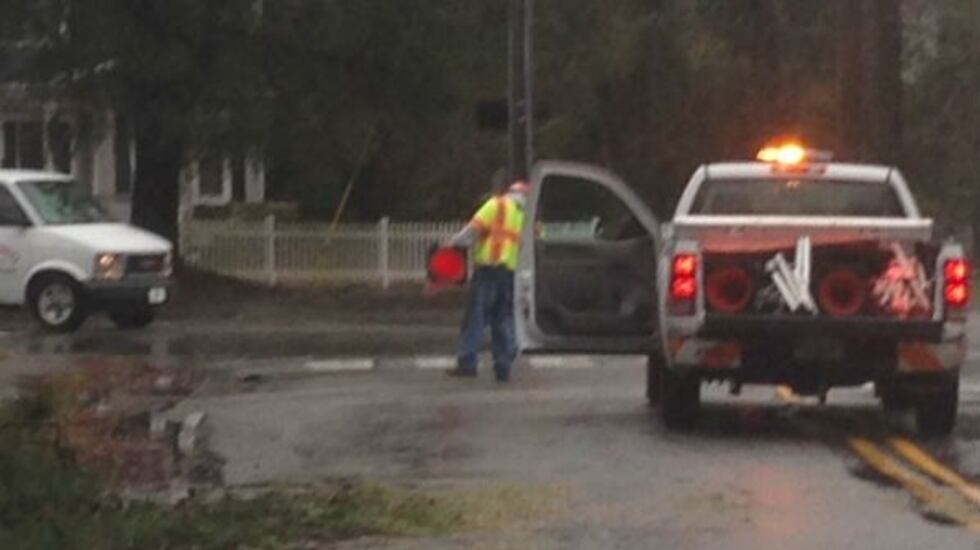 SOUTHEASTERN, NC (WECT) - Duke Energy Progress crews have been working overnight despite the difficulties of freezing conditions.

Nearly 3,400 field employees have been working in the Carolinas on the power issue, and 500 more were brought in from the Midwest and Florida to help.
As of 4:30 a.m. Thursday, 25,000 people in New Hanover County are without power. 3,390 customers in Brunswick County, 3,254 customers in Pender County, 11,524 customers in Columbus County, and 3,382 customers in Bladen County are all without power.
Duke Energy Progress crews will continue accessing the damage Thursday. They will be figuring out repairs that need to be done and will work hard to restore power.
Officials say it was very preliminary to say power could be out through the weekend, but they still say be prepared for multi-day outages.
If a customer sees a downed line or a limb in contact with a power line, contact Duke Energy. Do not go near sagging power lines and only call 911 for emergencies.
Steven Still, the senior Emergency Management Specialist for New Hanover County, says they'll be focusing on assisted living facilities Thursday. Officials couldn't get to them last night due to dangerous conditions. If power this morning is still out, they will be transferred to shelters.
Department of Transportation, law enforcement and EMS were out overnight and this morning making sure roads are clear of power lines and tree branches.
Please watch out for hanging limbs. A lot of wind and ice wore down trees, so county officials expect more falling limbs.
Copyright 2014 WECT. All rights reserved.