DA: Fatal shooting of suspect justified, suspect did not have weapon
Published: Sep. 1, 2014 at 10:22 PM EDT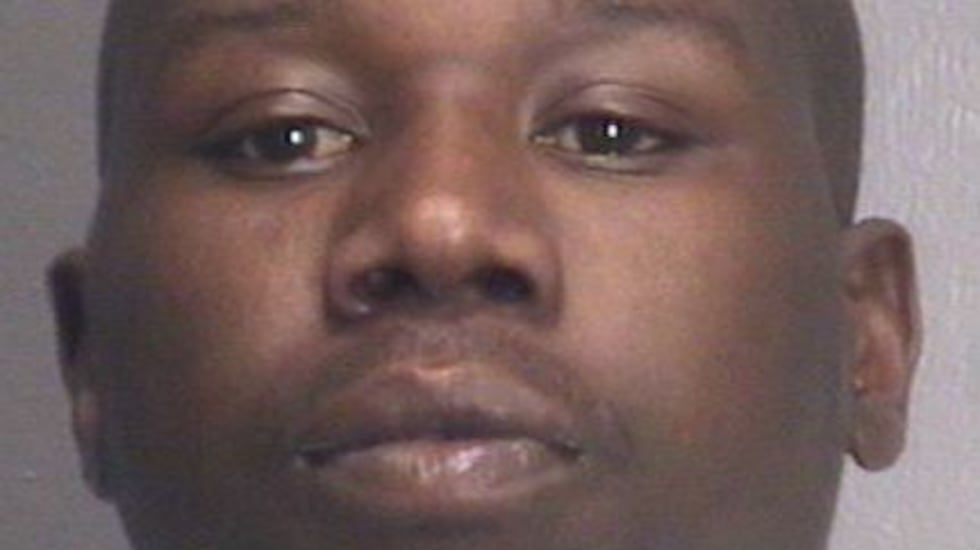 NEW HANOVER COUNTY, NC (WECT) – Detectives released more details Friday morning into a fatal deputy shooting.
According to District Attorney Ben David, no charges will be filed against the officers involved in the shooting death of Brandon Smith. Tom Old with the District Attorney's Office said Smith was ultimately found unarmed during the time of the shooting.
Smith was shot and killed by law enforcement around 4 p.m. October 13. Officials say Smith was responsible for shooting a detective a few days prior in the Creekwood community.

According to Old, a deputy with NHCSO and an officer with WPD were on patrol in Creekwood when they saw a suspicious vehicle with out-of-state plates. They saw it again and pulled it over on Emory Street.
The two people inside the vehicle, one of whom was Smith, ran in two different directions. Officers approached Smith and asked to speak with him, but Smith continued running and ducked behind a trash can.
Without warning, Old said Smith pulled a handgun and fired at the deputy who was standing about 10-15 yards away and then fired at the WPD officer. Smith ran away when the officer returned fire.
According to Old, the WPD officer said with 100% certainty that Smith was the person who shot at the officers.
Law enforcement said they made several attempts to contact Smith and his family members to urge him to turn himself in. Smith, however, made it clear he was not going to and did not want to go back to prison, according to Old, so officers began patrolling Princess Place Drive.

Old explained deputies spotted Smith leaving a residence on Princess Place Drive October 13 and reported he got into the passenger seat of a Chevy Impala.
A number of marked and unmarked deputies and officers responded to the report to back up the sergeant who called it in. They followed the car with emergency lights and sirens, but the car didn't stop. Instead, the vehicle sped up until it reached a dead end.
At that point, officials said Vincent Joyner got out of the car and ran away, while Smith ran into a wooded area. Joyner was arrested, but several law enforcement officers followed after Smith.
A deputy with the Sheriff's Office knew of a short cut, from a prior incident in the area, and alerted two others to "Go left! Go left! There's a trail!" The officers followed and ended up in a yard with no cover that bordered the woods. All three officers stopped running and were about 30 feet away from a ditch.
Old said the officers looked around and found Smith, who was lying on the ground. The officers told Smith to "show me your hands" repeatedly. According to Old, Smith sat up but didn't show his hands.
Officers then pointed their guns at Smith and continued yelling at him to "show me your hands." Smith started to reach for something in his waistband and officers said it looked like he was trying to pull out an object that appeared to be stuck.
Eventually, Smith was able to unhinge the object and started to point what officers said was a dark object at law enforcement, so all three officers began to fire.
According David, Smith was shot at two dozen times in less than three seconds. Nine bullets hit Smith, three grazed him and 12 missed.
A detective went to handcuff Smith, who was pronounced dead within three minutes. Officials only found a cell phone, a dreadlock wig and $320.
Officials said Friday that Joyner told them Smith had shown a handgun while they were riding in the car together just before the shooting.
According to the law, deadly force may be used when officers are attempting to make an arrest only if necessary and the suspect presents and imminent threat.
"All three started firing at the same time," explained David. "They all perceived a deadly threat and began firing simultaneously."
David said several other officers involved also agreed there was imminent danger in the situation. The District Attorney said no charges will be filed and suggested all of the officers should return to work.
"This was not a close legal call. This is a justified shooting," said David.
Sheriff Ed McMahon said the deputies are expected to return to duty next week.
"I am very proud of the officers," said McMahon.
According to Katy Parker at the Wilmington law offices of Tin Fulton Walker & Owen, PLLC, she has been retained by the estate of Brandon Smith to assist the family in making sure proper law enforcement procedure was followed in the cause of his death.  She said a lawsuit is not being contemplated at this moment."
"I was pleased to hear Mr. David state during this morning's press conference that he planned to reach out to me and to permit me to review the entire SBI file and to answer any questions that I might have.  I look forward to his call," says Parker.
Copyright 2013 WECT. All rights reserved.