SPECIAL REPORT: Wilmington Human Trafficking survivor
Published: Aug. 26, 2013 at 10:56 PM EDT
|
Updated: Aug. 30, 2013 at 10:56 PM EDT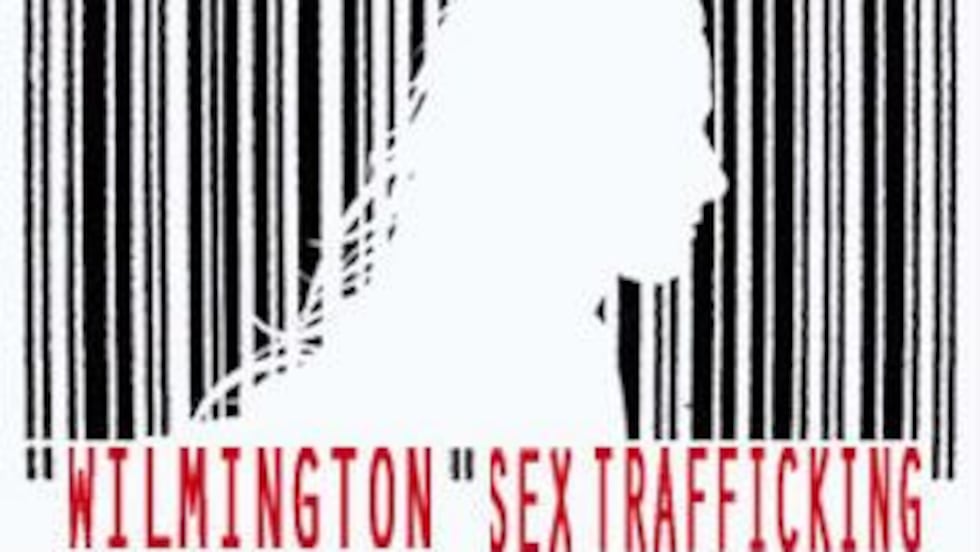 WILMINGTON, NC (WECT) – It's a problem we are hearing more and more about. But for the first time, WECT has met a victim of sex trafficking, who wants to share her story with you.
"Mandy" was taken away from her mother by social workers at age 8, and ran away from her abusive foster home at the age of 14.
It didn't take her long to realize she couldn't make it on her own. "I felt like my adoptive mother wasn't going to take me back, so I had to find some way to support myself," she explained.

Mandy shares much in common with the estimated 300,000 children in the US sex trafficking industry. Experts say 90 percent of them were sexually abused as children.  70 percent were in the foster care system.
New Hanover County Assistant District Attorney Lindsey Roberson says the average age of entry into sex trafficking is 13.
"When people think of trafficking, they think of the movie Taken. They think of girls chained up in a basement," explained Roberson. "They think of girls in Thailand and Cambodia and sex tourism and certainly those things are real and they happen, but in North Carolina, a lot of trafficking, on the surface can at least look like teenage prostitution. So we have to be really careful in thinking about teenagers as prostitutes and realize there's a lot of coercion that goes into that."
So how does it work? There's a website called backpage.com where people go to find sex for sale. You find a picture of a girl you like in your area, respond to the ad and that girl shows up at your hotel room or designated meeting spot.
"It's crazy," Mandy says about the response to the ads. "You get doctors. You get lawyers. You get anyone. I mean, it doesn't matter. They all call."
Wilmington teenager Alexandrea Berte was lured into the sex trafficking business about a year ago. Allie's mother, Laura, says she was horrified to find provocative pictures of her teenage daughter on backpage.com.
"Once you place an ad on that, it doesn't necessarily stay on the backpage website... the ads go viral and they get distributed to every adult website that there is," Laura told us.
While this is happening all over the country, Roberson says a number of men are under investigation for possible involvement in sex trafficking in Wilmington, including Kalmeaice Williams and Randolph Spain. Spain is behind bars in New Hanover County, and was recently convicted in Virginia for pimping a Wilmington teenager.
"I want everyone to know that it is happening, and it is happening here. I've actually worked here before in Wilmington, so I know it happens," Mandy said.
Mandy is one of the lucky ones. She was finally able to leave sex trafficking when her pimp was arrested by the FBI last year. This time, she came to Wilmington to live at the Centre of Redemption with her infant child.
The Centre of Redemption is the only safe house in the country for victims of sex trafficking who are pregnant or have a child as the result of sex trafficking.
"What we want to do is offer these girls a safe place and an opportunity to recover ownership of their life," said Centre co-founder Malisa Johnson. "Everything has been taken from them. We want to help them regain independence."
Johnson says she launched the Centre of Redemption after becoming aware of this horrific industry. The centre is a hands-on way to help victims, but trafficking experts say it's also important just to know this is happening, and to understand how young people can be so vulnerable.
Rachel Lloyd, a sex trafficking survivor and renowned expert on the topic explained it this way: "Okay, we've got 10 years, 12 years with these young women before this pimp intervened…before this exploiter came along and presented himself as an adult who was interested in her. As a society, as an adult, that's a real indictment on us about what we could've been doing. Pimps are offering something that no one else offered. And that isn't indicative of what a great guy he is, that's indicative of how bad we failed in people."
Prosecutor Roberson adds that public misconceptions about sex trafficking are also part of the problem. "There's this myth of choice, that a woman chooses to get into this. Find me a college educated, well adjusted woman who's had tons of opportunities in her life, who understands what a healthy relationship is and who's actually experienced one and then chooses to sell her body for sex. Nobody does that. These people are coming from situations of desperation."
Mandy is now pursuing a career in nursing, and is working hard to provide a good home for her family. She hopes her experience can help other understand the realities of human trafficking.
Earlier this year, the North Carolina General Assembly passed the Safe Harbor Law in response to this evolving problem. One important aspect of the law: the state no longer prosecutes girls and boys under the age of 18 for prostitution. Now, they are seen as victims in the eyes of the law.
Copyright 2013 WECT. All rights reserved.