Woman injured in crash becomes naturalized citizen in hospital
Published: May. 29, 2013 at 12:36 AM EDT
|
Updated: Jun. 2, 2013 at 12:43 AM EDT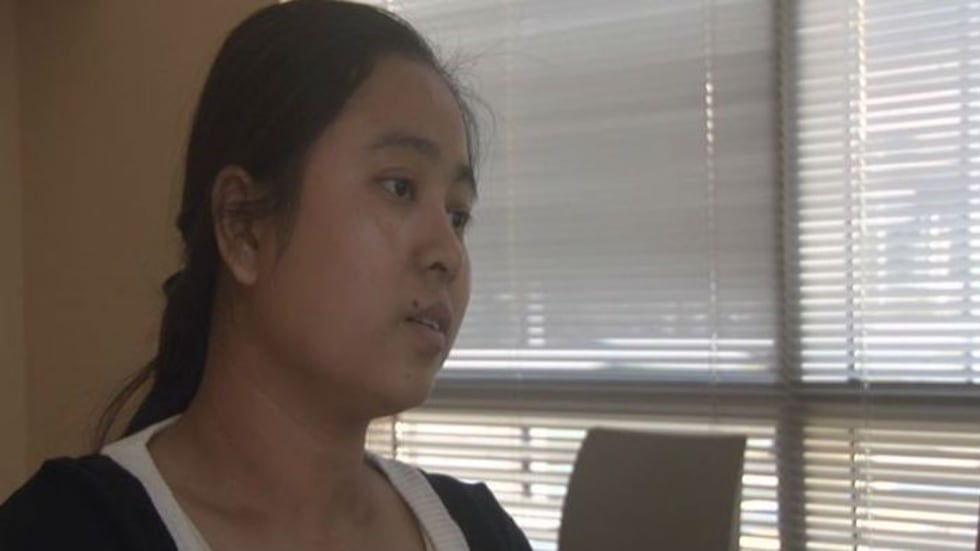 WILMINGTON, NC (WECT) - A North Carolina couple was sworn in Monday as US citizens inside of a hospital.
They were headed to a naturalization ceremony Monday in Pender County when they got into a car crash. Officials ended up tracking them down and were able to naturalize them inside of New Hanover Regional Medical Center.
Tuesday night, Mar Bee spoke to WECT with the help of her niece, who translated. She said she was happy to know that officials cared about her enough to actually bring the naturalization ceremony to her.
"I'm happy to be an American," said Bee.
Monday, she was riding in the backseat when her Honda hit a pickup truck at the intersection of Highway 421 and Malpass Corner Road.
"She had never seen a crash before so it was very scary all of a sudden," her niece translated. "She was the only one who was awake. Her husband and brother-in-law were unconscious and weren't moving."
While Bee Mar and her husband Myo Aung recovered, officials visited and had them take the oath, making them both US citizens.
"It means they care about her, that's what it means," said her niece, Da Htoo.
Htoo says citizenship is especially important for her aunt, because it gives her freedom. Htoo says Mar Bee left her home in Burma during civil war and escaped to a refugee camp in Thailand before she came to America.
"She's an American now, so she'll have the same rights everyone else does," explained Htoo.  

Both Mar Bee and her husband are in good condition; however, her brother-in-law, who was driving the car is still in critical condition in the hospital.
Copyright 2013 WECT. All rights reserved.