NHC the latest victim of copper theft
Published: Jun. 16, 2011 at 8:59 PM EDT
|
Updated: Jun. 20, 2011 at 10:56 AM EDT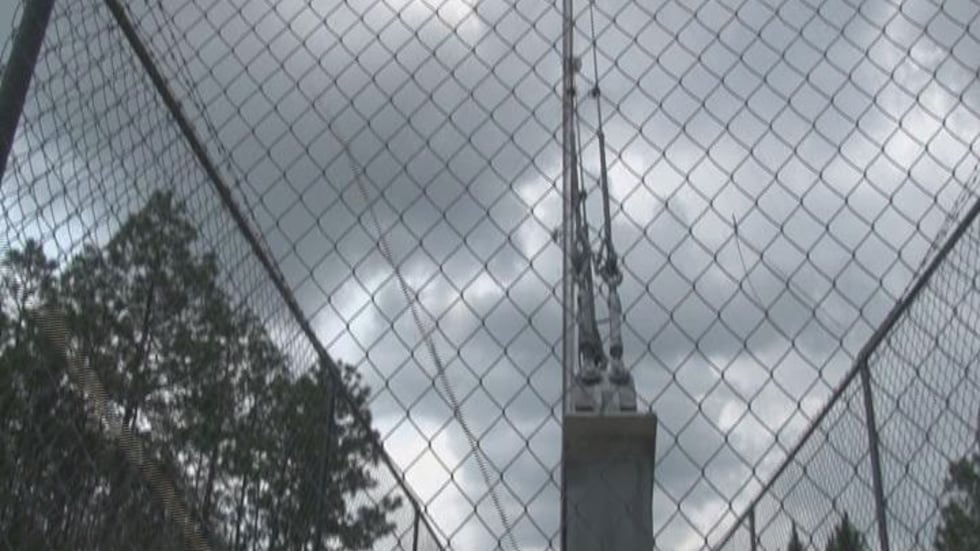 NEW HANOVER COUNTY, NC (WECT) – Copper theft is becoming more popular, and the county is the latest victim.  New Hanover County recently discovered one of its communication towers overheating, because someone clipped the copper grounding wire.
Whoever stole the copper made cuts through the fence to reach the anchors and in the barbed wire to climb over.  Five of the six anchors were stripped of their grounding wires, leaving just nubs behind.
According to Emergency Services Director Warren Lee, the county relies on four towers for its radio communications.  Without the copper grounding wires, one lightning bolt could possibly knock an unprotected tower offline.
Replacing the stolen wire is not a cheap fix, but Lee says repairs to a damaged tower could cost millions of dollars.
"We didn't budget to replace a system in this year's budget, and I don't have a couple million dollars to help pay to fix this site, so it's a very costly thing for the county," said Lee.
The tower is now repaired, so there's no immediate safety concern, but Lee says this kind of crime is growing in popularity.
"It's a dangerous crime, it's a costly crime, and it's certainly something that affects a large part of our population," explained Lee.
A scrap dealer in the area says copper is being bought for more than $3 a pound, which is a pretty high price.
The New Hanover County Sheriff's Office is investigating the theft.  Anyone with information is asked to contact them at (910) 798-4200.
Copyright 2011 WECT. All rights reserved.