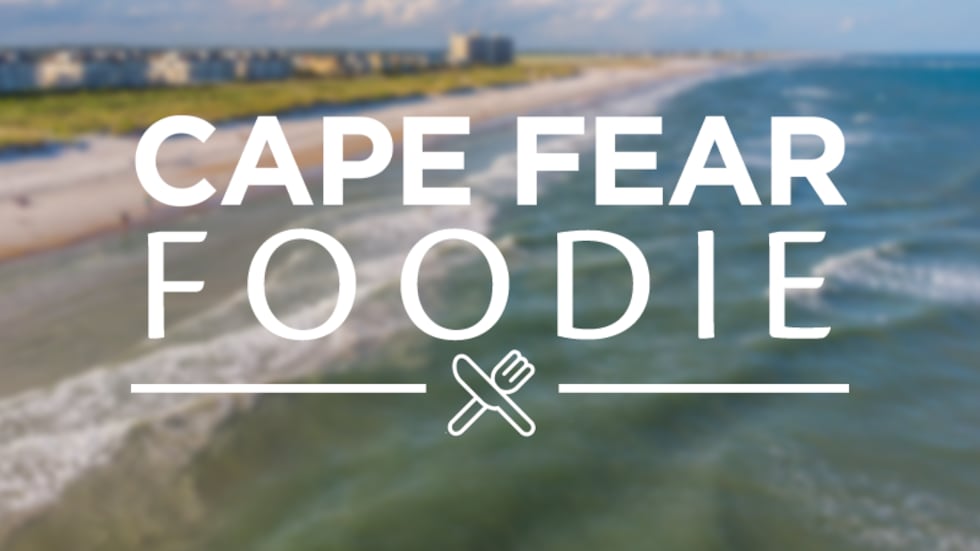 New restaurants in and around the Port City seemingly pop up faster than weeds in a summer garden. While some open their doors with a whimper, others make a splash, like a big cannonball into a refreshing pool. One of those that introduced itself to the Wilmington food scene recently is the newly opened Covey restaurant. More
After a trip to Wrightsville Beach this week, I was looking for a place to slide into for an ice cold beer and something to eat. While there are no shortage of options in that part of town, there was only one location that I set my sights on, K38 Baja Grill. More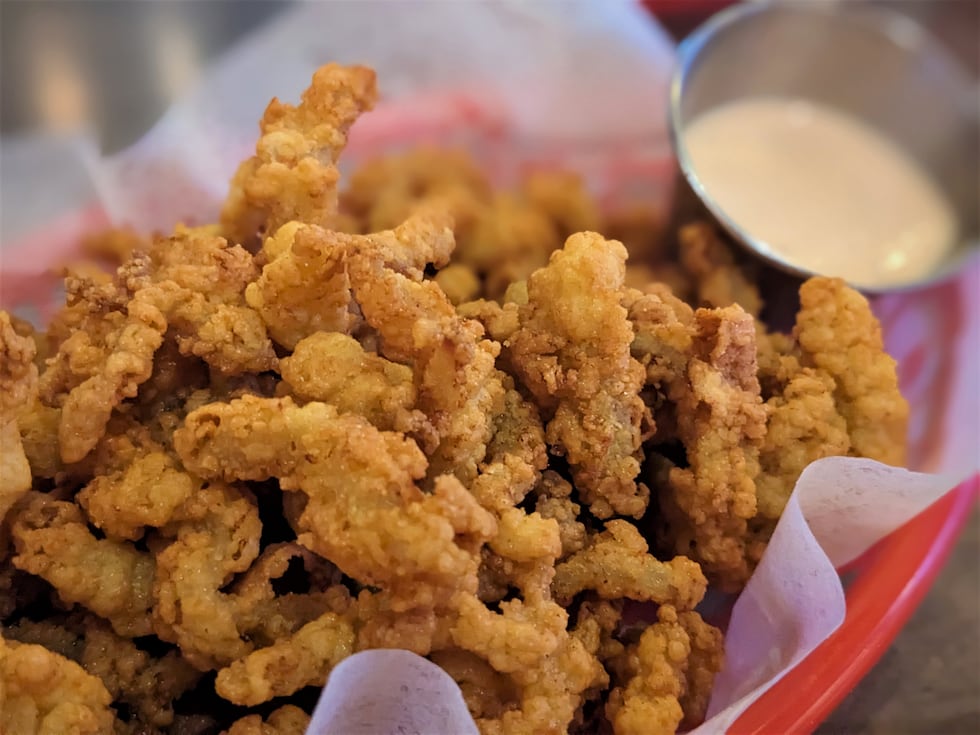 Shuckin' Shack Oyster Bar's special Summer '23 Road Trip menu is both part nostalgia and delicious seafood. More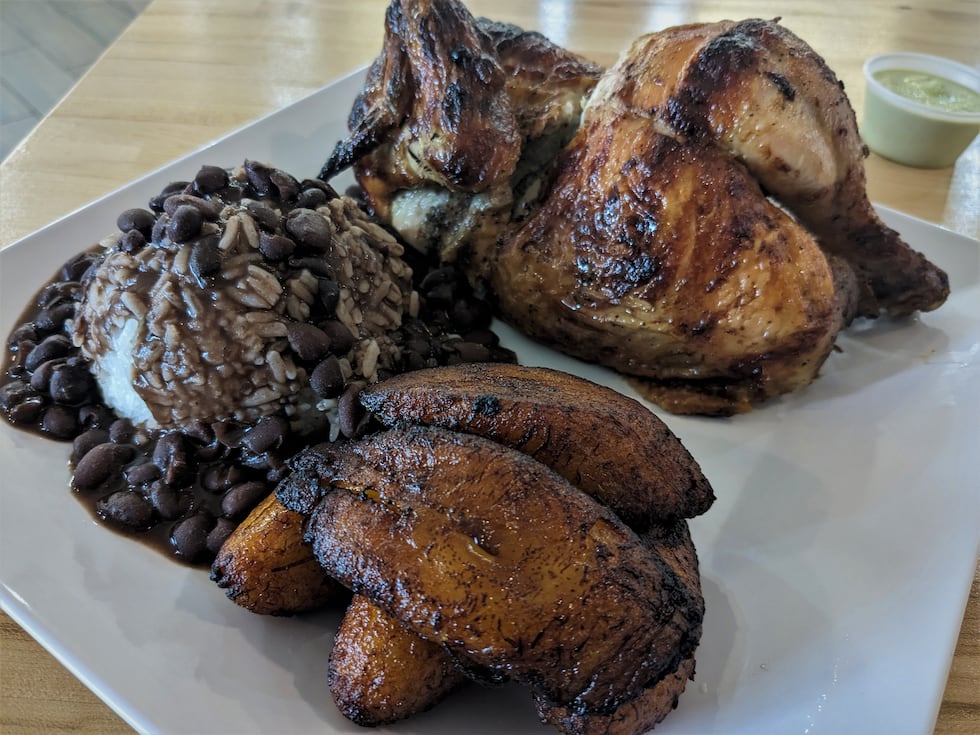 Located on South College Road, Fabe's Peruvian Rotisserie may have the best chicken in town at a nearly unbeatable price. More
Café Chinois is the creation of Indochine owner Solange "Niki" Thompson, and boasts a similar menu with the same consistency and excellence. More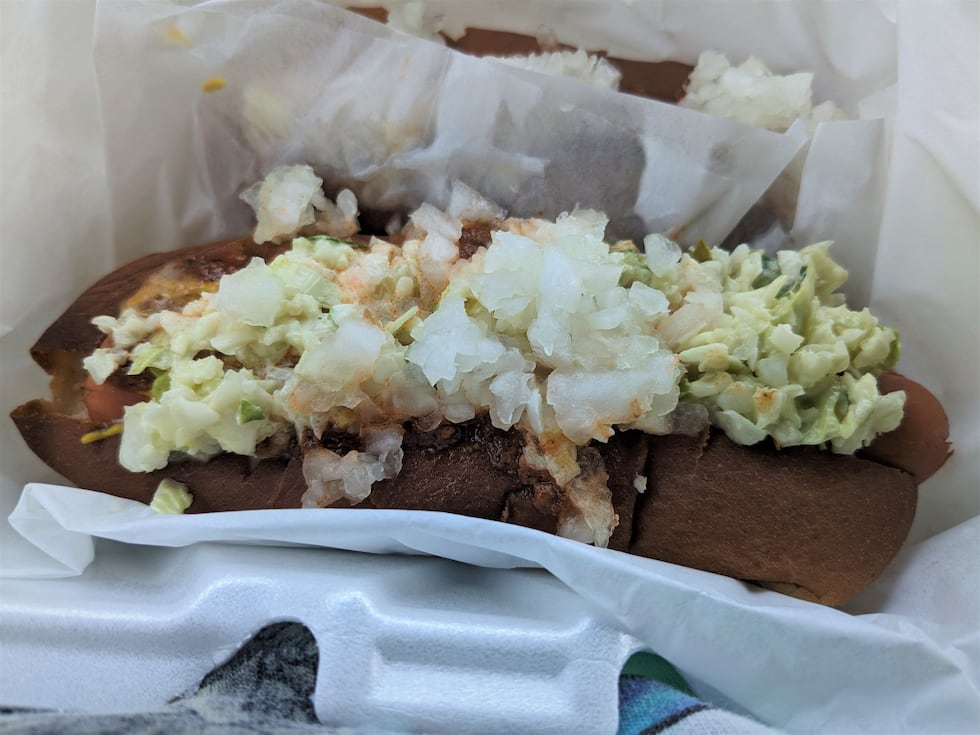 Who has the best hot dog around? The Hot Dog Road Trip Part 3 aims to find the best in show, and which restaurant can stake claim to being the top dog. More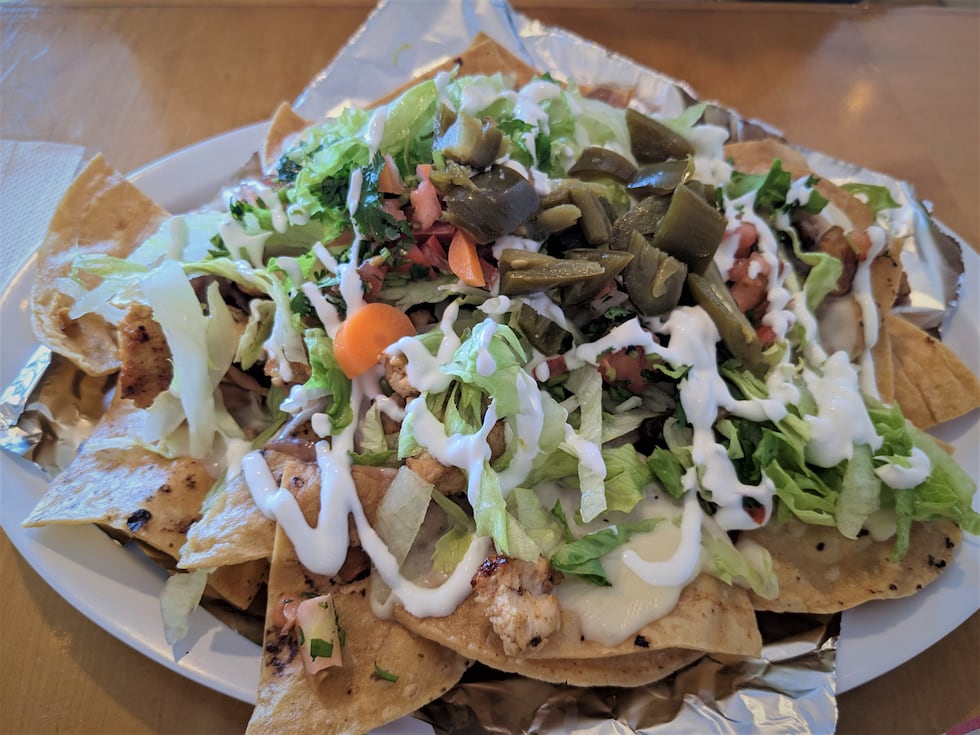 I have noticed more and more people mention Tortilleria y Taqueria Carolinas along South College Road in Wilmington, and for good reason. More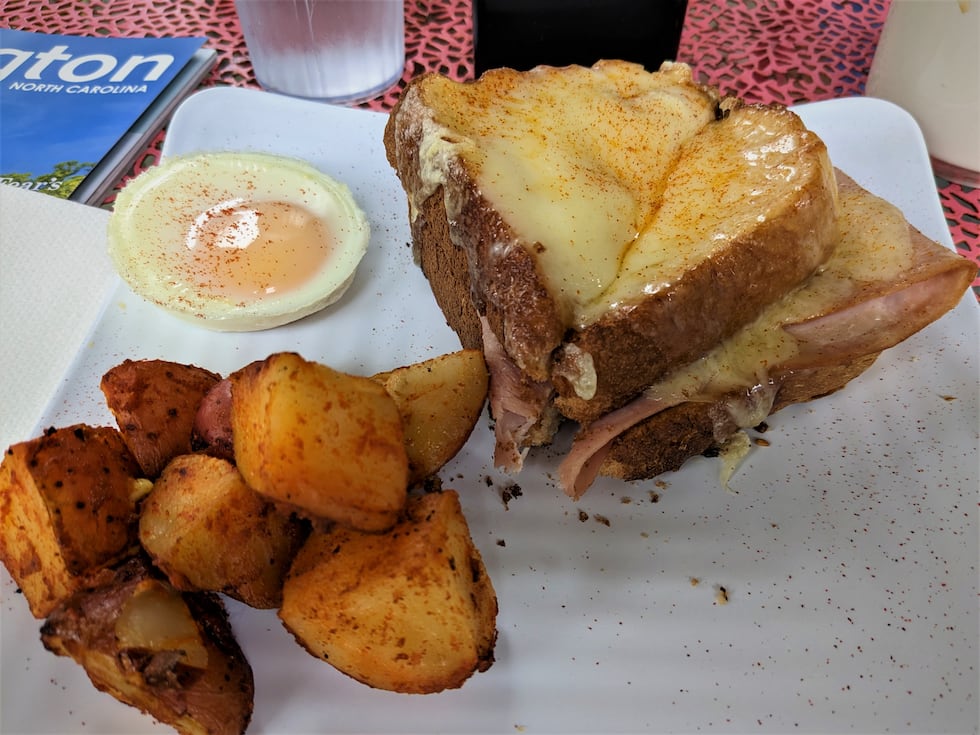 Looking for breakfast or brunch? Try this beloved bagels spot in Carolina Beach and a lovely café in Wilmington. More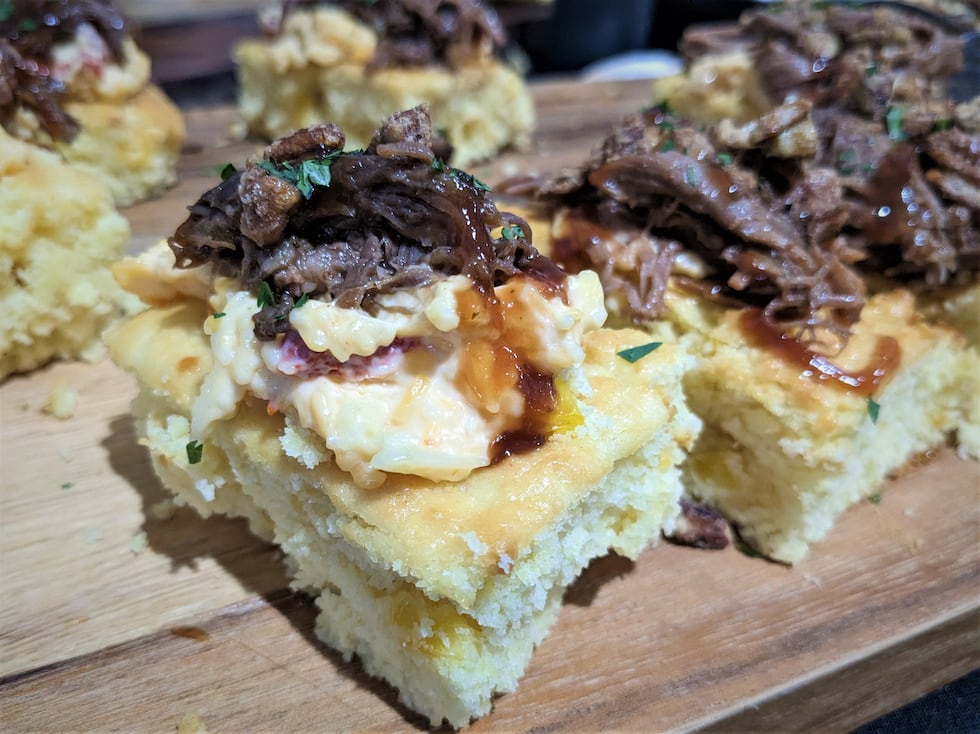 With spring here, I figured we could go through some spring cleaning in my Cape Fear Foodie notebook. In this week's post, we will go over two food trucks, a restaurant at The Pointe, and touch on a lovely fundraiser that boasted some bodacious food. More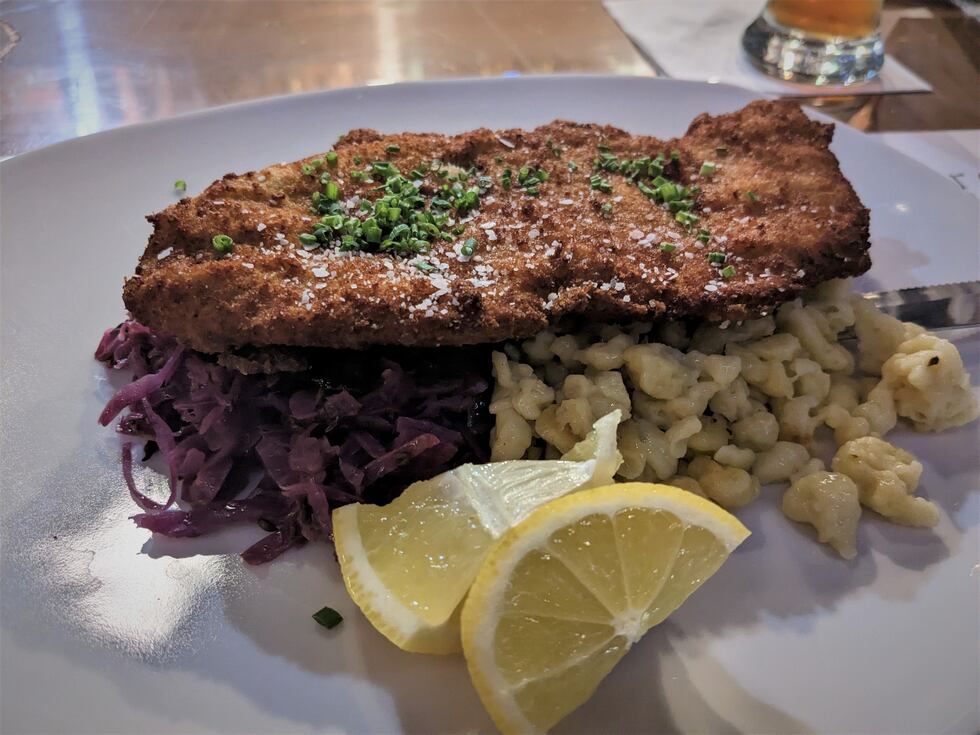 From the tasteful interior, to the outdoor space, fusion menu and endless drink options, Prost Biergarten has a little something for everyone. More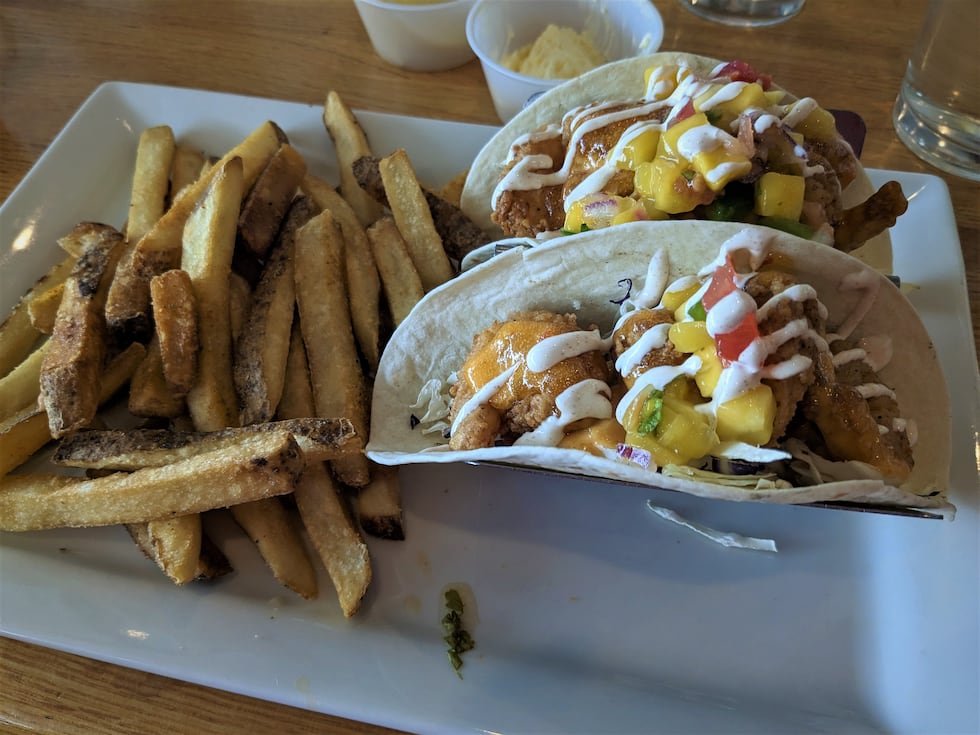 Now may be the best time to visit the beachfront Oceanic Restaurant in Wrightsville Beach. The historic restaurant features picturesque views of the Atlantic Ocean, with outdoor dining available on its adjacent pier. More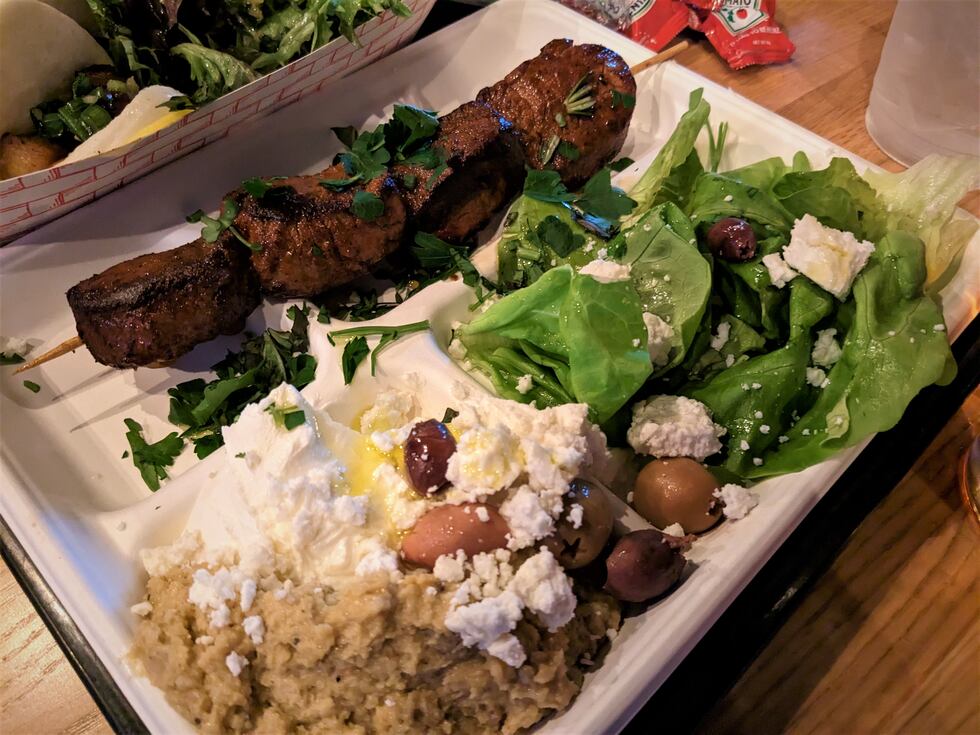 Beat Street is part of the True Blue family of restaurants, and this latest iteration strays from the typical steakhouse setup. More
The shortlist came down to a few restaurants I have never been to, one of which was Pinpoint Restaurant. When I moved here four years ago, it had just been named one of the best restaurants in the South by Southern Living magazine. Yet, it's evaded me ever since then. That dry spell came to an end though over the weekend. More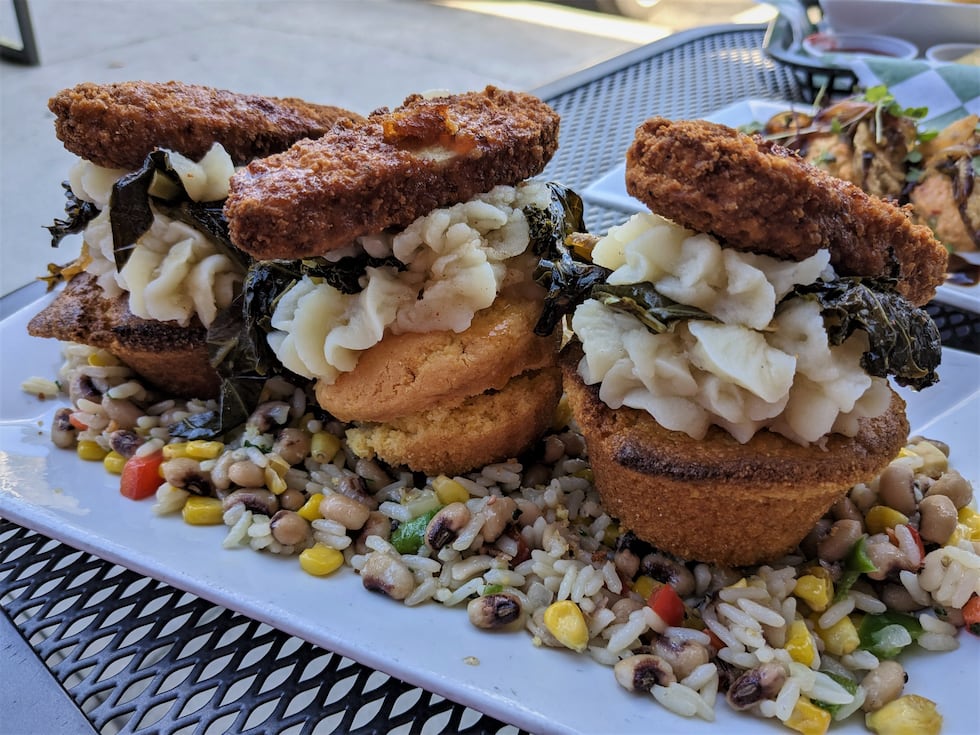 I changed the calendar with a visit to Panacea Brewing Company and its highly anticipated brunch menu. More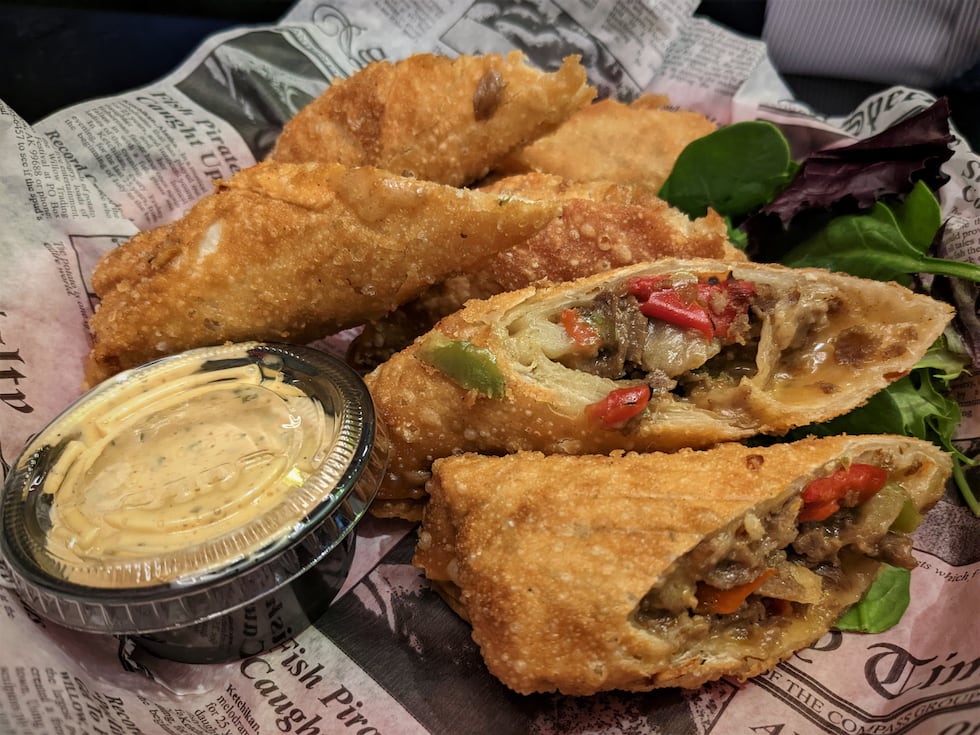 On Thyme Catering and their food truck have been a staple on the scene for a while now, but venturing into a new space always comes with certain risks and rewards. More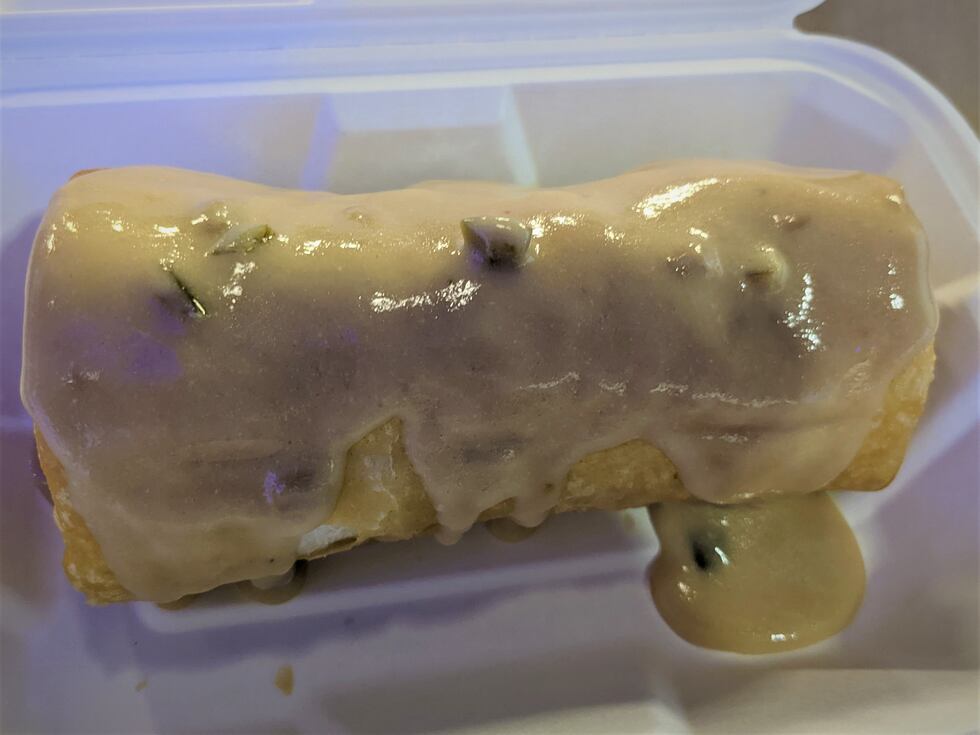 Take some time to reflect and be thankful this holiday season, and grab a Churkeychanga when you can. More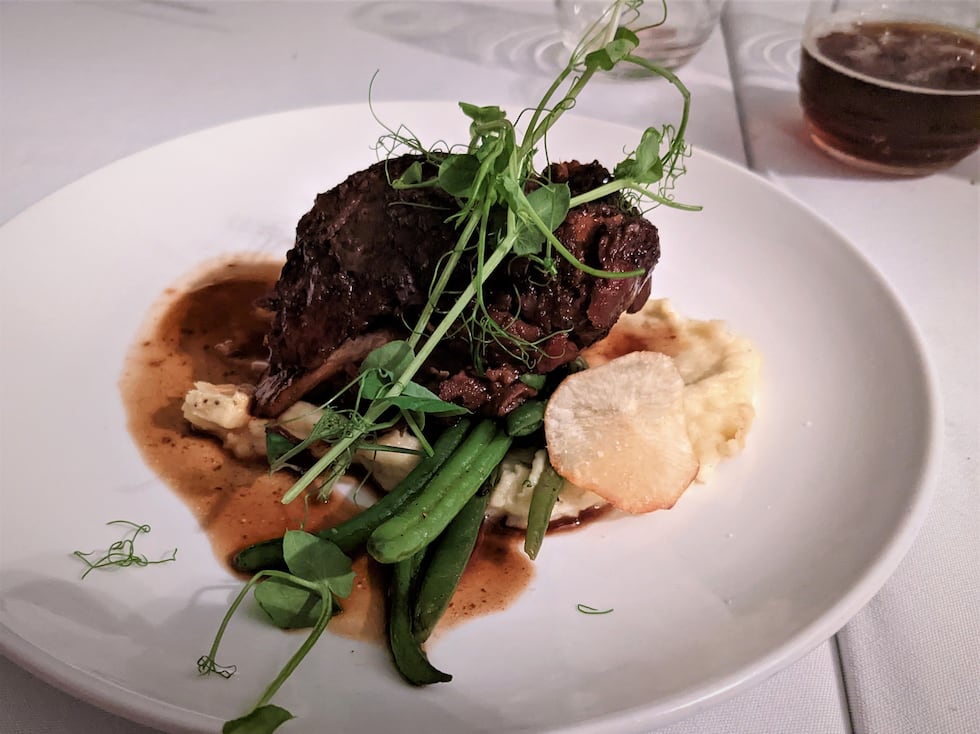 Two foodie events presented themselves to me last week and it was something I couldn't pass up! More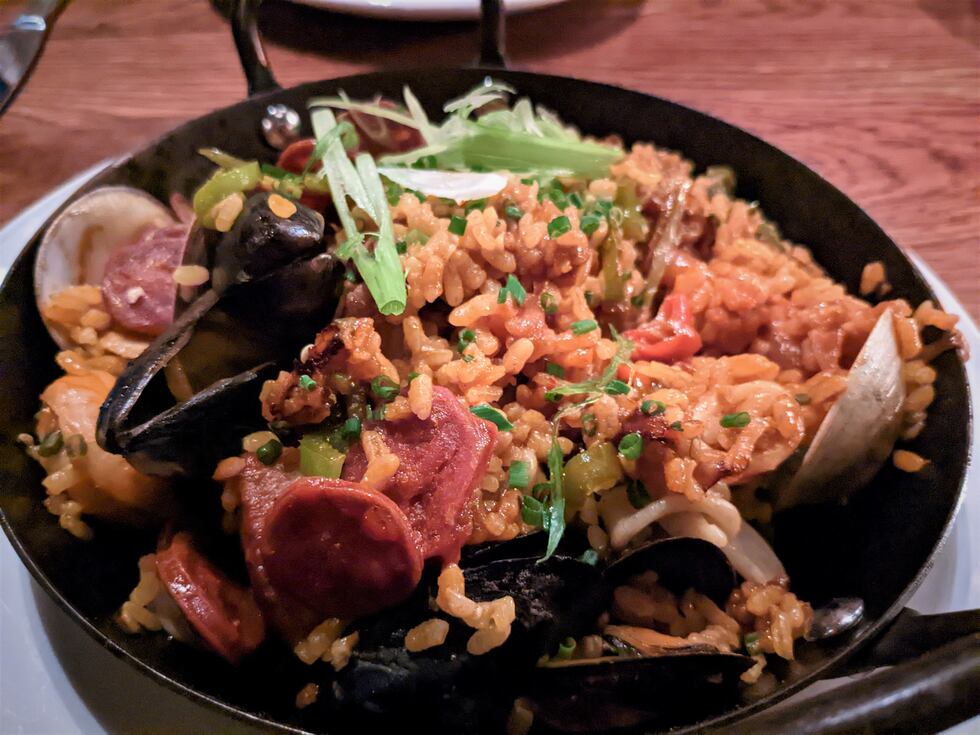 I was able to squeeze in a lovely meal last week at Circa 1922 in downtown Wilmington. More
The "Hot Dog Road Trip" is back on the road again and with these gas prices, it hasn't been cheap. More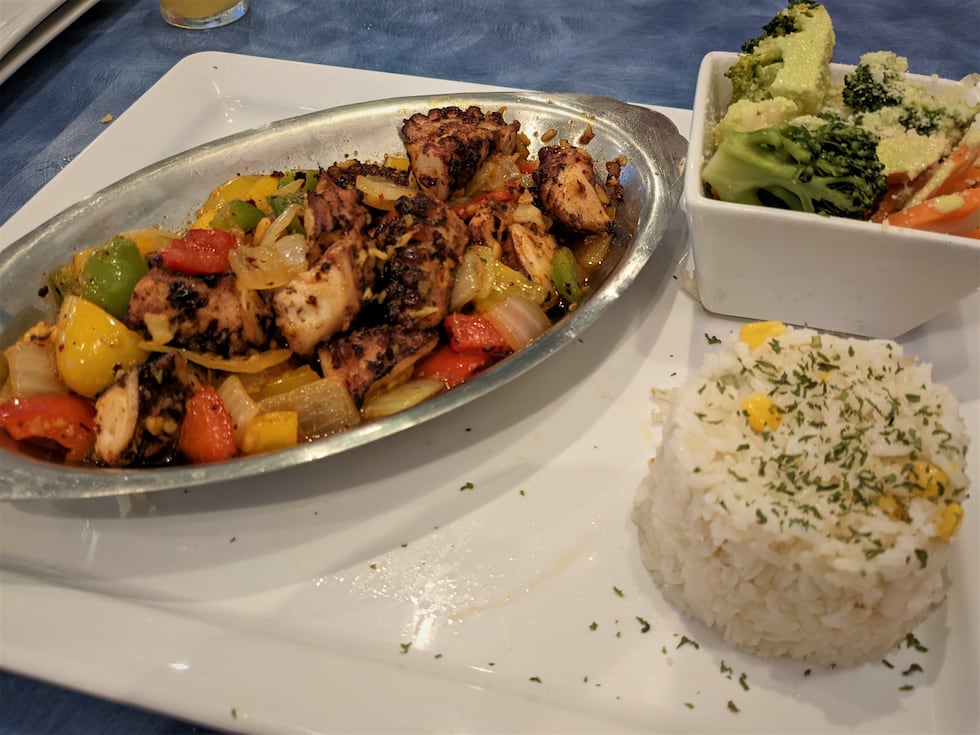 A trip to the new El Mariscal Mexican Style Seafood in Wilmington was only a matter of "when," not "if." More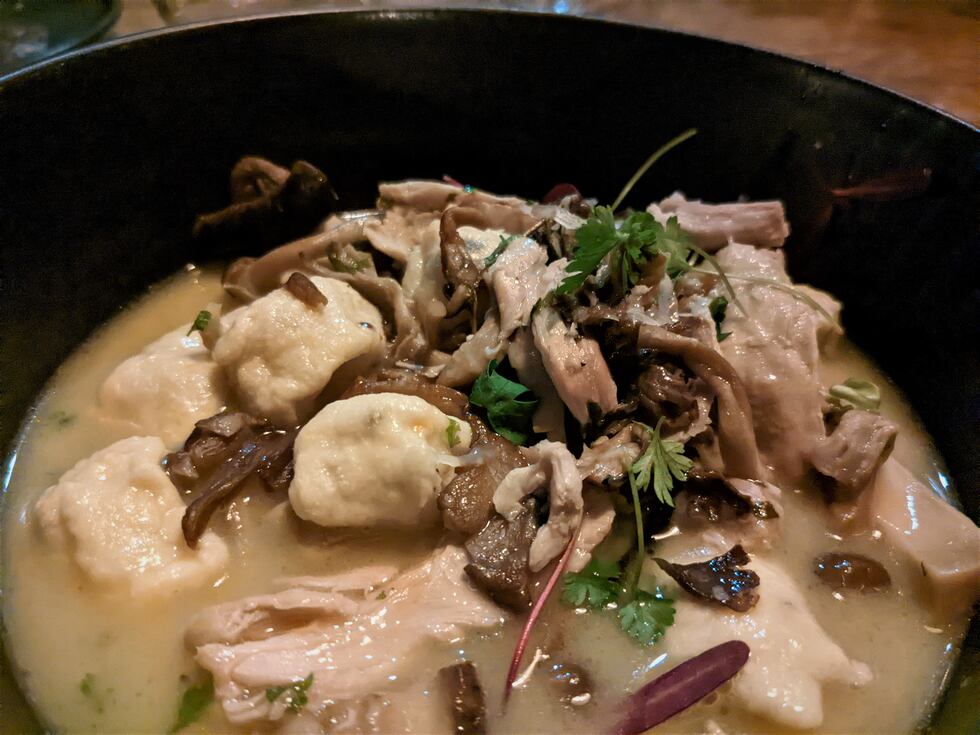 Located inside the old Eureka Pressing Company and Dye Works building on the corner of 2nd and Dock Street, Dram Yard draws from its history... particularly the building's famous encounter with a runaway circus elephant. More
The creation of Giorgios Bakatsias, who also owns the popular Kipos Greek Taverna in Chapel Hill, Kipos offers a wide range of Greek classics with a focus on local seafood. More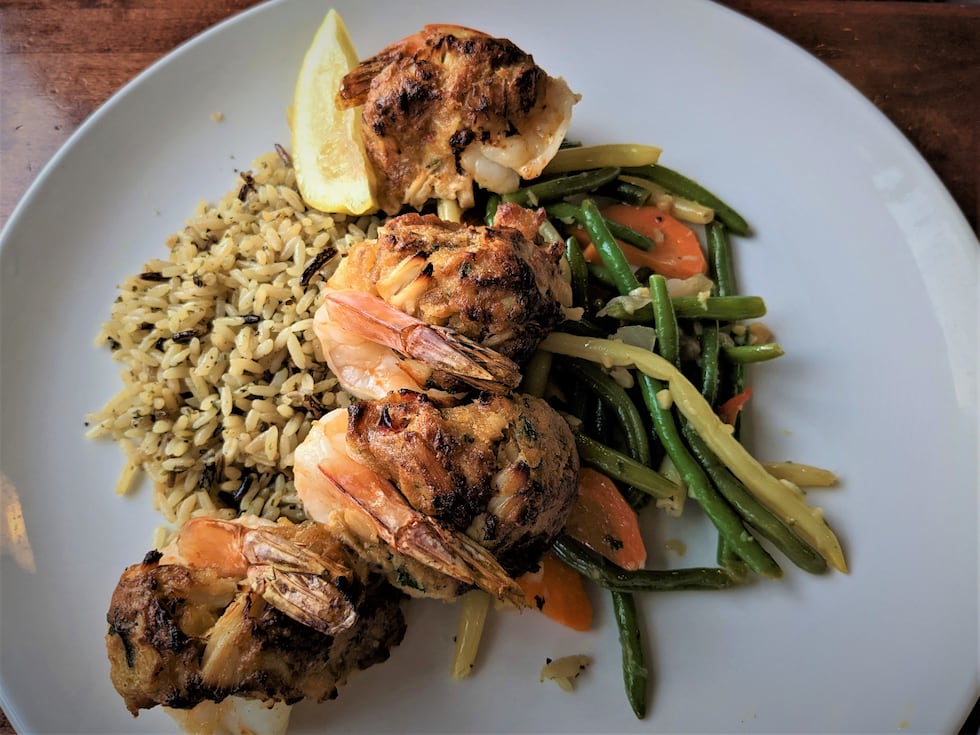 There is no better time to come to Elijah's than right around sunset, where the pink, purple, and orange hues fill the sky as boats roll by with the Cape Fear Memorial Bridge in the background...it's simply enchanting. More
One place that offers you a great selection of drinks, food and that special intimacy is The Vine in downtown Wilmington. More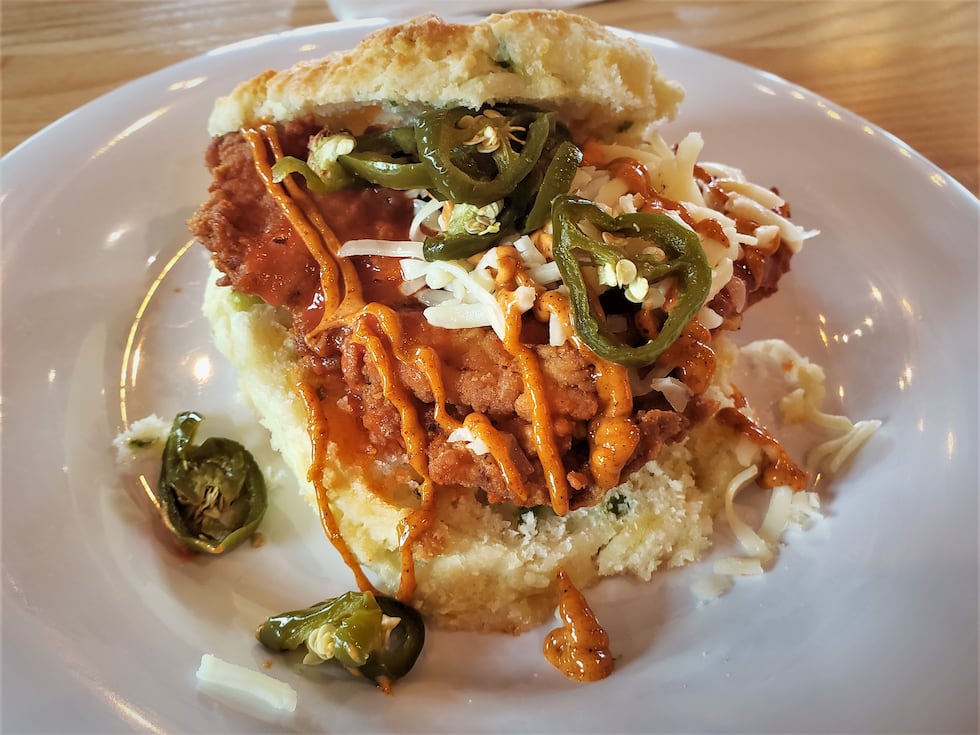 With new restaurants constantly opening, it can be tough to keep track of what is fresh to the scene. I try my best to jot down a new café or seafood joint, but Southeastern North Carolina's explosive growth makes it a real chore. However one restaurant that has opened with a bang is the new breakfast & brunch spot, Vicious Biscuit. More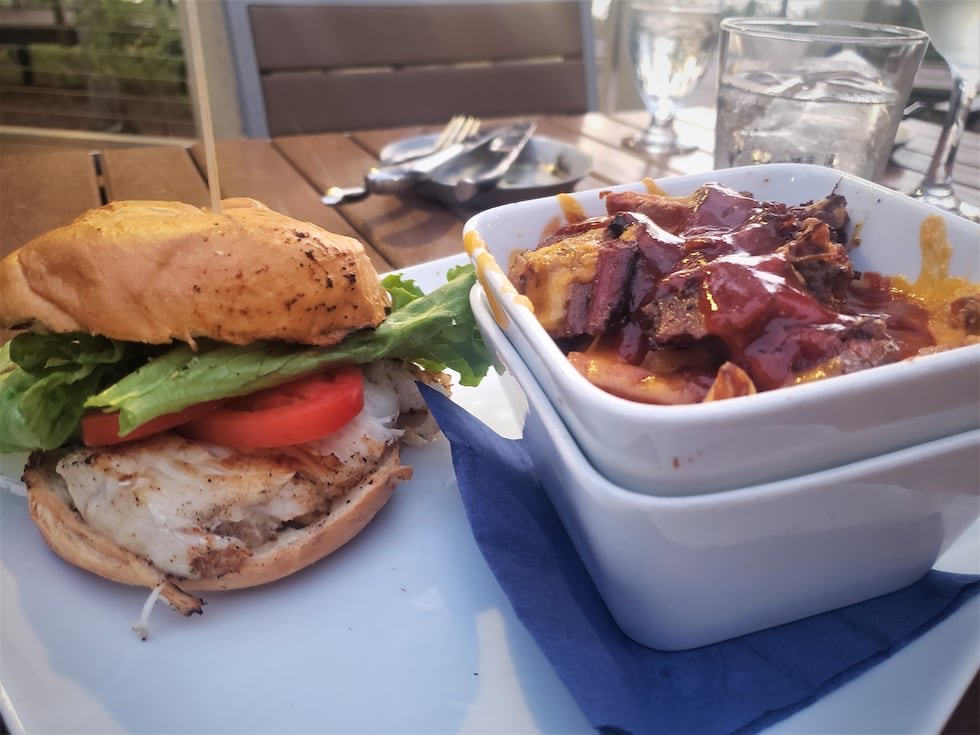 Possibly no place is better for a sunset than Smoke on the Water at Marina Village in the Riverlights Community, with the sky's hues of pink, orange, and deep purple (sorry, I had to). More
Cape Fear Foodie: Are You Pho Real?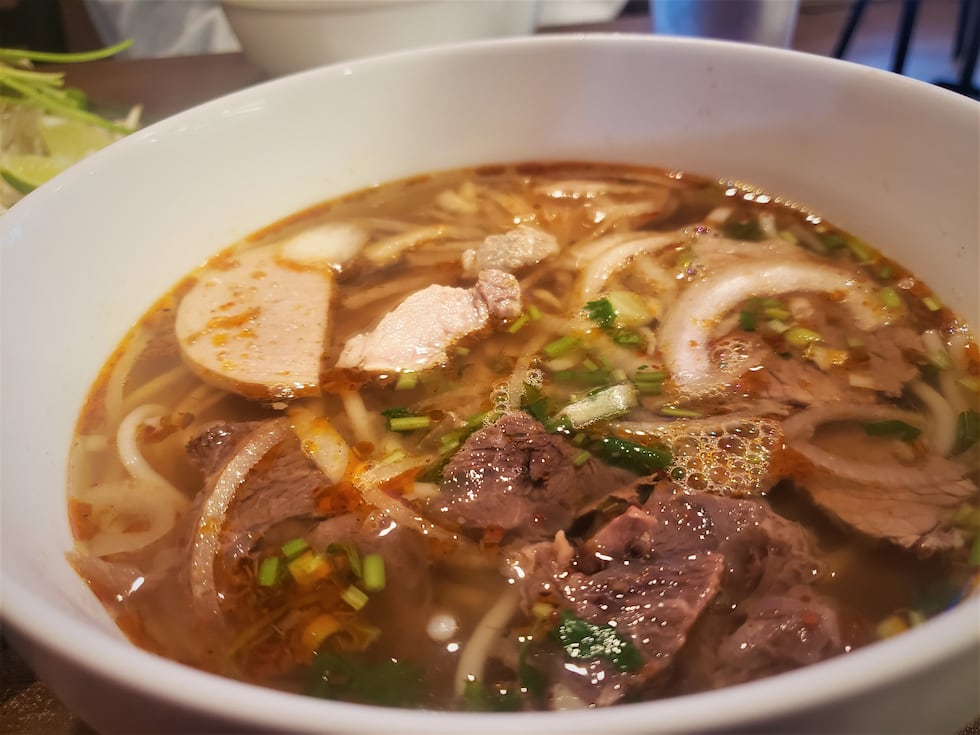 Is eating a hot, steaming bowl of soup the right call in the middle of July? You bet, especially when you have Pho Basil to call on. More
Cape Fear Foodie: New Pizza, New Sandwiches, & Hot Dog Update
Let's check out some spots that have recently opened around the Port City. More
Cape Fear Foodie: Fork and Cork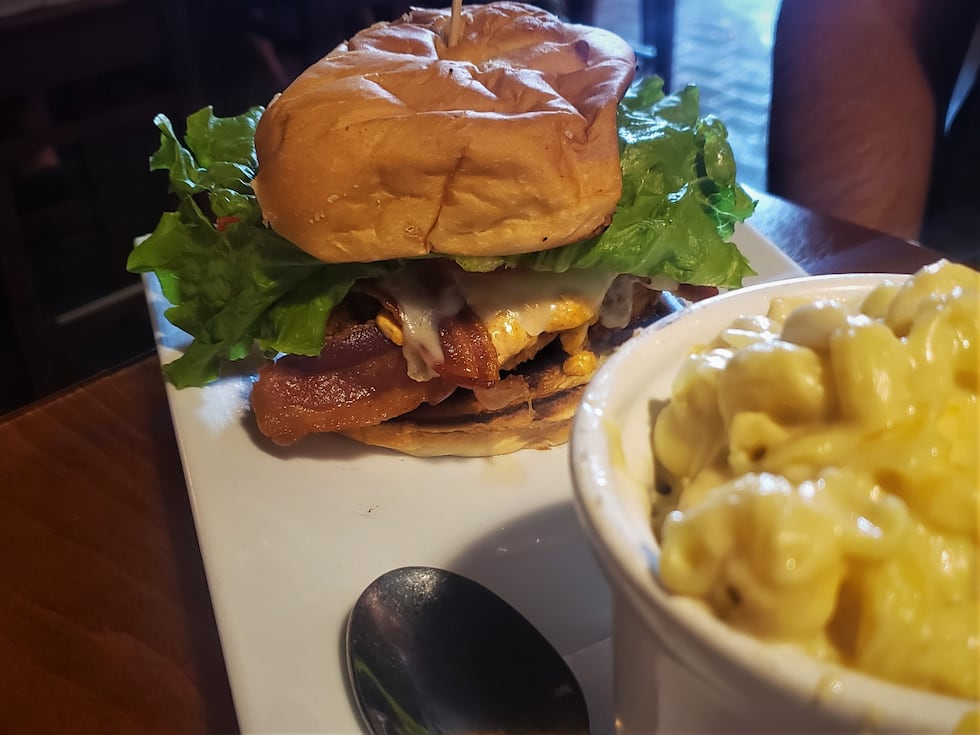 Given my love for the show Diners, Drive-Ins, and Dives, I decided to search out if any locations around town had been featured on the show. There are several, all of which we will highlight here (eventually), but the first place I went to eat downtown was Fork and Cork. More
Cape Fear Foodie: True Blue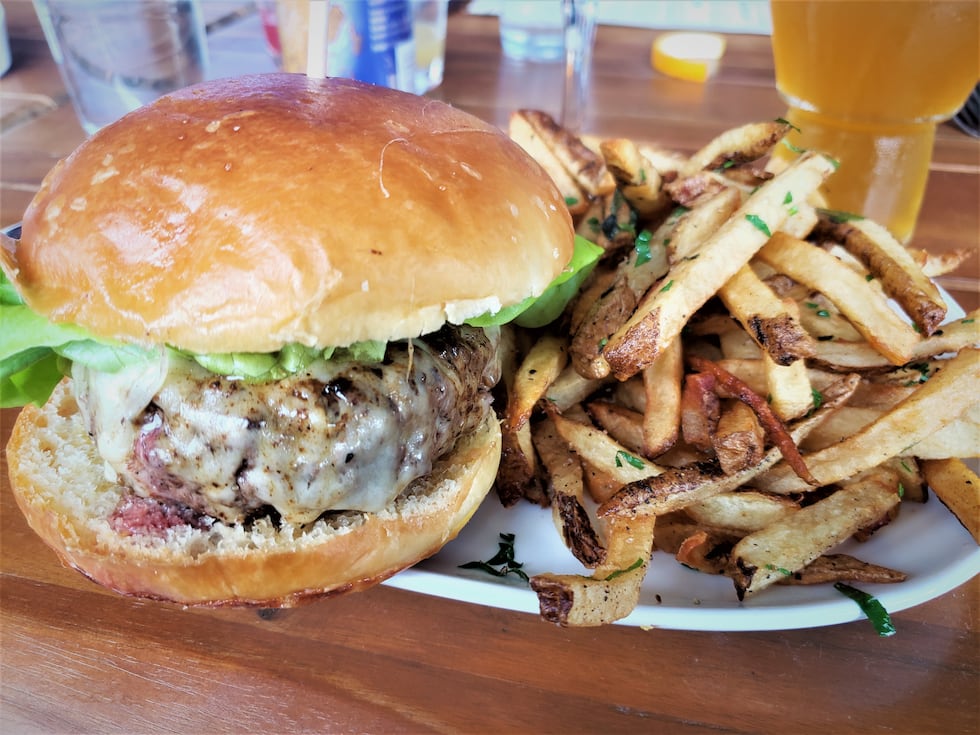 One new restaurant that has been taking Wilmington by storm over the past few months is True Blue Butcher and Barrel. More
Cape Fear Foodie: Castle Street Kitchen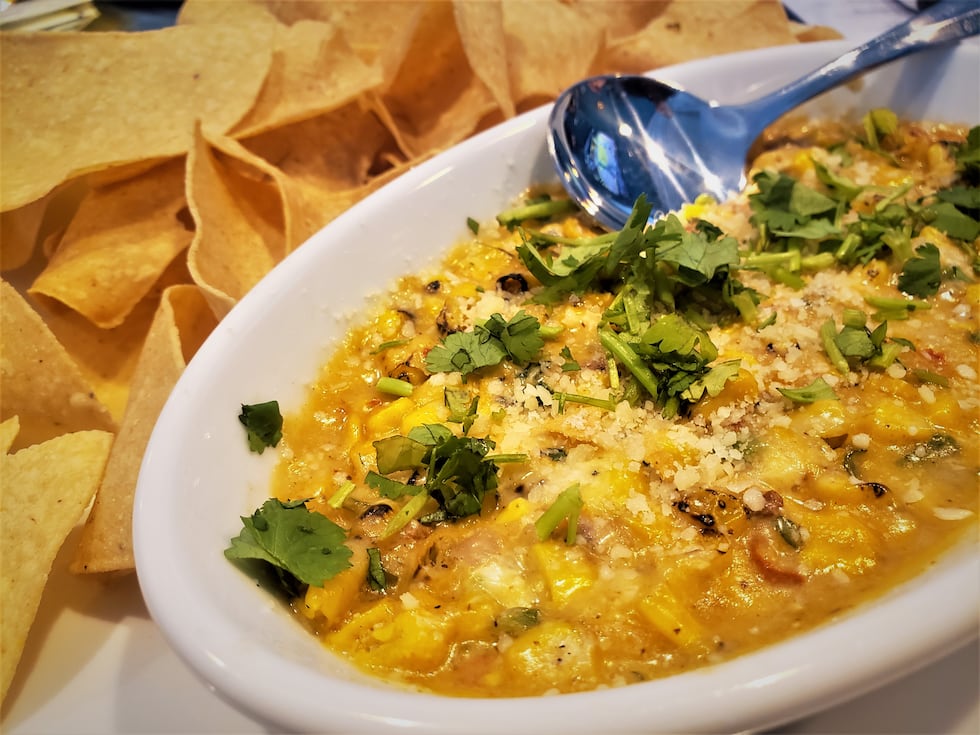 Open for only a few months, Castle Street Kitchen boasts tasty food, cheap cocktails, and is well worth your attention. More
Cape Fear Foodie: Hot Dog Road Trip Part 1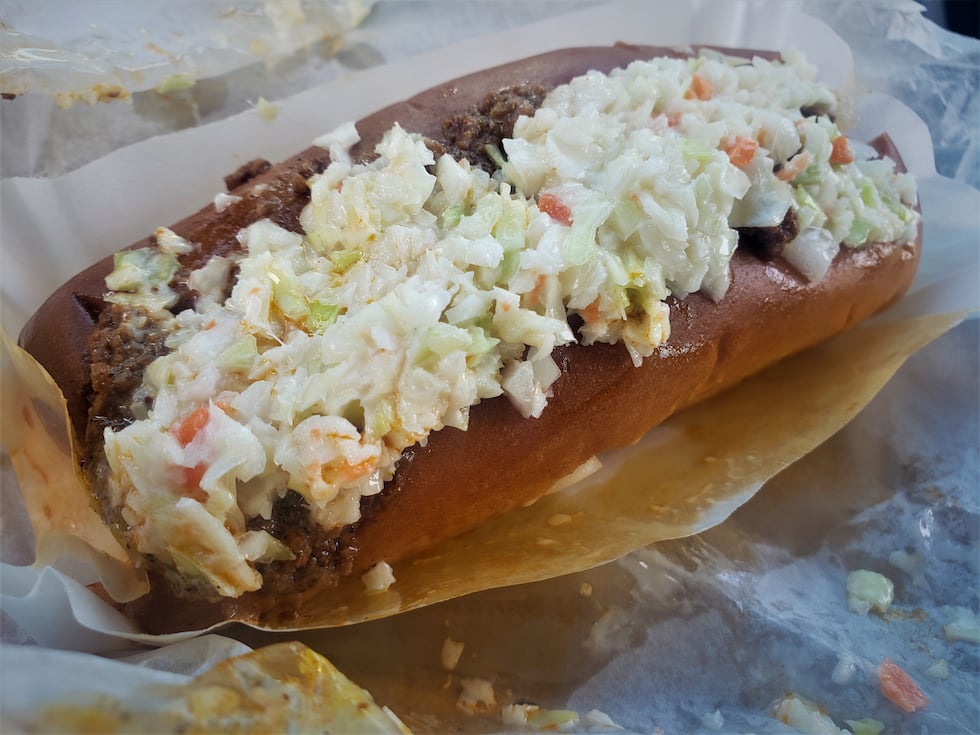 With Memorial Day kicking off the unofficial start to summer, it's a great time to explore a favorite food of the summer cookout - the hot dog. More
Cape Fear Foodie: The Burrito Barn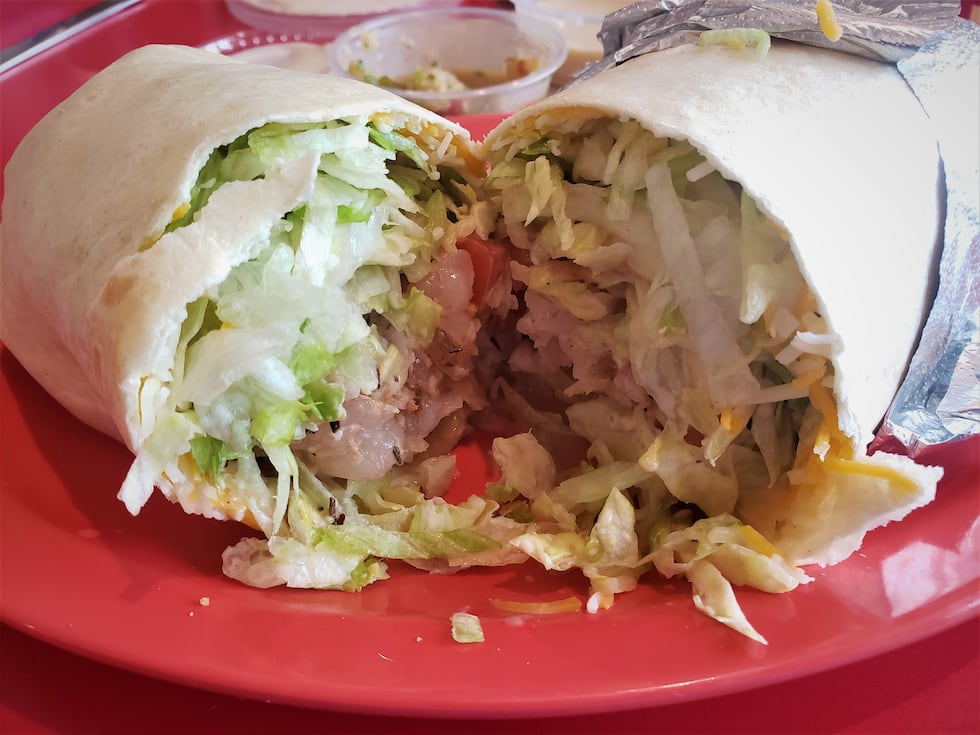 A recent visit to Carolina Beach turned into a mind-numbing game of "what about this?" Seafood? Ehh. Bar food? Not so much. How about burritos? Yes, yes, that will do. Of course there are tortilla chip baskets full of Mexican options around, but one place nearly always hits the spot, Flaming Amy's Burrito Barn. More
Cape Fear Foodie: Tiki Adventure at The Sorrow Drowner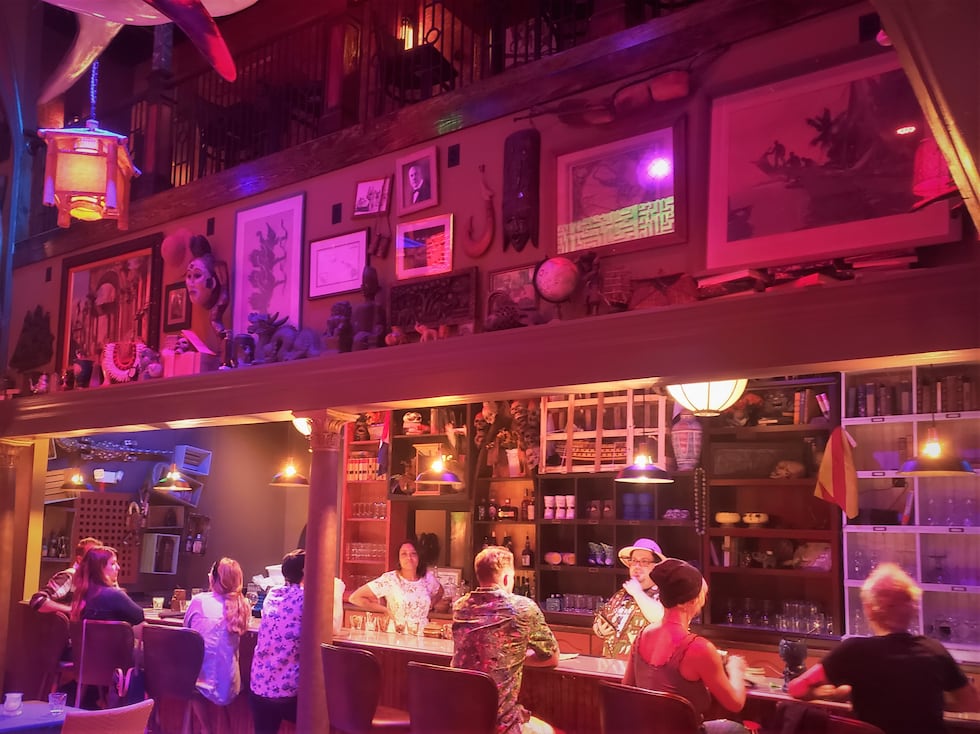 The modern tiki movement is growing every year, with exotic cocktail bars popping up around the country with fun, flair and a heavy nod toward the origins of the style. Now Wilmington can join in the fun as well, with an immaculate tiki experience that teeters on amusement park adventure restaurant with a collection of tasty (and strong) drinks. More
Cape Fear Foodie: A Fish Bite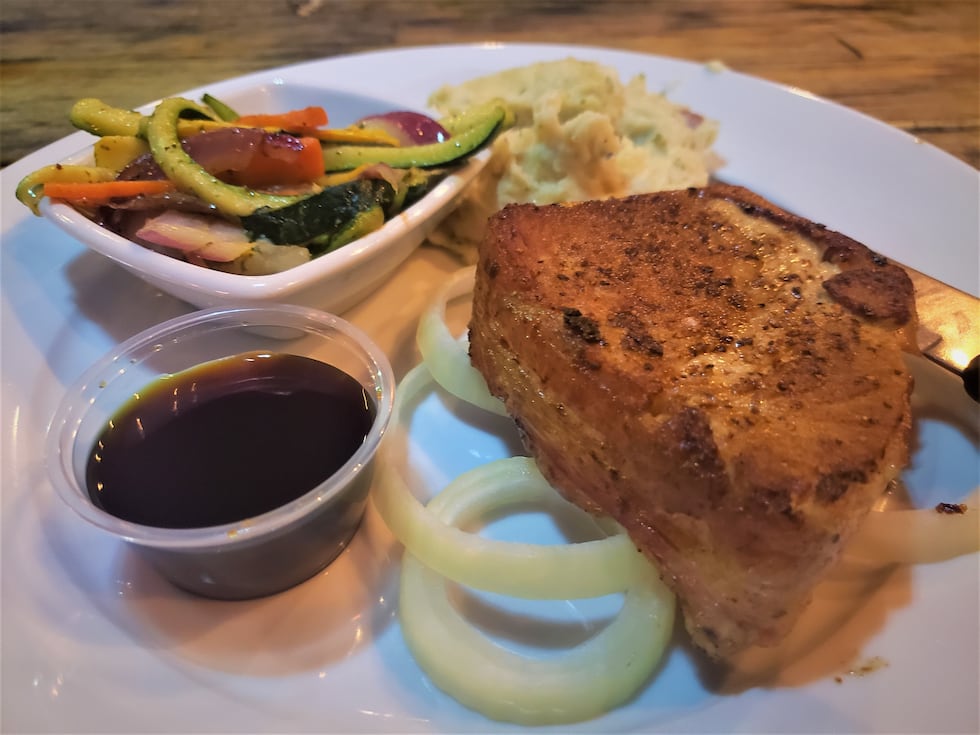 One spot I have seen busy nearly every time I've gone by is a little restaurant and fresh seafood market along Carolina Beach Road called Fish Bites. More
Cape Fear Foodie: Best Burger?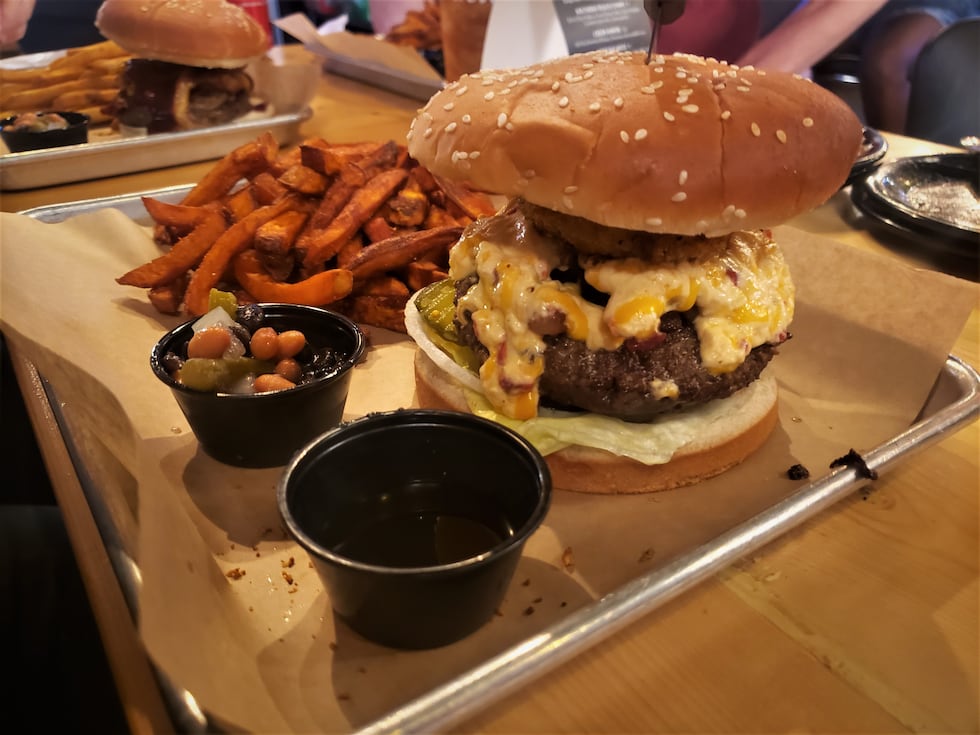 One stop that many people will agree is a true favorite is none other than the home of the "Best Burger" in Wilmington, Winnie's Tavern. More
Cape Fear Foodie: Craft Beer Week
One of the best weeks of the year is upon us, no I'm not talking about the continuation of March Madness and the NCAA basketball tournaments (although I have binge watched the sport for the last 7 days), I'm referring to the Cape Fear Craft Beer Week. More
Cape Fear Foodie: St. Paddy's Feast of Food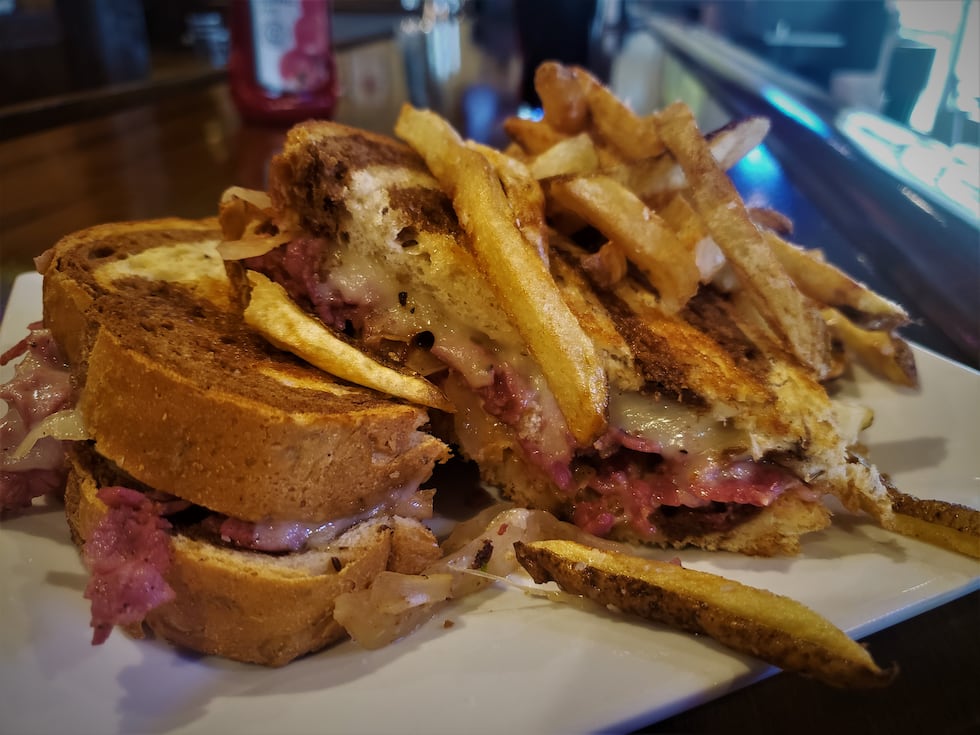 What is a true St. Patrick's Day celebration without the food? More
Cape Fear Foodie: Taco Tuesday You Say?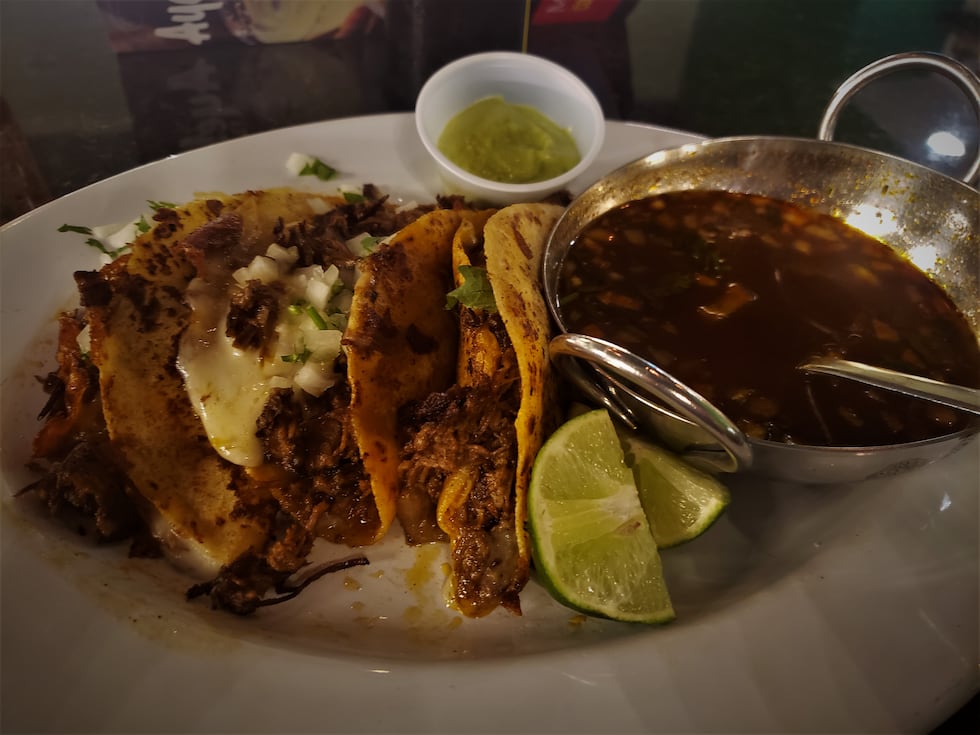 I've ventured to just about every Mexican restaurant in town, but one place I kept seeing on social media and kept hearing buzz about was the rather new locale by the Independence Mall, Aye! Toro. More
Cape Fear Foodie: Love What You Eat
For those in-the-know, Salt Fish is likely one of their favorite spots on the island, but I've talked to many people that have either never heard of it or never been. Well, consider this a call to arms to try this bodacious bungalow of tasty eats and drinks. More
Cape Fear Foodie: Three10 in the 910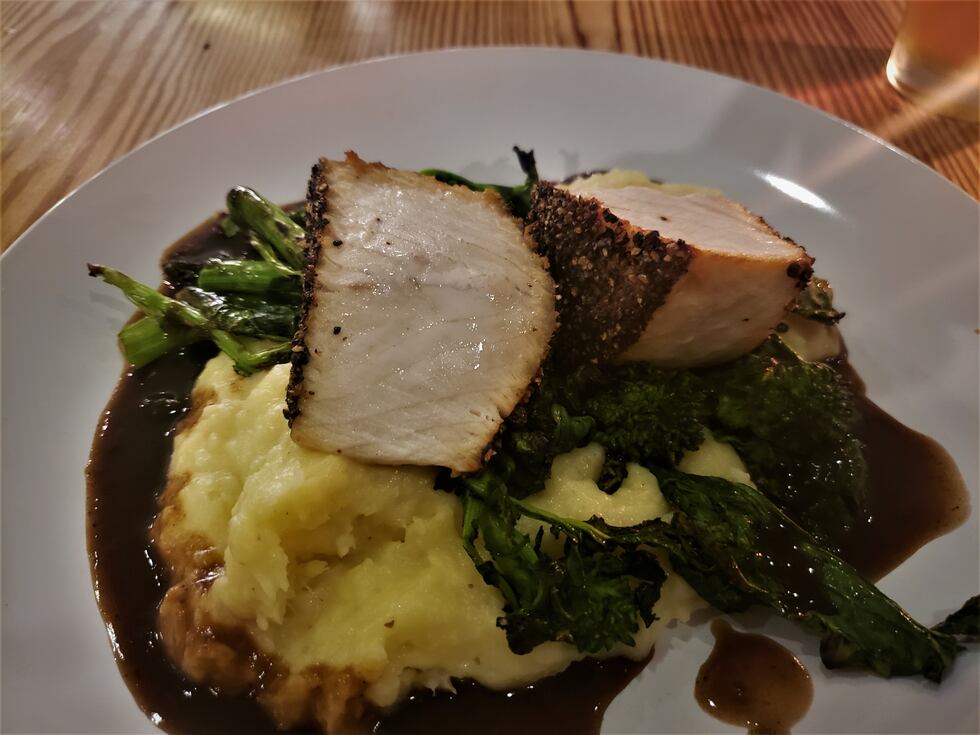 Typically I would settle for baked steak and gravy with mashed potatoes as my quintessential birthday meal (a childhood favorite) but this time I went with the southern-style seafood at Three10. More
Cape Fear Foodie: Southern Goes Global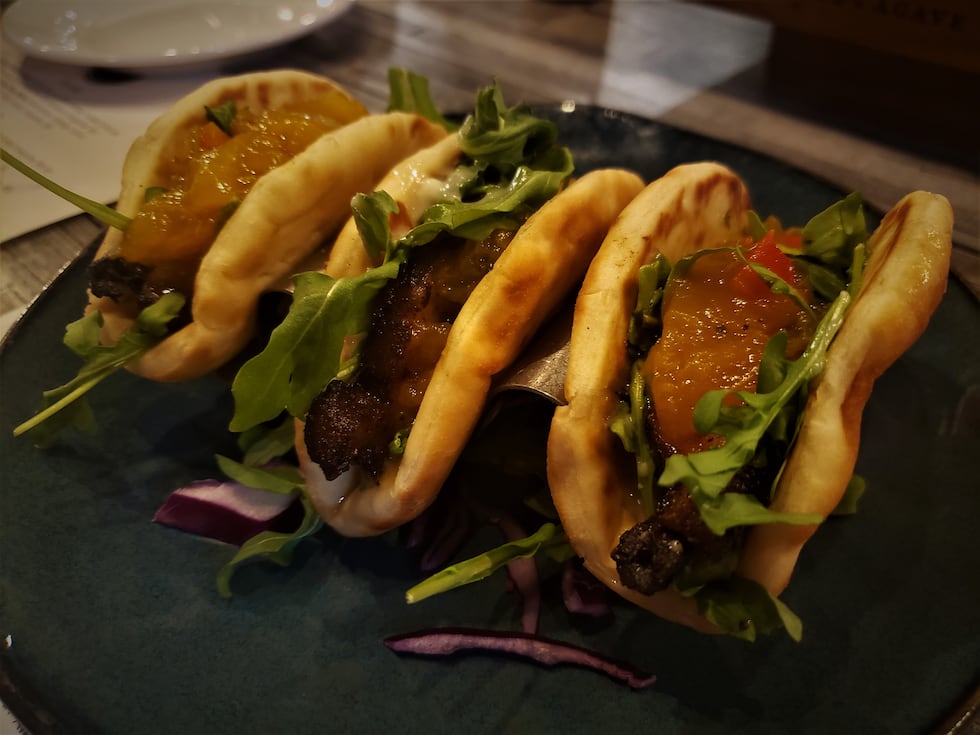 The inviting atmosphere, cool drinks and fun eats of Rumcow are popular with locals and tourists alike. More
Cape Fear Foodie: Pho You Should Know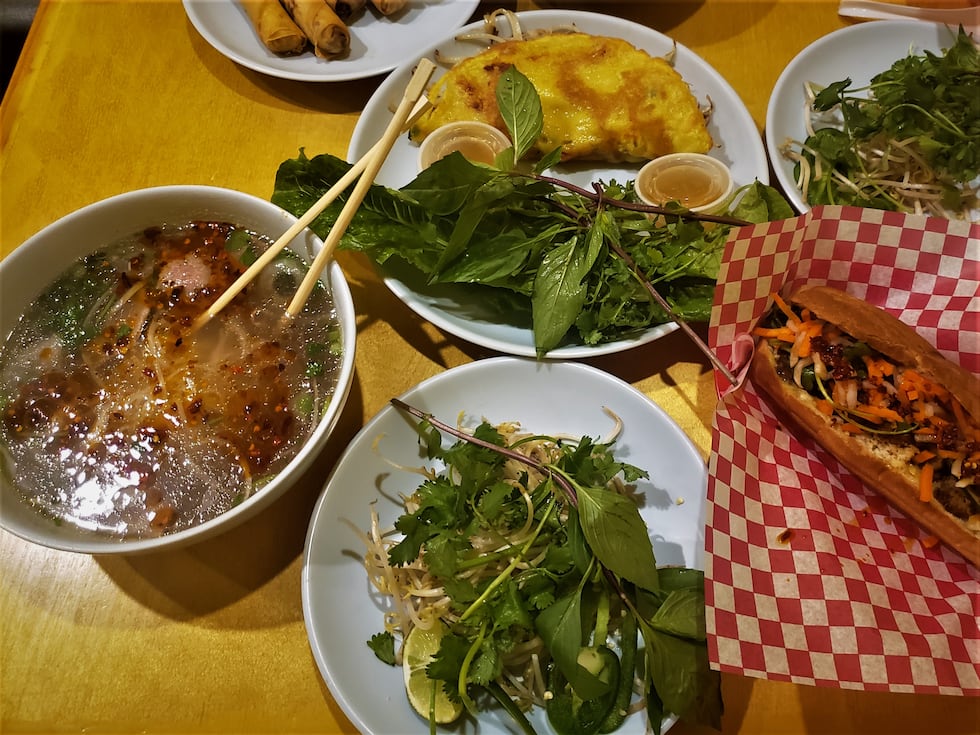 After the holidays, and all the treats and feasts, I wanted something a little lighter but packed with flavor. Look no further than Pho Cafe on Market Street. More
Cape Fear Foodie: Cheers with a Second Glass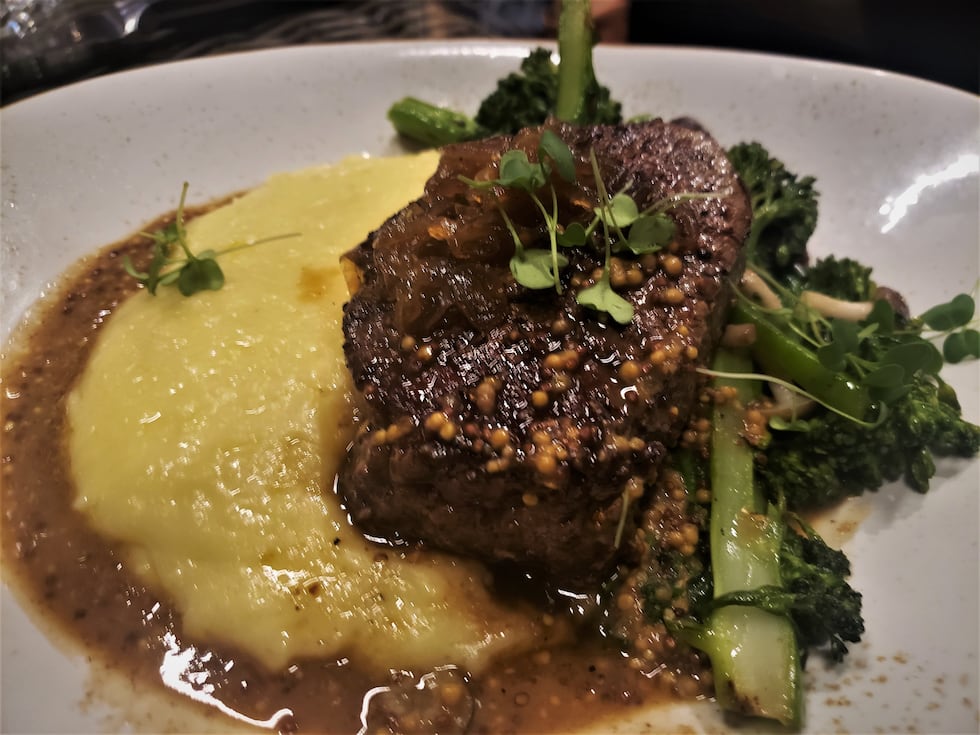 Given its name, The Second Glass is known for it's far-reaching wine selection, and each menu item comes with a wine pairing suggestion. More
Cape Fear Foodie: Soups and Sandwiches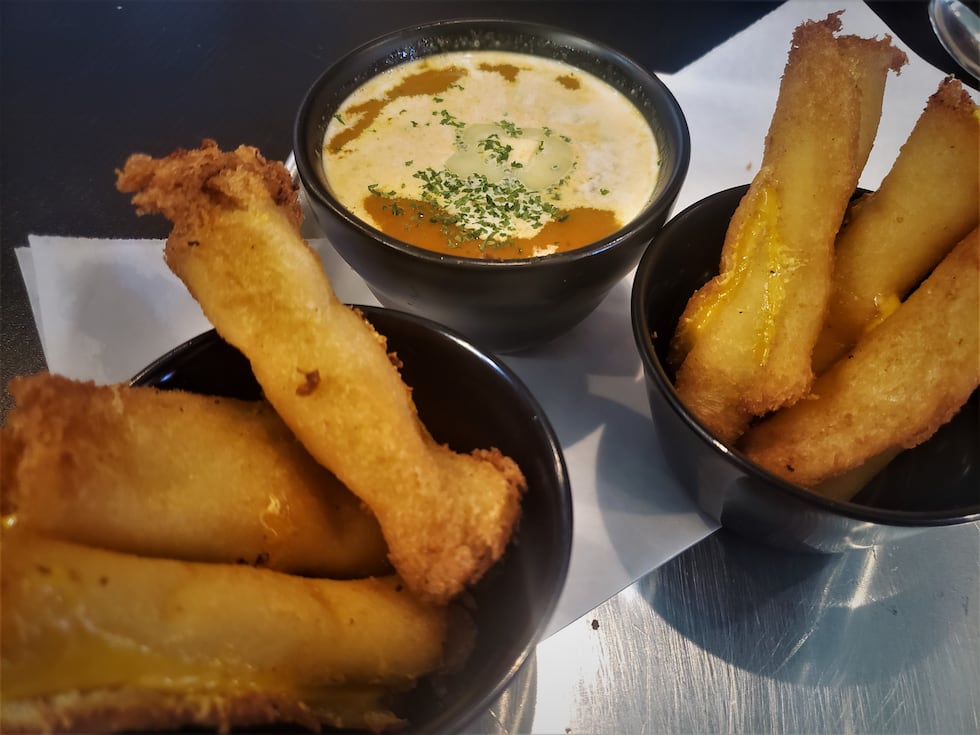 If you haven't been to The Kitchen Sink, it's about time you stopped by. More
Cape Fear Foodie Road Trip: Charleston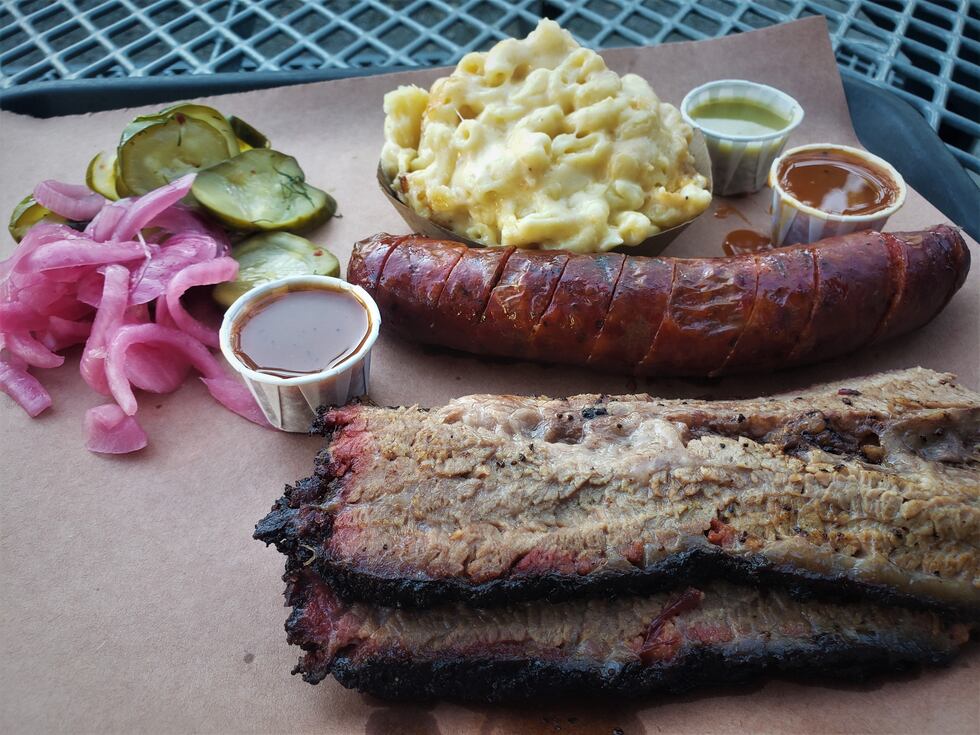 Buckle up for this Cape Fear Foodie Road Trip as we highlight some tasty spots to check out in Charleston. More
Cape Fear Foodie: Pining for pasta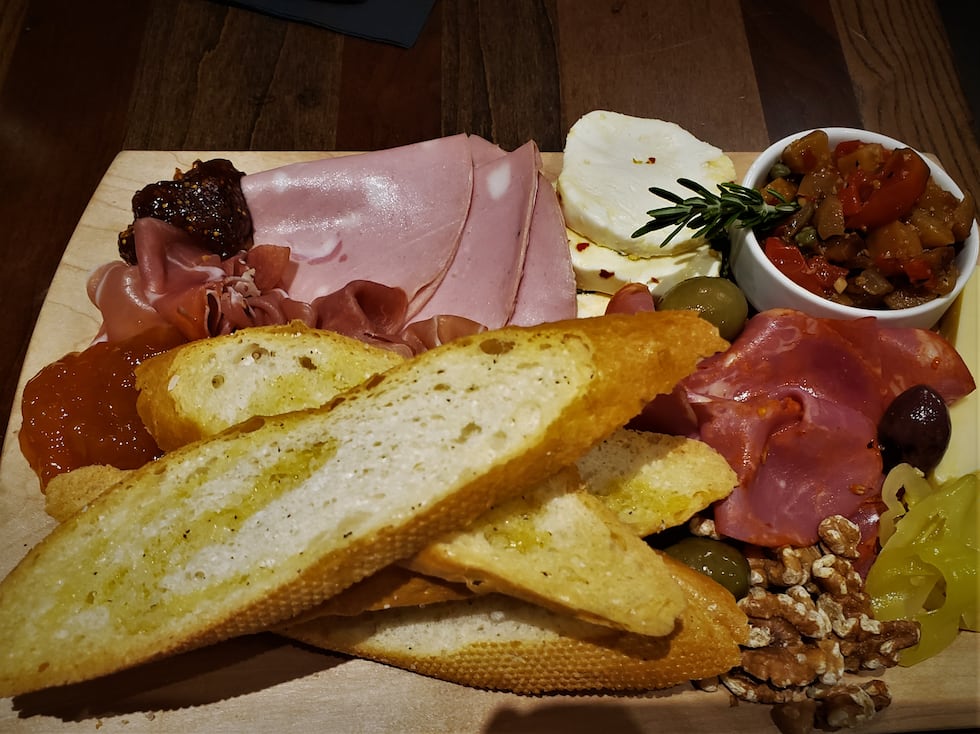 A trip to downtown Wilmington offered an perfect opportunity to revisit a place I had not been too in quite a while. Though when I left, I promised myself it wouldn't be that long until I returned to Quanto Basta. More
Cape Fear Foodie: Dia de los Muertos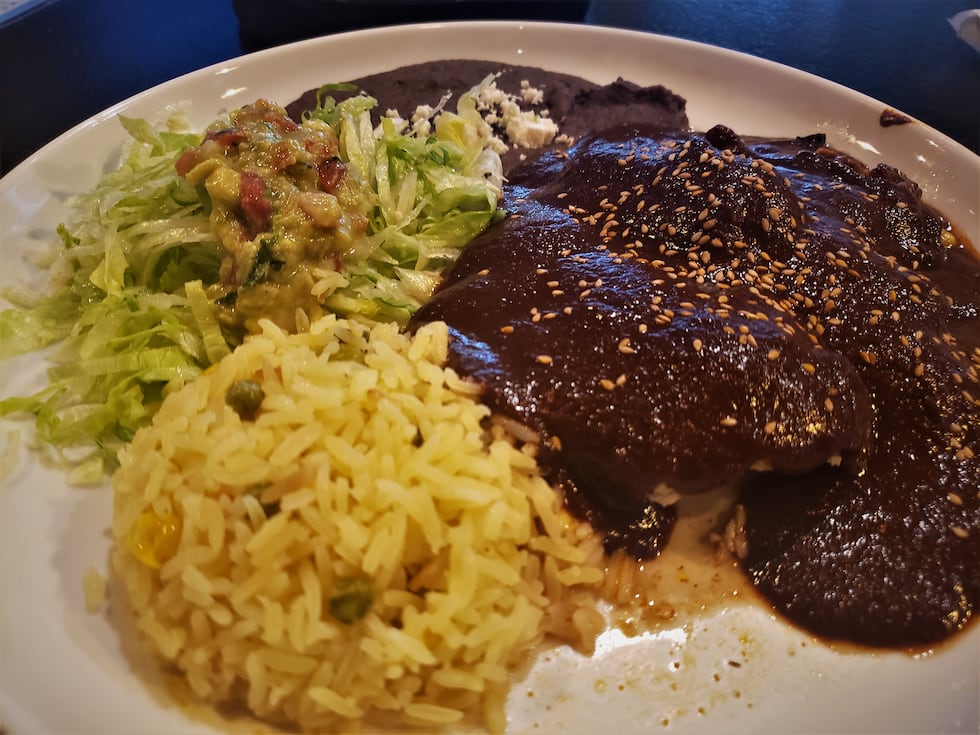 While the Cape Fear has a wider range of Mexican restaurants, everyone has their favorite as well. Friends in Leland swear by San Felipe, others love El Cerro, Beer Barrio, k38 or La Costa. I've had them all, and they all have something special about them, whether it's the location, the food or the people. More
Cape Fear Foodie: Hops and Harvest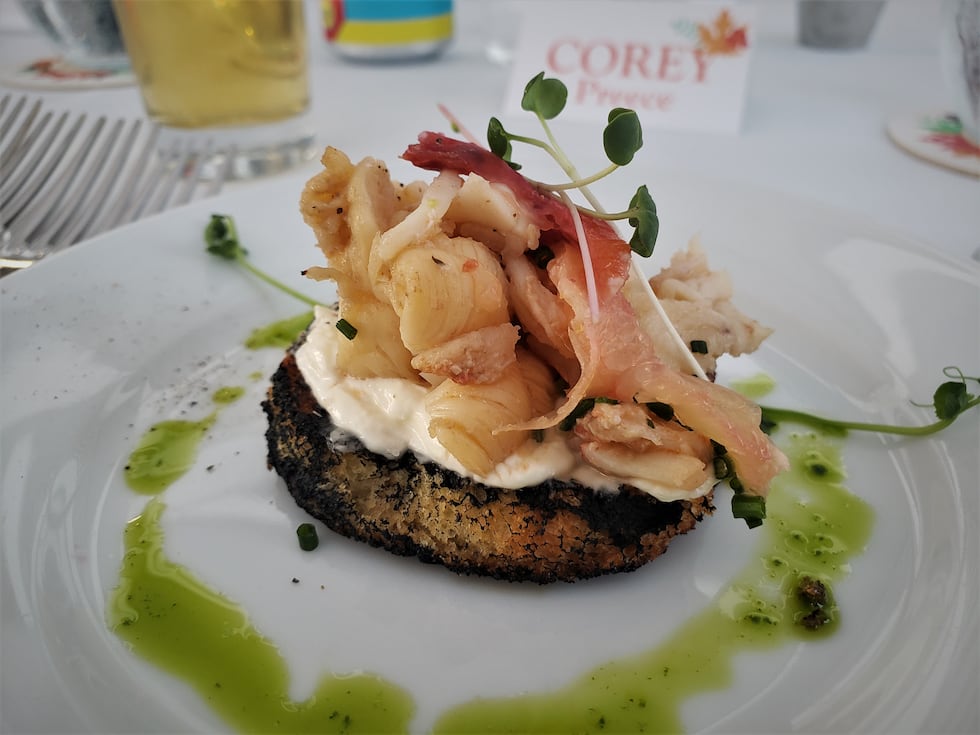 Blockade Runner's "Hops and Harvest" beer dinner, a delightful evening of fine dining and craft beer under a full moon. Read more
Cape Fear Foodie: Fine Indian Cuisine
Wilmington's Nawab: Fine Indian Cuisine offers a lengthy list of menu items, for those that are the mood for sweet, savory or spicy. Read more
Cape Fear Foodie: Autumn's bounty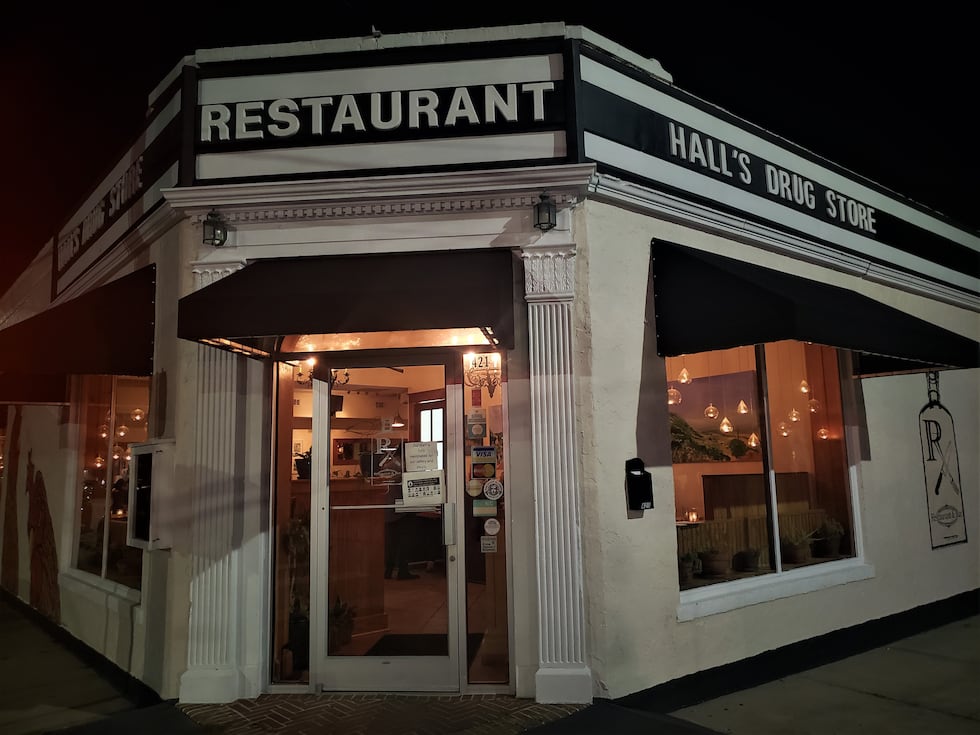 An old pharmacy turned restaurant, Rx has prided itself as a champion of farm-to-table dining for nearly a decade now. Read more
Cape Fear Foodie: Spooky sips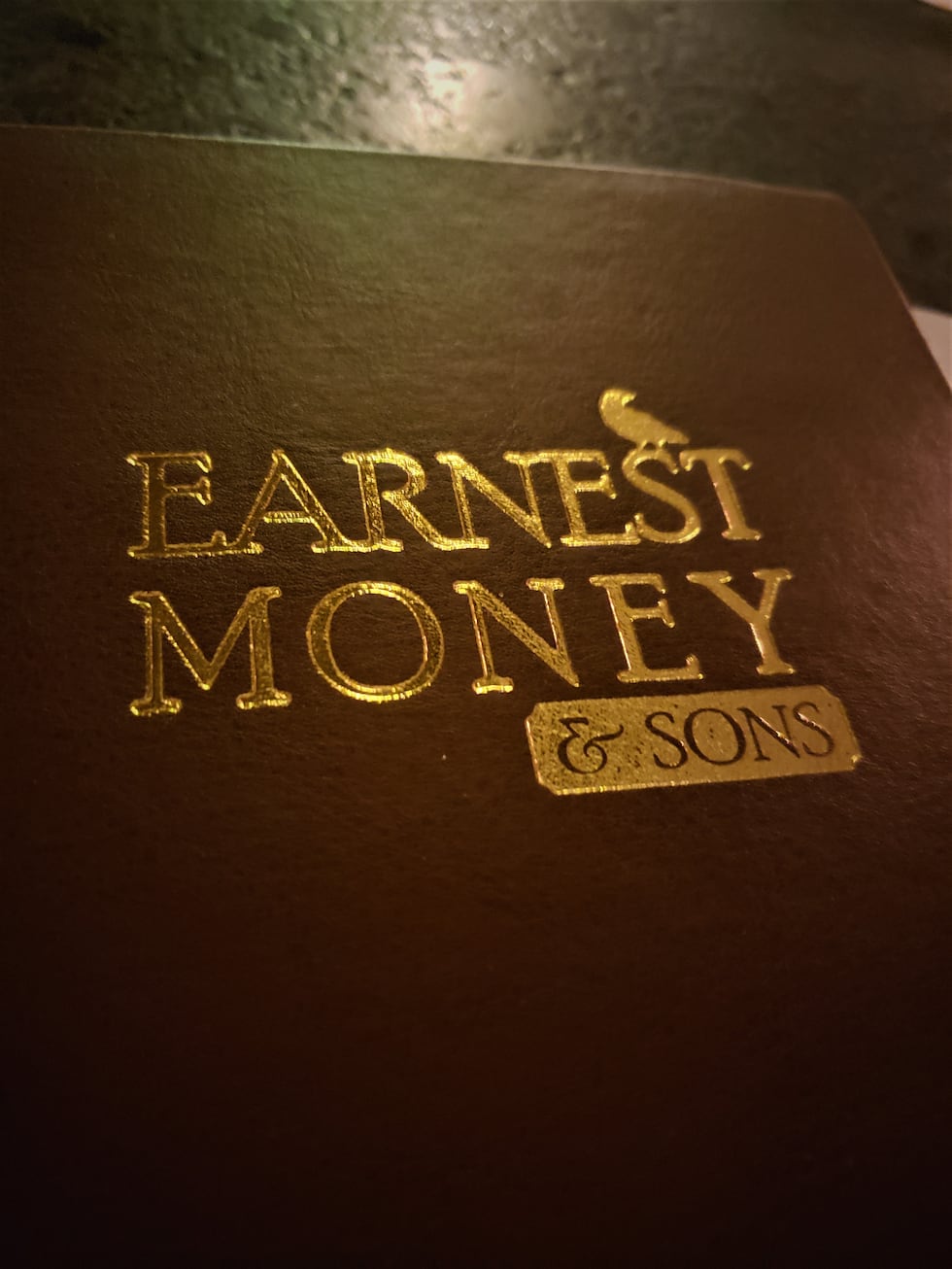 You won't find any mouthwatering appetizers or delectable entrees at Earnest Money & Sons., but you will find a City of Oz worth of expertly crafted cocktails. Read more
Cape Fear Foodie: Halfway to St. Patrick's Day
A longtime favorite in Wilmington for perfect Guinness pours and a beacon of light during past hurricanes, The Harp specializes in comfort food. Read more
Cape Fear Foodie: It's gametime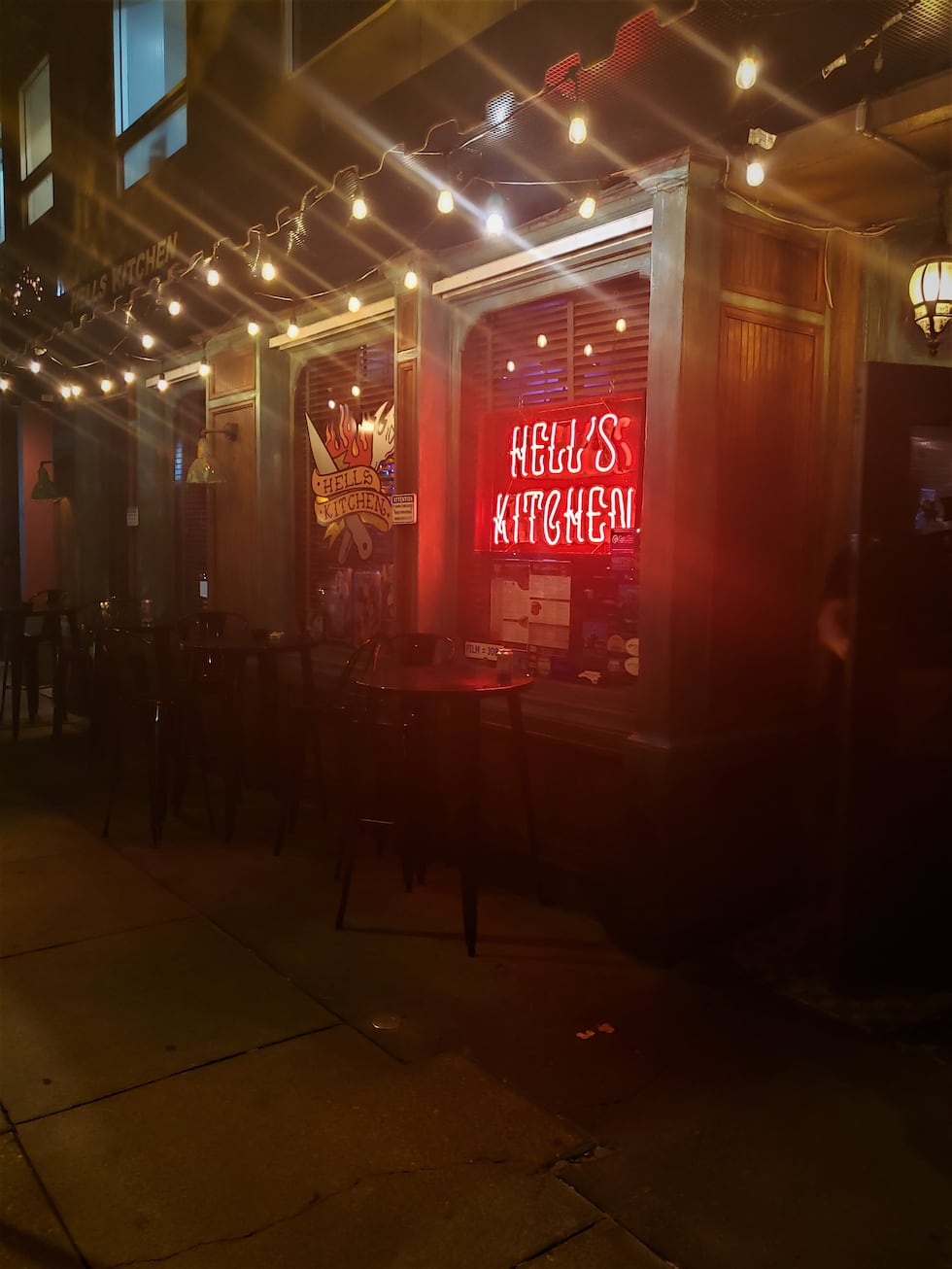 It's time for kickoff, so let's throw on our favorite jersey and run through some of the all-star players in the sports bar scene. Read more
Cape Fear Foodie: Wonderful aromas
Aromas of Peru is unassuming and one of several other restaurants tucked inside a shopping plaza on South College Road. But let this article serve as notice that it stands on its own, and you need to get here as soon as possible. Read more
Cape Fear Foodie: Festive foods
I've tried most of what downtown has on deck, but one place that had been missing from my checklist is a crown jewel of the city's food scene, Savorez. Read more
Cape Fear Foodie: Bunches of brunches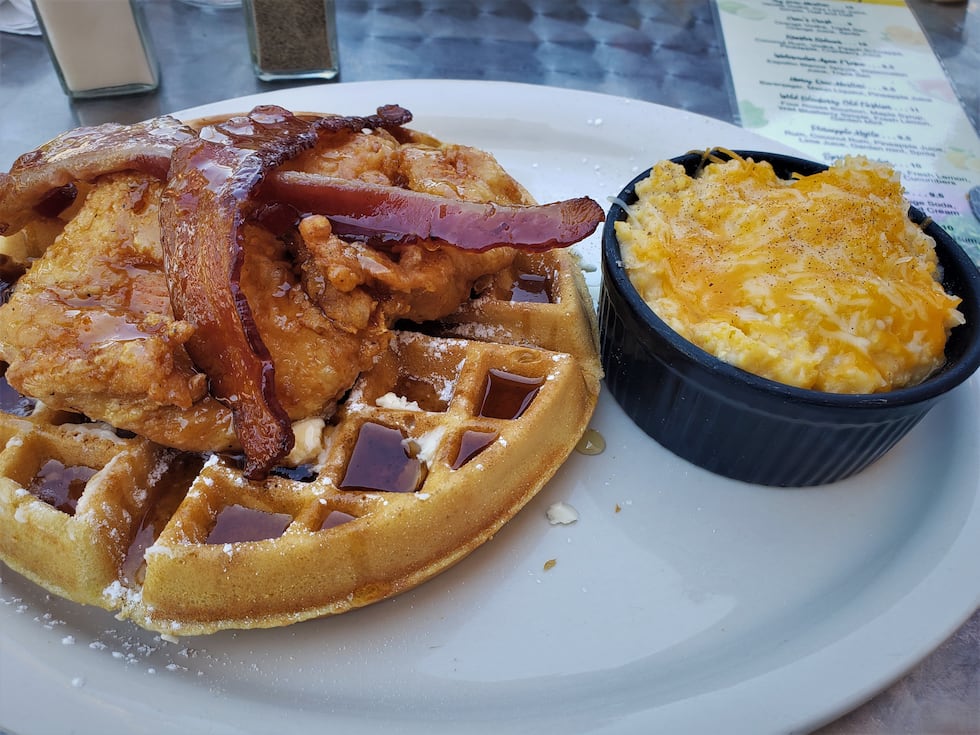 This week let's check out some restaurants that offer brunch worth getting out of bed for. Read more
CheeseSmith is Back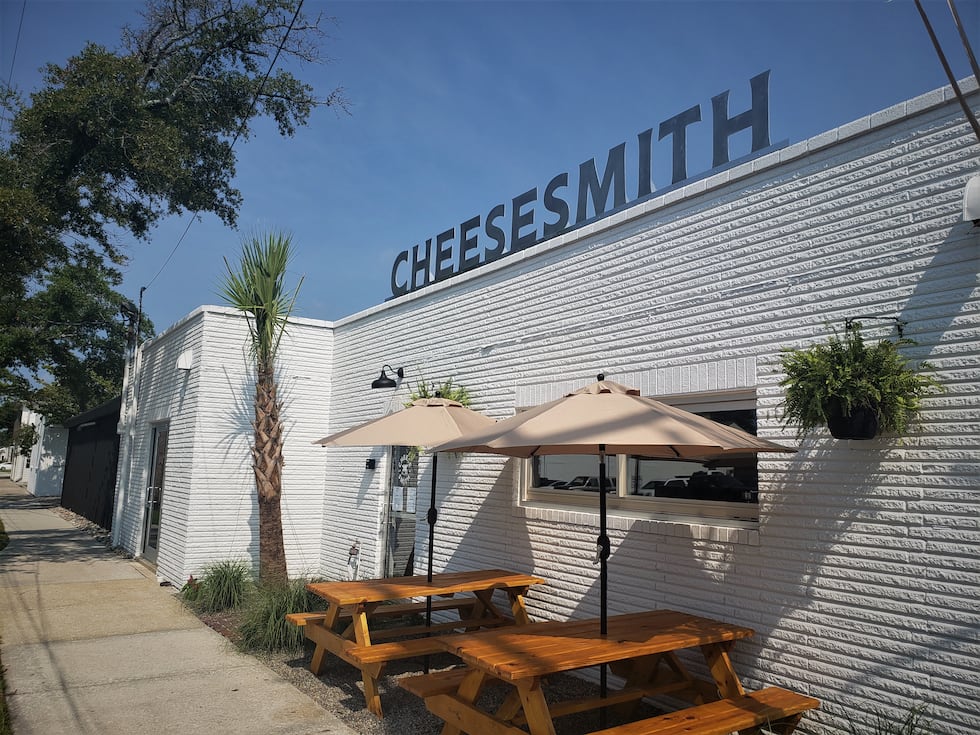 Luckily my want for some classic comfort food coincided with one of the most anticipated restaurant openings in 2021. CheeseSmith is back and better than ever! Read more
Pizza with Big Time flavor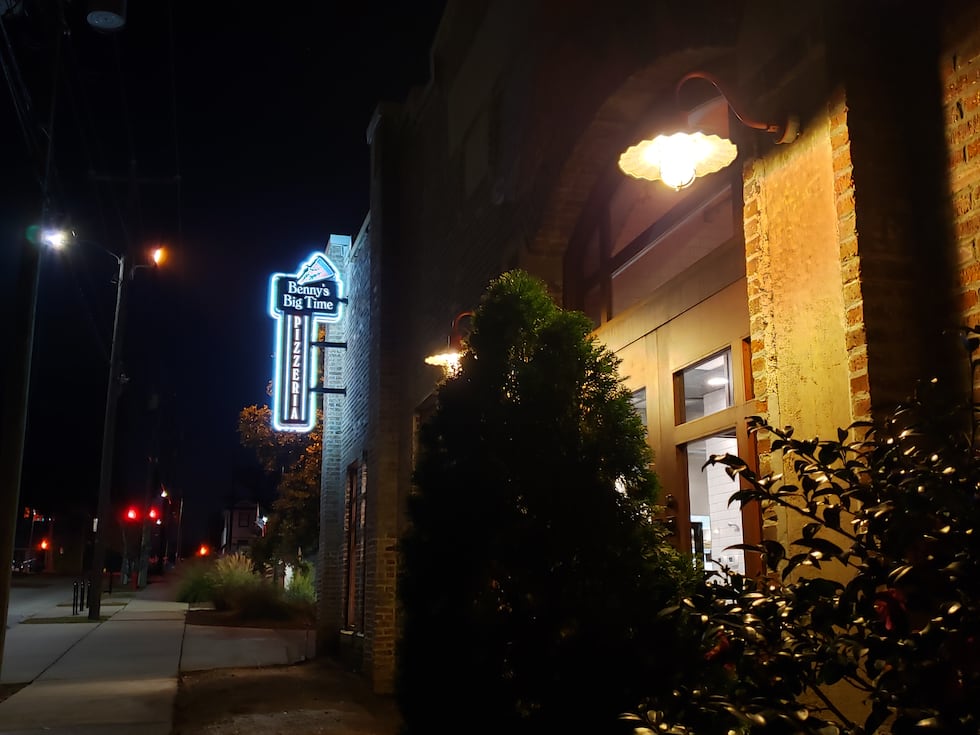 One place I find myself visiting more than others is well-known to most but a stranger to many. Read more
Provisions for the coast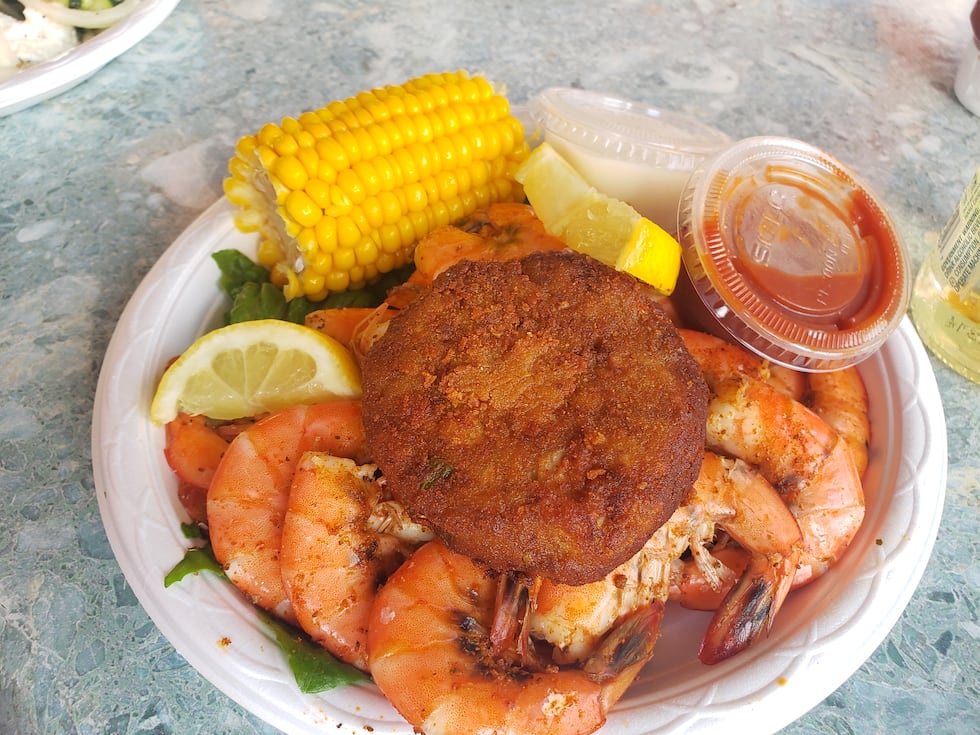 I decided to meet some old friends for some waterfront dining in Southport for what I thought would be a relaxing setting with even better food. And Provision Company delivered on all fronts. Read More
A Taste for Italian
There are times you want a sandwich, or could go for pasta, or want to take it easy with a salad...luckily there are some places that serve all of those options. Though none does it better (in my estimation) than Wilmington's famed A Taste of Italy. Read more
From Sea to Shining Seabird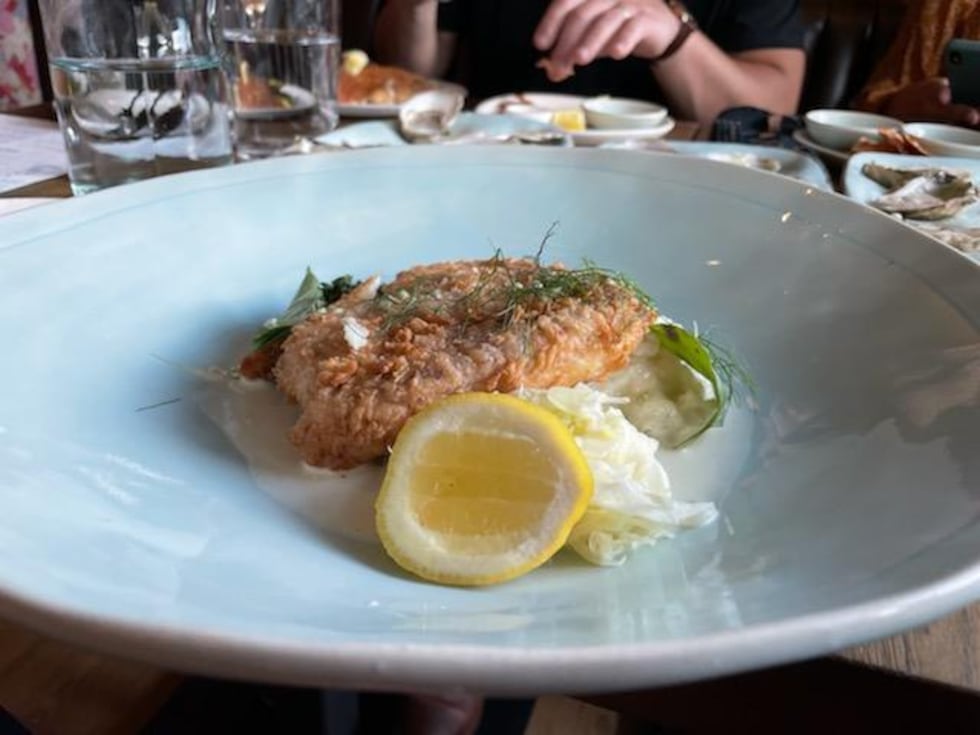 When I first moved to Wilmington, I had read about Chef Dean Neff and his masterclass in the kitchen. And although I didn't get the opportunity to try the James Beard Award semifinalist's cuisine at Pinpoint, his new venture at Seabird is well worth your attention. Read more
Double Your Happiness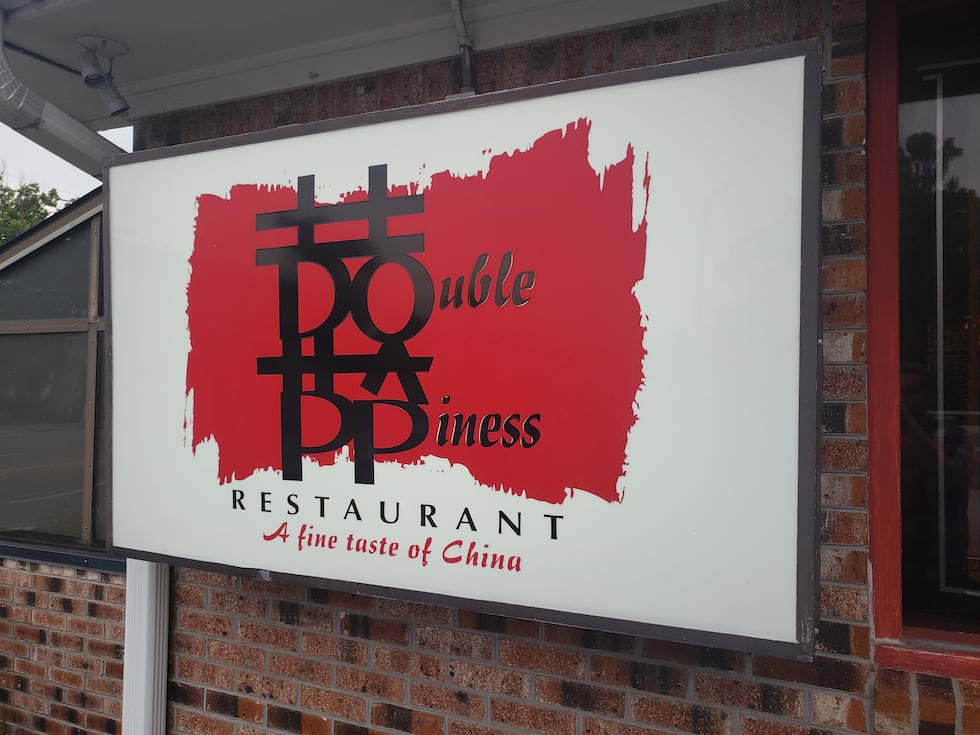 Talkin' Tapas
What are "tapas?" They're essentially appetizers or small plates. Typically you would have to sail the ocean blue and land in the beautiful port towns of Spain to get traditional tapas, but the Port City has plenty of options. Read More
A "Mess" of good eats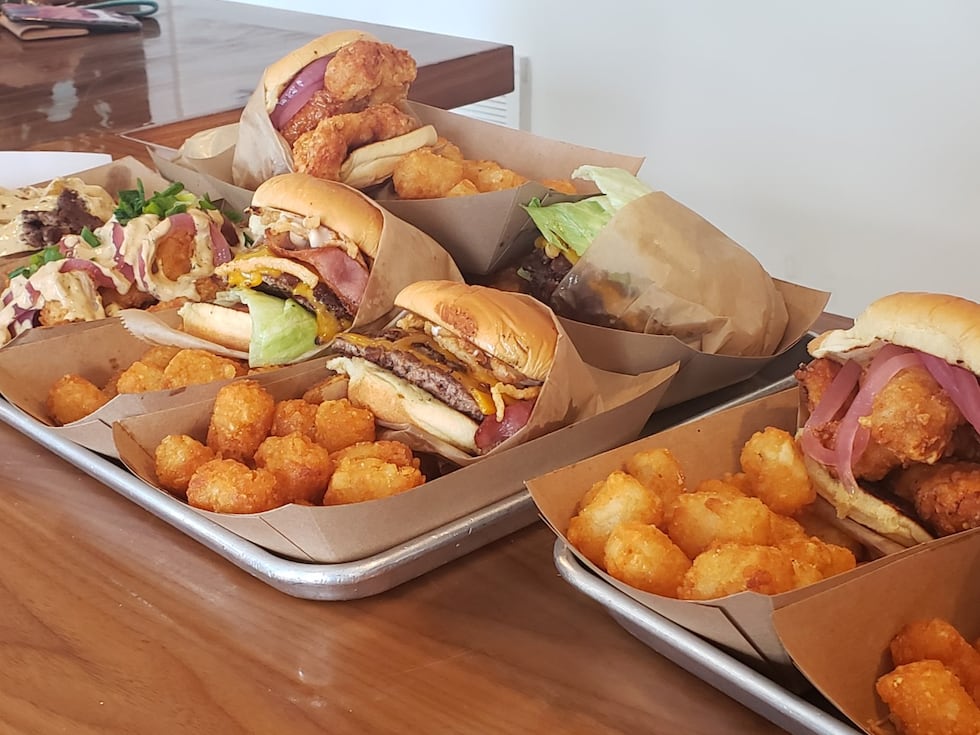 Welcome to the first installment of Cape Fear Foodie, a one-stop-shop for all the hippest places to eat and drink from Surf City to Ocean Isle Beach and all points in between. Read More