Reporter and Weekend Anchor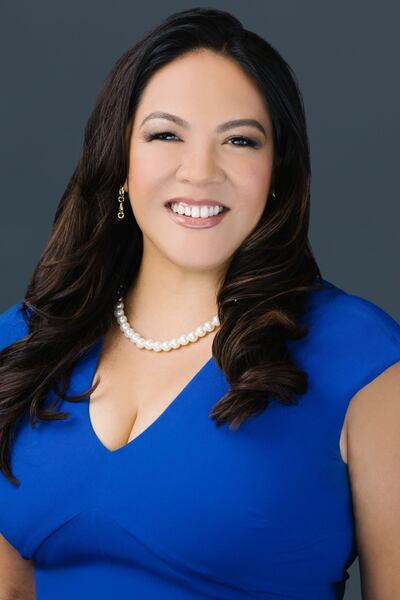 Whether she's covering the historic U.S.-North Korea Summits, interviewing newsmakers like a young Harvard dropout named Mark Zuckerberg, or listening to Filipino and indigenous communities who feel invisible, Annalisa Burgos brings personality and credibility to her reporting of everything from Asia politics to Wall Street to food and travel. She's an international TV anchor and journalist with more than 22 years of experience covering news, business and lifestyle in Los Angeles, New York City, Manila, Singapore, and other cities across Asia and the United States. Annalisa also teaches news reporting at the University of Hawaii at Manoa and most recently was an anchor/reporter on KITV-4. She was a 2019 Jefferson Fellow of the East-West Center, and studied immigration policy in Hawaii, Korea, the Philippines and Australia.
Before moving to Honolulu, Annalisa was news anchor and managing editor at the ABS-CBN News Channel, an international cable network based in the Philippines and broadcast worldwide as The Filipino Channel. She covered the Duterte administration and local and international politics and hosted a popular "Food Diplomacy" segment, where she dined with ambassadors and discussed culture and geopolitics. Prior to that, she was an anchor and correspondent for Channel NewsAsia, a regional cable network based in Singapore, and traveled across Asia for her weekly food and travel series "What's Cooking." Before moving to Asia, Annalisa worked in New York as an anchor, reporter and digital editor for major media companies, including Forbes, CNBC, HGTV, and Bloomberg, and began her career as a newspaper reporter. Born in Los Angeles, she graduated from UCLA and Columbia University's Graduate School of Journalism.
She advocates for the Filipino community as a board member for the Filipino Young Leaders Program and supports youth and women empowerment. She enjoys spending time with her husband and two children, traveling, exploring new food and cultures, and singing karaoke.
Email Annalisa at Annalisa.Burgos@HawaiiNewsNow.com.
Updated: Dec. 3, 2022 at 1:48 PM EST
|
By
Annalisa Burgos
and
Jordan Gartner
Pearl Harbor attack survivor Ira "Ike" Schab got a hero's welcome in Honolulu.
Updated: Sep. 25, 2022 at 2:57 PM EDT
|
By
Annalisa Burgos
and
Andrew McMunn
In June 2018, Tesla's SolarCity installed roof panels and wall chargers on Ben Kulia's multi-unit home. So far, he said the project has only caused him anguish.
Updated: Apr. 27, 2022 at 12:57 PM EDT
|
By
Annalisa Burgos
and
Debra Worley
The pair said they've been stranded in Barcelona since Saturday, after contracting COVID-19 while on a cruise in Europe. Travelers returning to the United States must test negative for COVID-19.