Anchor/Reporter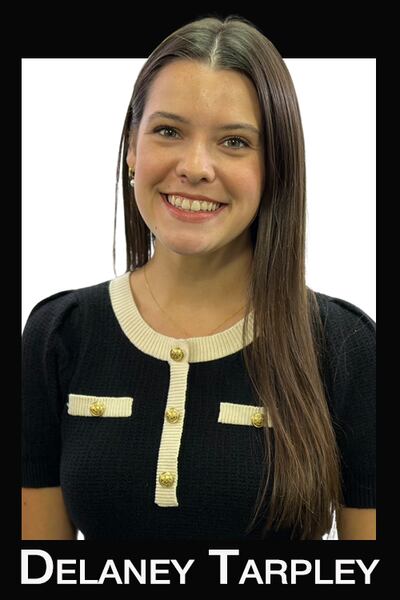 Delaney Tarpley joined the WECT news team in September 2023 as a multimedia journalist and weekend anchor.
Delaney was born and raised in Kansas City, Missouri. She is a proud alum of the University of Missouri, where she graduated with a bachelor's in journalism and political science and a minor in psychology. All four years of school, Delaney worked at Columbia's local NBC affiliate KOMU 8 News and spent her last few years there as a reporter, producer and weekend anchor. Delaney also had a few internships during college including working locally for the Tom Bradley Radio Show on Jack.fm and working on the east coast at NBC Boston. She also studied abroad in Brussels, Belgium (a place she desperately wants to get back to!) where she worked as a video intern at Are We Europe magazine.
Delaney enjoys telling many types of stories. Some of her past favorites include the continued coverage of Missouri's legalization of recreational marijuana, including an exclusive interview she conducted with the first person to be released from prison because of the legalization. She also covered stories from Missouri's capital about bills limiting transgender rights and how they impacted Missouri's LGBTQ+ community. Internationally, she was in Belgium at the start of the war in Ukraine and was able to write a timeline of its first few months for Are We Europe magazine.
Minus the brief internships in Boston and Belgium, Delaney has been a Midwest girl all her life. She's excited to be in Wilmington where she can experience coastal living for an extended period of time, for the first time! When she's not working, you can find her trying new restaurants, picking out her next read at the library and trying to soak up life by the water in the great city she now gets to call home.
Have a story idea? You can reach Delaney at delaney.tarpley@wect.com.
Updated: Oct. 4, 2023 at 6:03 PM EDT
|
Dr. John Gaines said it was organizations similar to Coastal Horizons that helped him become the person he is today.