Black voters sue to strike down NC Senate map, saying it's racially gerrymandered
North Carolina Republican state legislators redrew the district lines for the state legislative seats this year. Opponents say they violate federal voting rights laws.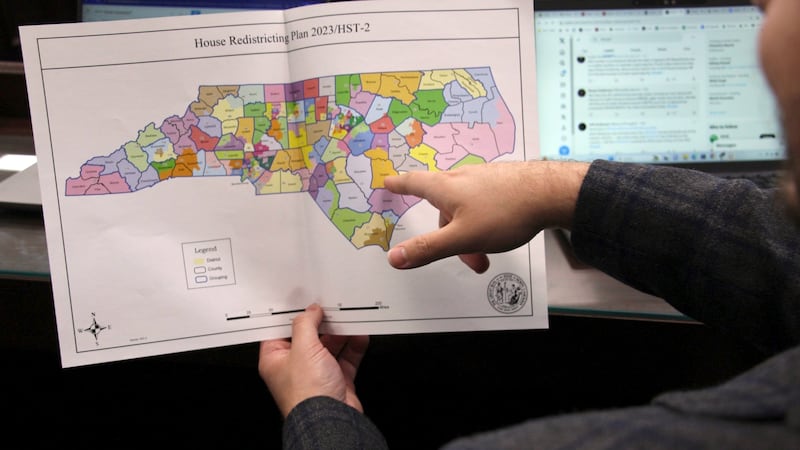 Published: Nov. 21, 2023 at 6:59 AM EST
RALEIGH, N.C. (WRAL) - The first of what's expected to be multiple lawsuits challenging North Carolina's new voting districts was filed Monday, alleging that the new state Senate map discriminates against Black voters.
"Despite having ample evidence of racially polarized voting and a history of discrimination in the 'Black Belt counties' of northeastern North Carolina, and an obligation under the Voting Rights Act to analyze that evidence before drawing districts, the North Carolina General Assembly adopted a Senate plan that unlawfully deprives Black voters of the opportunity to elect candidates of their choice," the lawsuit says.
New voting maps for all of the state's legislative and Congressional districts were redrawn this year because the previous maps, drawn in 2021, were thrown out last year as unconstitutionally gerrymandered.
You can read the rest of this story here.
Copyright 2023 by Capitol Broadcasting Company. All rights reserved. This material may not be published, broadcast, rewritten or redistributed.