Brunswick County Commissioner Frank Williams will run for reelection in '24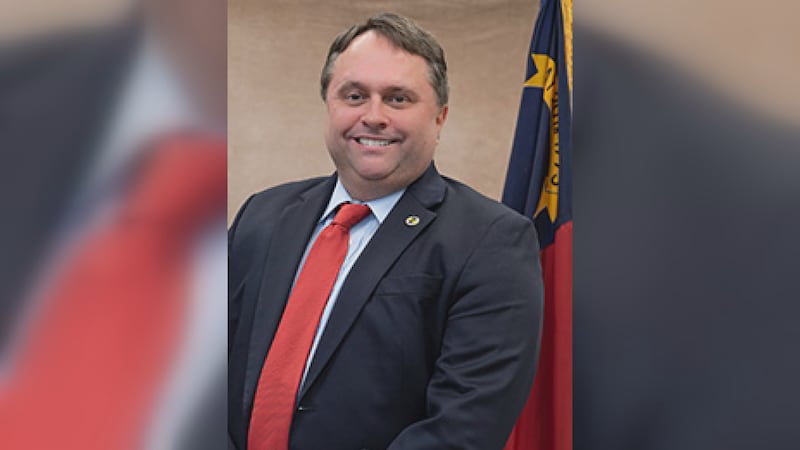 Published: Nov. 20, 2023 at 1:55 PM EST
BRUNSWICK COUNTY, N.C. (WECT) - Brunswick County commissioner Frank Williams announced Monday he plans to file to seek a fourth term on that board in next year's election. Candidates can begin filing for 2024 elections on Monday, December 4, 2023.
Williams, who represents District 5 on the five-member board, was first elected in 2012, and won reelection in 2016 and 2020. He served as chairman of the board from 2016-2020, and as President of the North Carolina Association of County Commissioners from August 2021-2022.
"While I'm proud of our record of common-sense conservative leadership, there is still work to be done – particularly given our status as one of the fastest-growing counties in the nation," Williams said in a statement included in his emailed announcement. "Moving forward, we must review and update our development ordinances to protect our quality of life as our county continues to grow. We must continue to provide the Brunswick County Sheriff's Office with the resources they need to keep our communities and schools safe. We must work with the Brunswick County Board of Education to ensure that our schools have adequate, safe facilities. We must continue our efforts to recruit good, high-paying jobs to our county. We must continue expanding our water and sewer infrastructure to accommodate our county's growth. Finally, we must do these things while remaining vigilant about ensuring that Brunswick County never becomes an over-taxed, over-regulated place like those so many new residents moved here to escape."
Williams is president of Pioneer Strategies, a public relations/strategic communication firm, and co-owner of Pioneer Specialties, a promotional products distributorship. He and his wife Lori live in Leland.
Along with Williams, current commissioners Pat Sykes and Mike Forte have their current terms on the board ending in December 2024.
Copyright 2023 WECT. All rights reserved.