'We are comfortable': Hornets release statement on Miles Bridges' eligibility to return
This comes after a barrage of legal complications.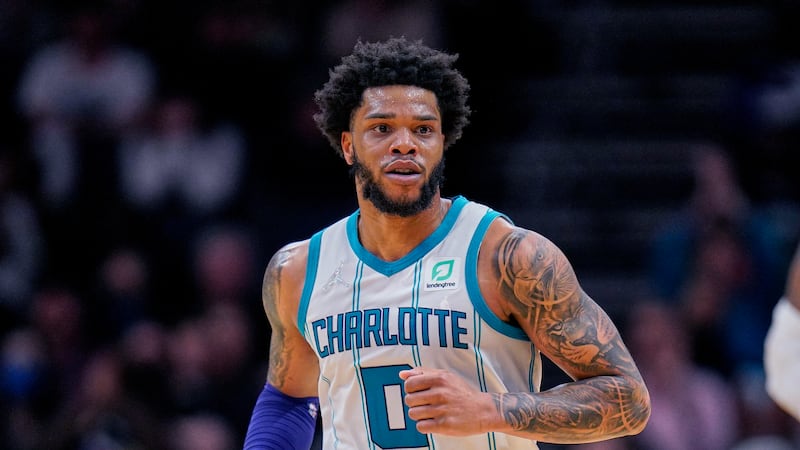 Published: Nov. 16, 2023 at 11:40 AM EST
CHARLOTTE, N.C. (WBTV) - Hornets' forward Miles Bridges is eligible to play on Friday for the first time in over a year.
This comes after a barrage of legal complications, which stemmed from accusations he assaulted the mother of his children during the summer of 2022.
Due to this, Bridges missed the entirety of the 2022-23 NBA season and was given a 30-game suspension. Because he missed the entire season, the league considered 20 games of the suspension served, and he would only miss the first ten games of the 2023-24 season.
Thursday, the Hornets released the following statement regarding Bridges' return to the court:
Most recently, on Oct. 13, Bridges was arrested in Lincoln County and released on bond after allegedly violating a domestic violence protection order. The criminal summons stated that he threw billiard balls at his ex-girlfriend's car while their children were inside it. The balls smashed a window and dented the car.
Copyright 2023 WBTV. All rights reserved.