Local leaders, churches and businesses partner to provide Thanksgiving Grocery Giveaway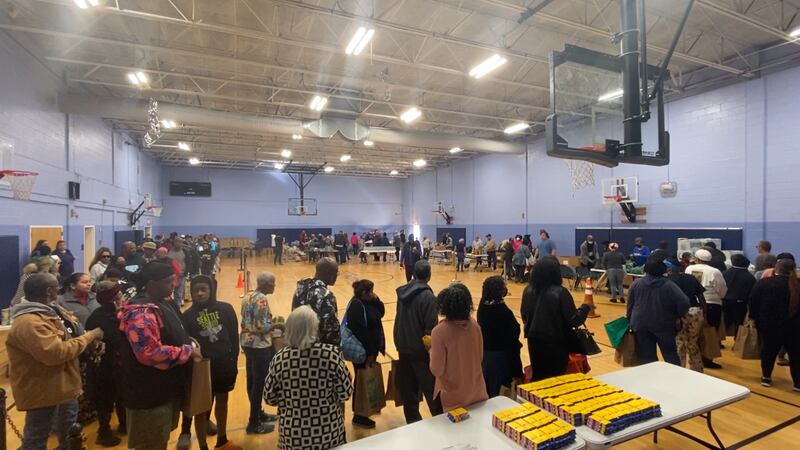 Published: Nov. 14, 2023 at 10:38 AM EST
WILMINGTON, N.C. (WECT) - On Saturday, Nov. 18, visitors to the MLK Community Center in downtown Wilmington will have the opportunity to receive free Thanksgiving groceries.
This year's Community Thanksgiving Grocery Giveaway was made possible by Pastor Rob Campbell, of New Beginning Christian Church and the Wilmington Interdenominational Ministerial Alliance, 828 Church, the City of Wilmington, New Hanover County, local businesses and non-profit leaders, according to an announcement from organizers.
"Throughout this week, a dedicated team of volunteers is transforming the Martin Luther King Community at 401 South 8th Street in Downtown Wilmington into a free grocery store," an announcement from New Beginning Christian Church states. "The store will be stocked with traditional Thanksgiving fixings, including rice, mac & cheese, stuffing, chicken, a variety of canned goods, produce, and dessert pastries.
"All these items will be available free of charge this Saturday, November 18, 2023, when the grocery store opens its doors from noon to 3 pm."
Groceries will be available on a first-come first-served basis. Attendees are encouraged to bring their own bags, although some bags will be available.
Copyright 2023 WECT. All rights reserved.