Cape Fear Community College to host free concerts showcasing student talent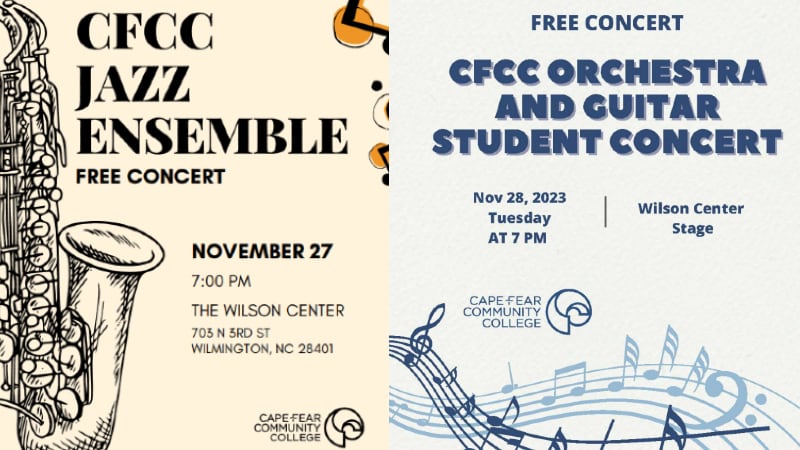 Published: Nov. 14, 2023 at 9:17 AM EST
WILMINGTON, N.C. (WECT) - Cape Fear Community College's Music Department has announced two student concerts for Monday, Nov. 27, and Tuesday, Nov. 28.
According to the announcement, the CFCC Jazz Ensemble will play on Nov. 27, while the CFCC Orchestra and Guitar Student Concert will take place on Nov. 28. Both shows will begin at 7 p.m.
"The Jazz Ensemble Concert will feature talented student musicians performing a diverse repertoire of traditional and contemporary jazz genres, showcasing their passion and talent in this vibrant musical style. Whether you are a seasoned jazz aficionado or new to the genre, this concert will surely entertain and impress," the release from the college states. "The Orchestra and Guitar Concert will highlight the impressive skills of CFCC students. Audiences can expect a captivating performance that combines an orchestra's classical elegance and a guitar's enchanting melodies."
The public performances will be free to attend and take place at the Wilson Center, located at 703 N 3rd St. in Wilmington.
Copyright 2023 WECT. All rights reserved.