Halifax County woman wins $150,000 in new holiday-themed scratch-off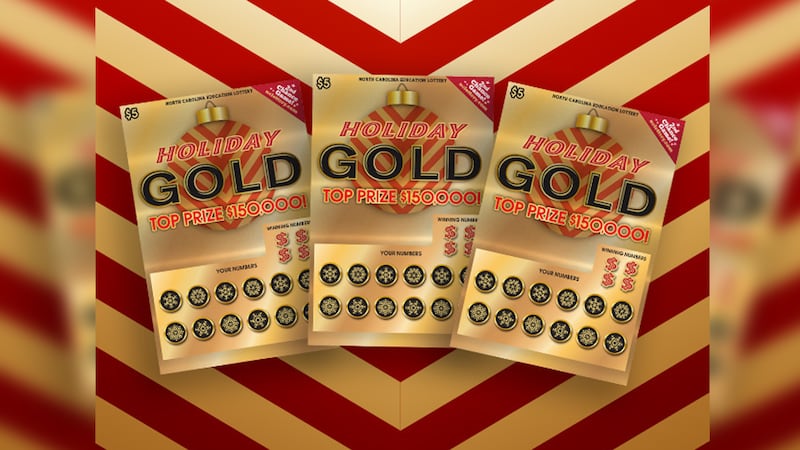 Published: Nov. 9, 2023 at 2:44 PM EST
RALEIGH, N.C. (WITN) - North Carolina Education Lottery officials say that a Halifax County woman has won the first $150,000 prize from a holiday scratch-off game.
On Thursday, Lottery officials announced that Tonika Harry of Enfield had claimed the first of four $150,000 top prizes from the new holiday-themed game, Holiday Gold.
Harry bought the $5 ticket from Robbie's Express Mart on N.C. 561 in Enfield. She collected her winnings yesterday.
This win is one of four $150,000 prizes from the game, leaving three still out for grabs.
Lottery officials said the new game debuted just this month.
Copyright 2023 WITN. All rights reserved.