Sheriff: Suspect shot Robeson Co. deputies, stole patrol car attempting to elude arrest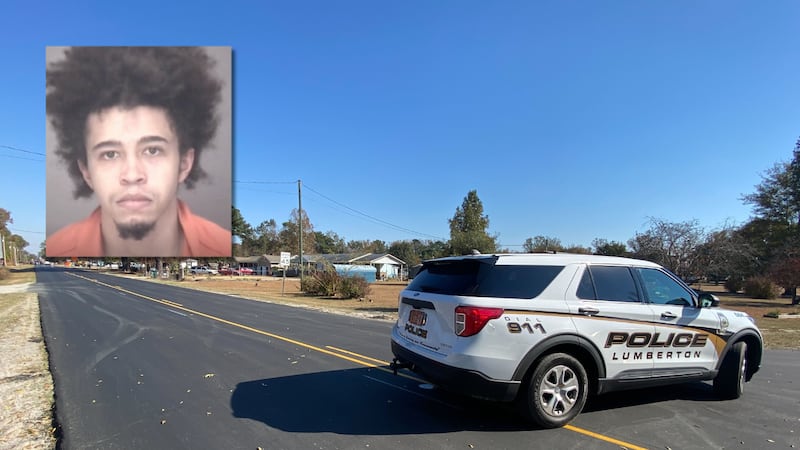 Published: Nov. 7, 2023 at 12:35 PM EST
|
Updated: Nov. 9, 2023 at 8:30 PM EST
ROBESON COUNTY, N.C. (WMBF) - The Robeson County Sheriff's Office says two of its deputies are being treated after a Tuesday shooting.
Deputies responded just before 9:30 a.m. to the area of Lois Ann Drive in Maxton after tips about a potential wanted person sighting.
During a news conference on Tuesday, Sheriff Burnis Wilkins confirmed the suspect is 20-year-old Shawn Tobin Locklear Jr. He was out on a pre-trial release for a murder investigation from November 2022.
"Now the disgusting part of all of this, is he's out after already committing a felony," Wilkins said. "I'm not only disgusted, neighbors are disgusted."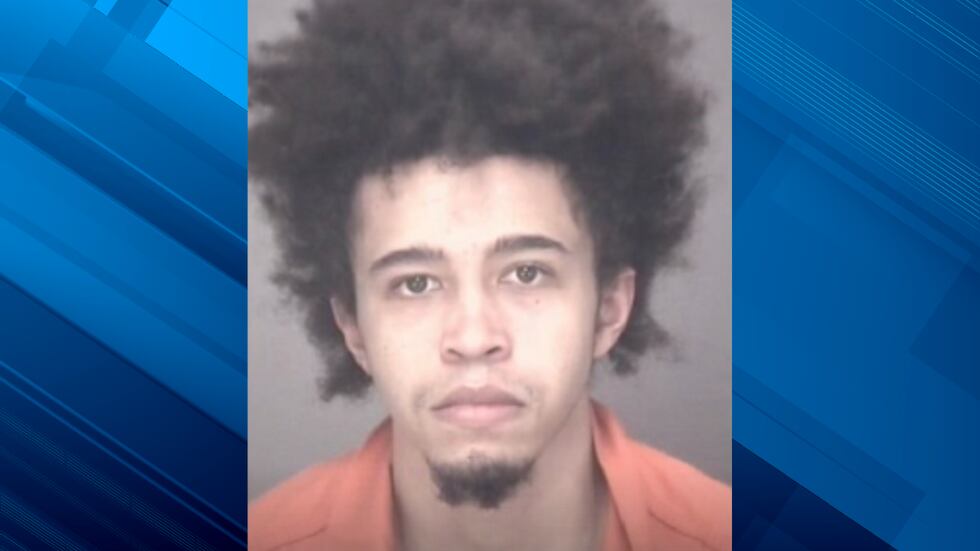 Wilkins said the deputies attempted to serve a warrant for violating the terms of his pre-trial release when Locklear Jr. ran away from deputies and through the nearby woods. Deputies spotted him behind a tree when he allegedly jumped out and started shooting at deputies.
At least one deputy fired back multiple times. One of the deputies hit, was shot at least three times in the upper body, and the second deputy was hit once in the leg near his femoral artery.
Locklear Jr. then jumped into a deputy vehicle and backed over one of the deputies, breaking his leg, before hitting another deputy's car and then driving off. He drove for about half a mile before being stopped by additional deputies and arrested.
Wilkins said the suspect should not have even been out of jail and allowed to walk around free in the first place.
"Had this guy been locked up where he's supposed to be, yes our jail is full, but I can make room for a murder suspect. I have never seen it. Such a waste where murderers are walking around in this county like they are. There are dozens that are doing it right now. A plastic bracelet on your leg on pre-trial release on murder means nothing," Wilkins said.
The two deputies, Jonathan Locklear and Kaelin Walters, and the suspect were taken to the hospital. Both deputies are currently in surgery, one for his leg and the other to remove shrapnel near his heart, according to Wilkins.
Wilkins said one deputy is in serious condition and expected to survive, while the other is in critical condition. As for the suspect, he was flown to a hospital in Chapel Hill and is in critical condition.
"I'm not a political sheriff, but we're going to do something about it," Wilkins said.
Locklear Jr.'s new charges following the incident Tuesday include two counts of attempted first-degree murder, two counts of assault with a deadly weapon inflicting serious injuries with intent to kill, larceny of motor vehicle, felony hit and run, possession of a weapon of mass destruction, possession of a cocaine, felony possession of marijuana, and two counts of resist, delay, and obstructing of a public officer.
The Bureau of Alcohol, Tobacco, Firearms and Explosives, North Carolina State Bureau of Investigation, and other agencies have been requested to help.
Copyright 2023 WMBF. All rights reserved.