NCWorks to host Employ a Veteran Week events
Published: Nov. 6, 2023 at 12:02 PM EST
WILMINGTON, N.C. (WECT) - NCWorks has announced several events for Employ a Veteran Week.
Hosted by New Hanover NCWorks, located at 1994 S 17th St., and the Cape Fear Workforce Development Board, events planned throughout the week include:
Tuesday, Nov. 7
9 a.m. - Barriers to employment workshop
10 a.m. - Justice involved job fair
Wednesday, Nov. 8
10 a.m. - Veteran resources information session with New Hanover VSO
11 a.m. - "How do I translate my military experience to civilian work?" workshop
Thursday, Nov. 9
10 a.m. - Job fair
2 p.m. - Going to college information session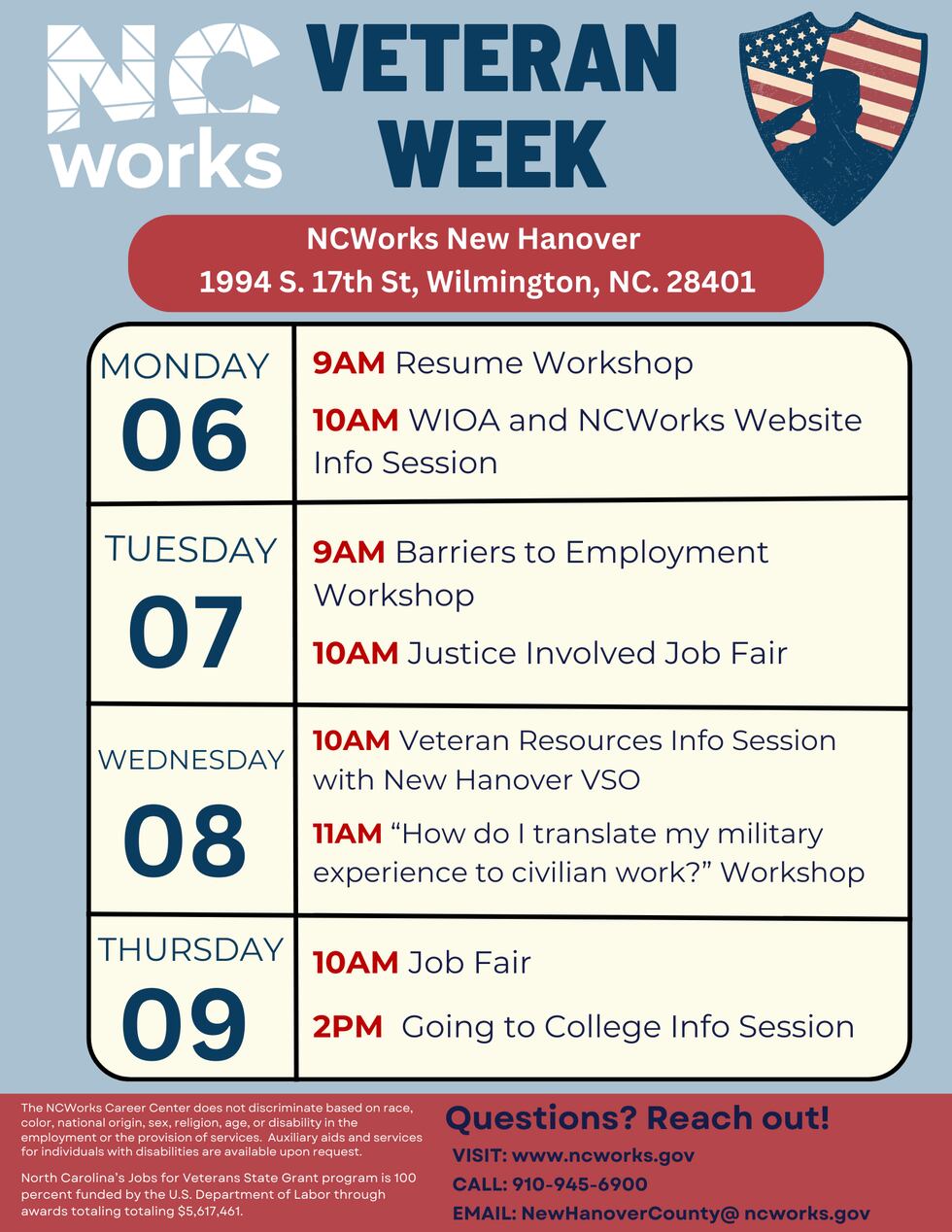 "The event will be a week-long event starting on November 06, 2023, through November 09, 2023 culminating with a hiring event November 09, 2023 from 10:00am until 2:00pm," the NCWorks announcement states.
All employment opportunities are available to be applied to on the NCWorks website.
"Job seekers are encouraged to contact the NCWorks Career Center for assistance with resumes, interviewing skills, and to learn about career training opportunities at NewHanoverCounty@NCWorks.gov or (910) 945-6900 (Wilmington)," NCWorks adds.
For more information, please contact Marcell Hatten at (910) 395-4553.
Copyright 2023 WECT. All rights reserved.