ATF offering reward after five murdered in Sampson County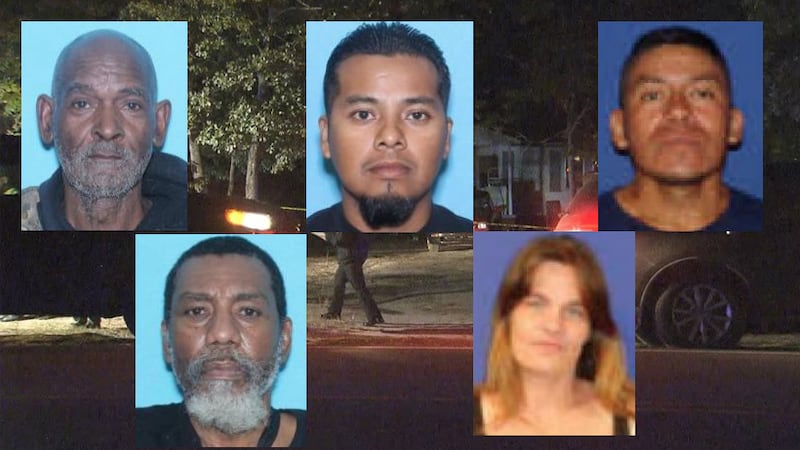 Published: Oct. 27, 2023 at 12:23 PM EDT
|
Updated: Oct. 31, 2023 at 3:24 PM EDT
SAMSPON COUNTY, N.C. (WITN) — The feds are offering a reward for last week's murder of five people at a Sampson County home.
The Bureau of Alcohol, Tobacco, Firearms and Explosives says the reward of up to $10,000 will be given for information that leads to the arrest and conviction of those responsible for the shooting deaths.
Killed were Alfonza Jeffers, 73, of Clinton, Dagoberto Lopez, 33, of Garland, Hector Lopez, 39, of Garland, Lamar Williams, 58, of Rose Hill, and Jamie Rowland, 47, of Clinton.
The five were found Thursday at a home off Garland Highway outside Clinton shortly before 1 a.m..
"ATF works hand-in-hand with our local and state law enforcement partners on cases involving violent gun crime," said ATF Acting Special Agent in Charge Alicia Jones. "We hope that by applying the resources we have available, we can assist in gathering the information needed to quickly identify those responsible for this horrible crime."
Investigators have not released any information about a suspect in the murders.
Anyone with information about this shooting should contact the Sampson County Sheriff's Office at (910) 592-4141.
Copyright 2023 WITN. All rights reserved.