Car hits power poles on S College Road, lanes reopen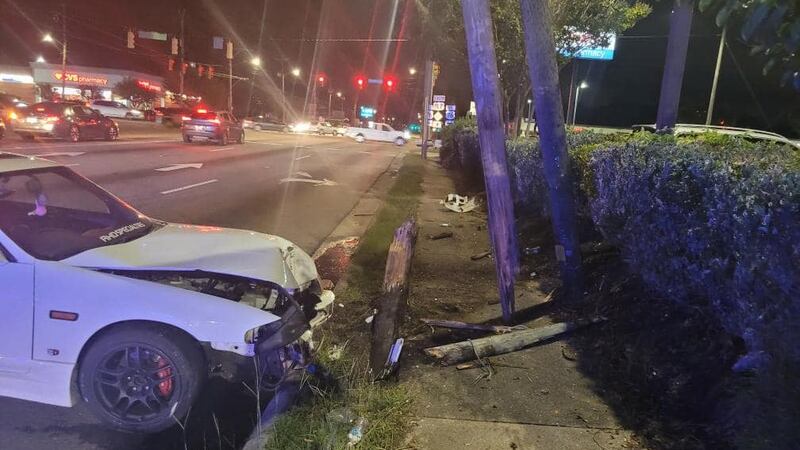 Published: Sep. 23, 2023 at 10:05 PM EDT
WILMINGTON, N.C. (WECT) - Wilmington police responded to a crash on S College Road near the Oleander Drive intersection on Saturday, Sept. 23.
Two lanes of S College Road shut down after a car hit two power poles, snapping them at the base.
Since then, the two lanes have reopened.
"The traffic lights have not been affected at this time. Please seek an alternate route," WPD said in a social media post when the crash first happened.
It's not clear how the accident happened. This story will be updated as we learn more.
Copyright 2023 WECT. All rights reserved.