UNCW to commemorate fifth anniversary of Hurricane Florence by assisting community projects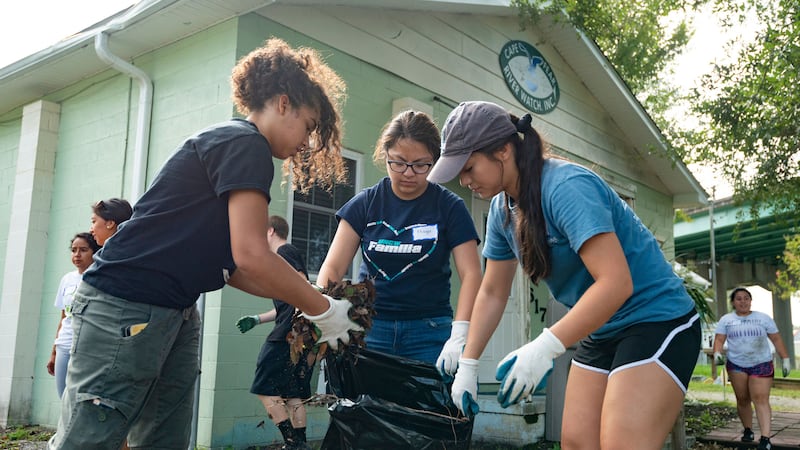 Published: Sep. 13, 2023 at 12:55 PM EDT
WILMINGTON, N.C. (WECT) - The University of North Carolina Wilmington is set to commemorate the fifth anniversary of Hurricane Florence by helping community projects during the "Wings Up for Wilmington" day of service on Saturday, Sept. 16.
Per UNCW, nearly 300 volunteers will work at 18 sites on projects including home repairs, landscaping, painting and planting in community gardens.
"I believe that the establishment of this event, and a new university tradition, is a testament to UNCW's commitment to community engagement and, as such, supports the new strategic plan," said Jaime Russell, director of student community engagement. "I am hopeful that this event will continue for years to come as a way for all Seahawks to connect with the local community in which we live."
The first day of service was held one year after Florence, which made landfall on Sept. 14, 2018, and caused widespread flooding and millions of dollars of damage in local communities.
"I would like to thank Amanda Boomershine for her leadership in facilitating the event in past years. Thanks to her work, it has been a seamless transition to the event being coordinated by the Student Community Engagement team in Campus Life with the support of High Impact Pathways," said Russell.
This is one of several events that's part of UNCW's Seahawks that Serve week from Sept. 11-16.
Copyright 2023 WECT. All rights reserved.